TV
Lee Do-gyeom, the prince on a white horse of the daily drama world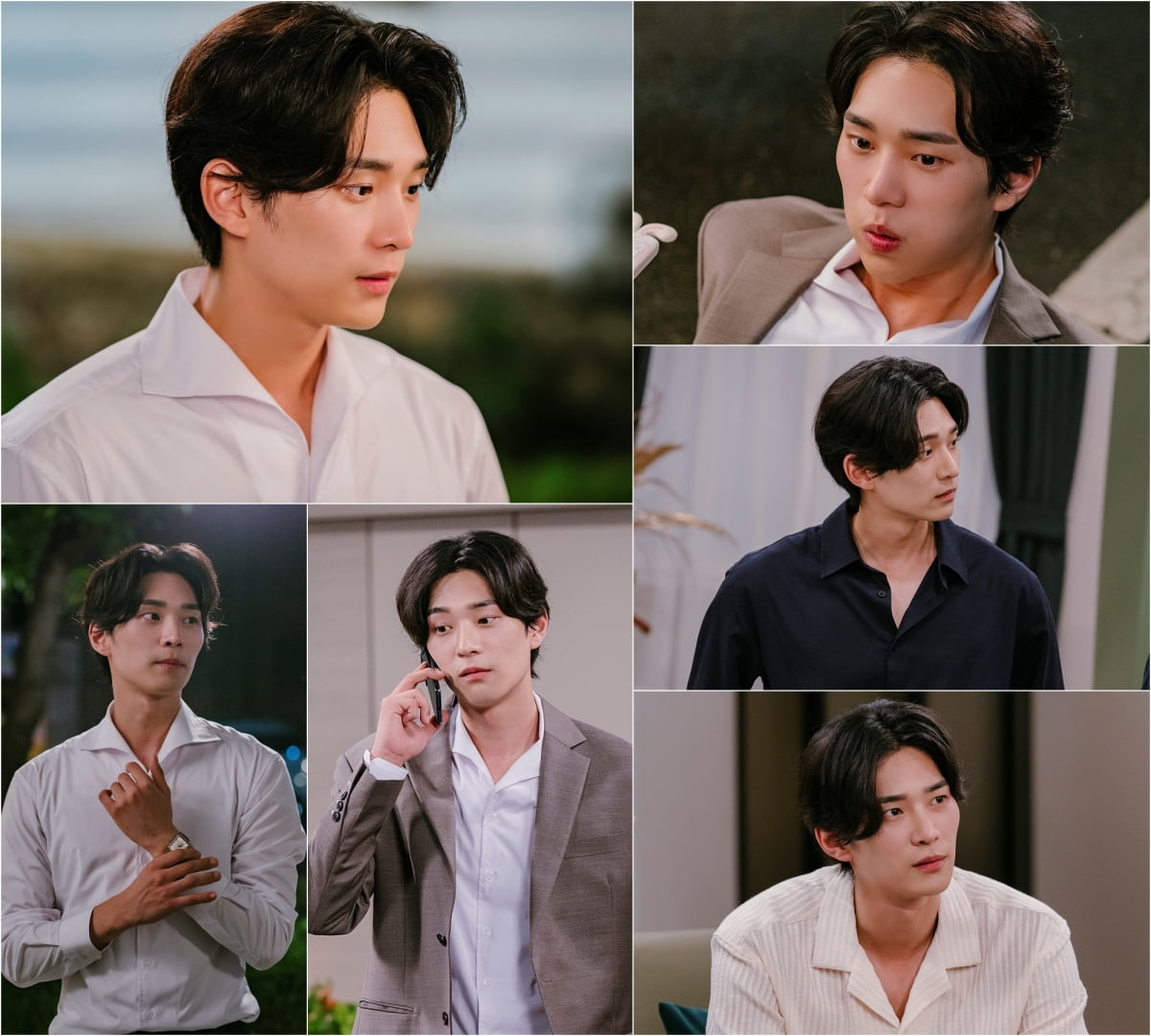 Actor Lee Do-gyeom is shaking up the small screen with his diverse charms in 'The Crashing Family'.
KBS 1TV's daily drama 'Crashing Family' (directed by Kim Seong-geun / written by Moon Young-hoon / produced by Monster Union and Ascendio) is about a couple who broke up 30 years ago, reunite as in-laws out of love for their children, washing away old conflicts and animosity and becoming a true family. It is a cheerful comical family drama that is reborn as a family drama.
Lee Do-gyeom received a warm response by perfectly portraying the role of Kang Seon-woo, a promising Hollywood director and the son of Kang Ki-seok (played by Lee Dae-yeon) and Shim Jeong-ae (played by Choi Soo-rin). Amid continued positive reviews for his diverse charms, we looked back on Lee Do-gyeom's acting performance in 'Ruddy and Dangtang Family'.
# Strange couple chemistry with Nam Sang-ji! A prince on a white horse appears!
Kang Seon-woo (played by Lee Do-gyeom) appeared and helped Yoo Eun-seong (played by Nam Sang-ji) as if it was coincidence or necessity whenever he was in trouble. When people rudely took pictures of Eunseong, he took off his outer clothes and stopped them. Lee Do-gyeom expressed in detail the delicacy of Kang Seon-woo's character, who suddenly appears like a prince on a white horse and offers help, shaking women's hearts.
# The hurt I received in Hollywood... will I be able to overcome it in Korea?
In episode 24, after seeing Eun-seong, who was full of passion for movies, Sun-woo recalled his early days as a Hollywood director. I prepared for the filming with great ambition, but I found out that it was actually full of corruption. Lee Do-gyeom's heartfelt and passionate performance further increased the immersion of viewers, as he thought about the time when his contract as a director was canceled after protesting, and pledged, "I want to start my life again after coming to our country and do well with my movie."
# Perfect chemistry with younger sister Lim Na-young! This is real K-sibling chemistry!
Lee Do-gyeom also brought laughter to the small screen by showing off his K-sibling chemistry with Lim Na-young (played by Kang Seon-ju). While he clicked his tongue when looking at his younger brother Seon-ju, whose job is still mediocre, he pretended to be indifferent to the story that his younger brother's friend was in trouble and suggested a solution, stealing the viewers' attention with his older brother-like tsundere charm.
In particular, Lee Do-gyeom showed off his superior physique and solid body by showing off a warm suit fit in 'Family'. Expectations are high for his performance, which will raise the excitement level in the small screen not only through his acting but also through his various charms.
The 28th episode of Lee Do-gyeom's KBS 1TV daily drama 'Woodang Tangtang Family', which shows solid acting, will be broadcast at 8:30 pm on the 30th (Monday).
Ryu Ye-ji, Ten Asia Reporter ryuperstar@tenasia.co.kr