TV
SG Wannabe's Kim Yongjun took a 30-hour plane ride to go to Haiti for volunteer work.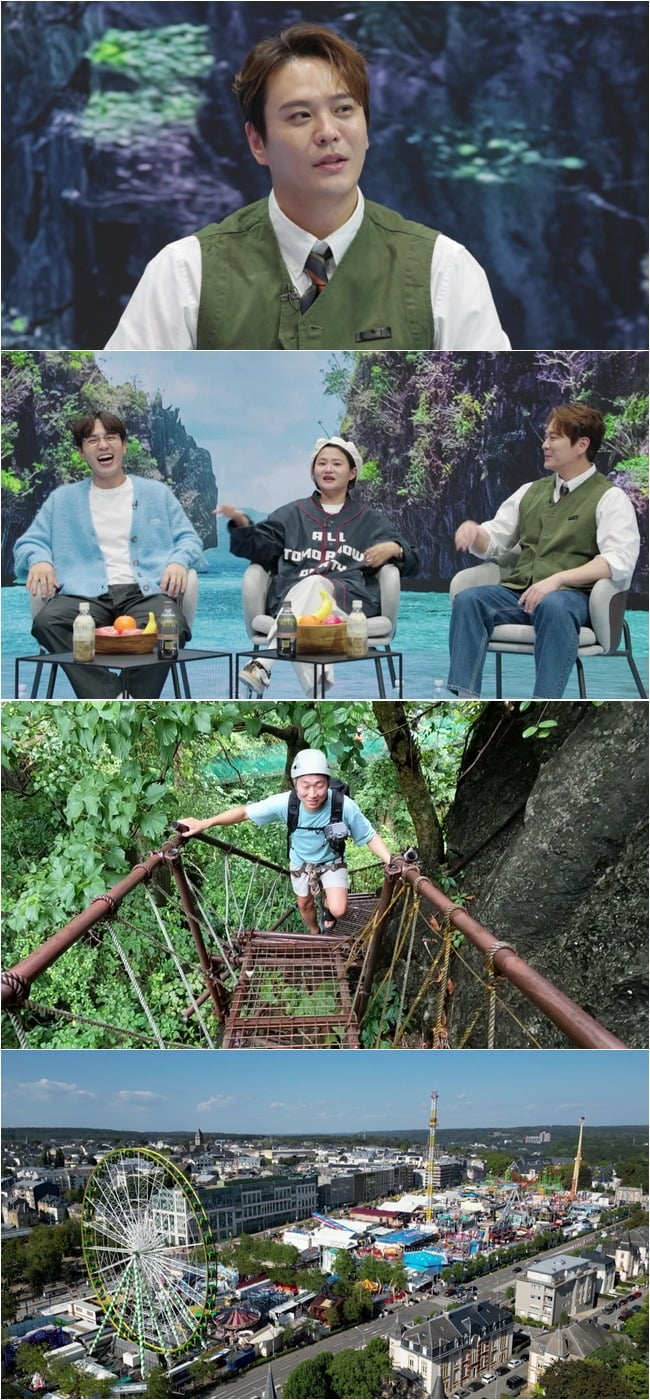 SG Wannabe leader Kim Yong-jun reveals the behind-the-scenes details of his volunteer work in the Haiti earthquake, which he completed after flying for more than 30 hours.
Channel S's entertainment program 'Map to Go Back' is the optimal map to connect skyways around the world that have been revitalized in the pandemic era, and an online world travel program that makes the overseas travel in your nostalgic memories a reality. The 84th episode of 'I'll Go Again', which will be aired today (16th), will feature 'Visual Gap, Eye-catching Battle Special' as a travel battle theme, with travel partners Kim Shin-young and Lee Seok-hoon as special MC Jay-Won, and SG Wannabe leader Kim Yong-jun as a travel companion. I plan to do it.
On this day's broadcast, we go on a LAN trip to Ushuaia, Argentina, the southernmost town on Earth. Ushuaia is a city that is difficult to travel to as there are no direct flights from Korea, requiring at least three stops and a flight time of over 30 hours. As such, it is one of the lesser-known travel destinations in Korea. Accordingly, expectations are rising for the LAN trip to Argentina's 'Ushuaia', which will be revealed for the first time in 'Dasigajido'.
Yongjun Kim revealed that he had flown more than 30 hours in the past. In 2010, Kim Yong-jun received public attention by visiting Haiti, which suffered extensive damage from a major earthquake, as a member of a celebrity volunteer group and carrying out relief work. Yongjun Kim said, "I was on a plane for over 30 hours at the time. It was very difficult to get on a plane," and shared the behind-the-scenes story of how he overcame the 30 hours of pain, drawing admiration. In response, SG Wannabe member Lee Seok-hoon also warmed up the scene by smiling happily at his best friend's good deed.
In addition, the El Nido Canopy Walk Tour in the Philippines, which captivated Yongjun Kim, known as a 'hiking enthusiast,' will also be introduced. After seeing the Noonhogang travel destinations that level up every time the travel destination changes, Kim Yongjun is also said to have made the scene a sea of laughter with his endlessly rising decibels and stormy reactions. The honorary first place in the 'Visual Gap, Noonhogang Battle Special', which was selected by Kim Yongjun, was It stimulates curiosity about where it is.
The 'Map to Go Back' will be broadcast at 9:20 pm today (16th).
Kim Ji-won, Ten Asia reporter bella@tenasia.co.kr