TV
Hyoyeon "I keep crying while judging Kim Se-jeong. I get angry if I can't do it."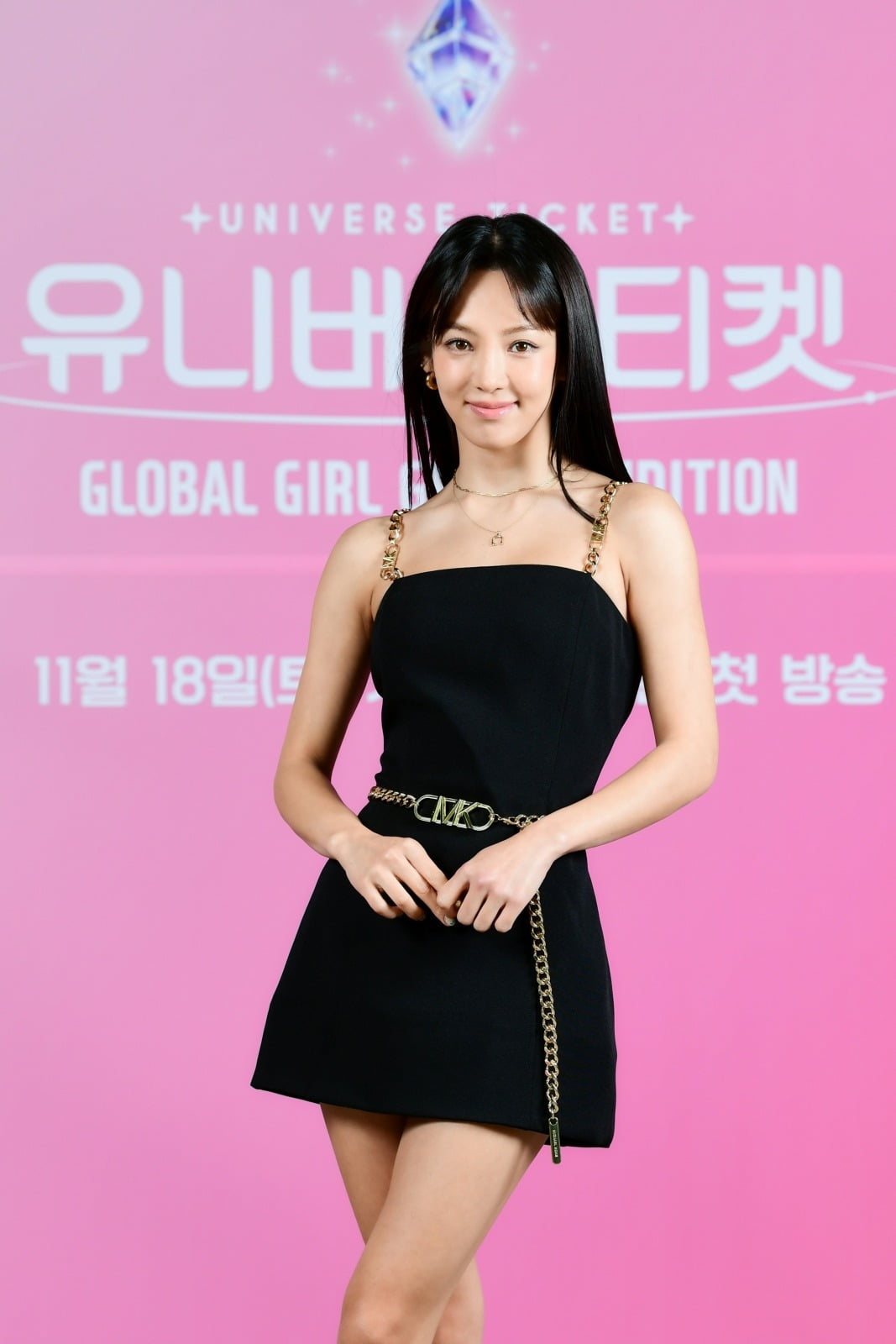 Girls' Generation member Hyoyeon, who served as a judge for the girl group audition, spoke about the judging criteria.
On the afternoon of the 16th, the production presentation for SBS' new audition program 'Universe Ticket' was released through online streaming. Younha, Hyoyeon, Kim Se-jeong, Rian, Adora, PD Lee Hwan-jin, and PD Yu-hwa attended the event.
'Universe Ticket' is the first girl group audition program presented by SBS, and girls from 128 countries, including Korea, New Zealand, Germany, Mexico, Brazil, and India, applied. The final 82 participants were selected based on the meaning of the number 82, the country code of the Republic of Korea.
When asked about the judging criteria, Kim Se-jeong said, "I focused on how much they knew about their own charms. I also tried to see how much they had developed. I also tried to listen as much as possible to the positions held within the team." Hyoyeon said, "Dancing and singing skills are basic. You must have your own personality and aura. I focused on friends who could impress me."
Ryan said, "I kept an eye on friends who could give me goosebumps," and added, "There are about three friends who still come to mind." Younha said, "I saw a lot of attitude. These friends were at the starting line, and not everyone could have talent, so I focused on how much they could develop." Adora added, "I tried to understand more about my own charms. I focused on friends who caught my eye the most."
Have you ever noticed a difference in personality while judging? Younha, who has a 'T' in MBTI, said, "I kept bursting into tears because both sides were F's. I also have affection, but I was embarrassed." Hyoyeon, another 'T', added, "I get angry when I can't do it, but Sejeong cried a lot. I thought, Sejeong can cry at times like this." Adora, who received 'F', recalled, "At first, I felt a little sick when I heard Younha's evaluation."
Taeyuna, Ten Asia Reporter youyou@tenasia.co.kr