TV
From DIA → 'Miss Trot 2' contestant, girl group audition 'Universe Ticket'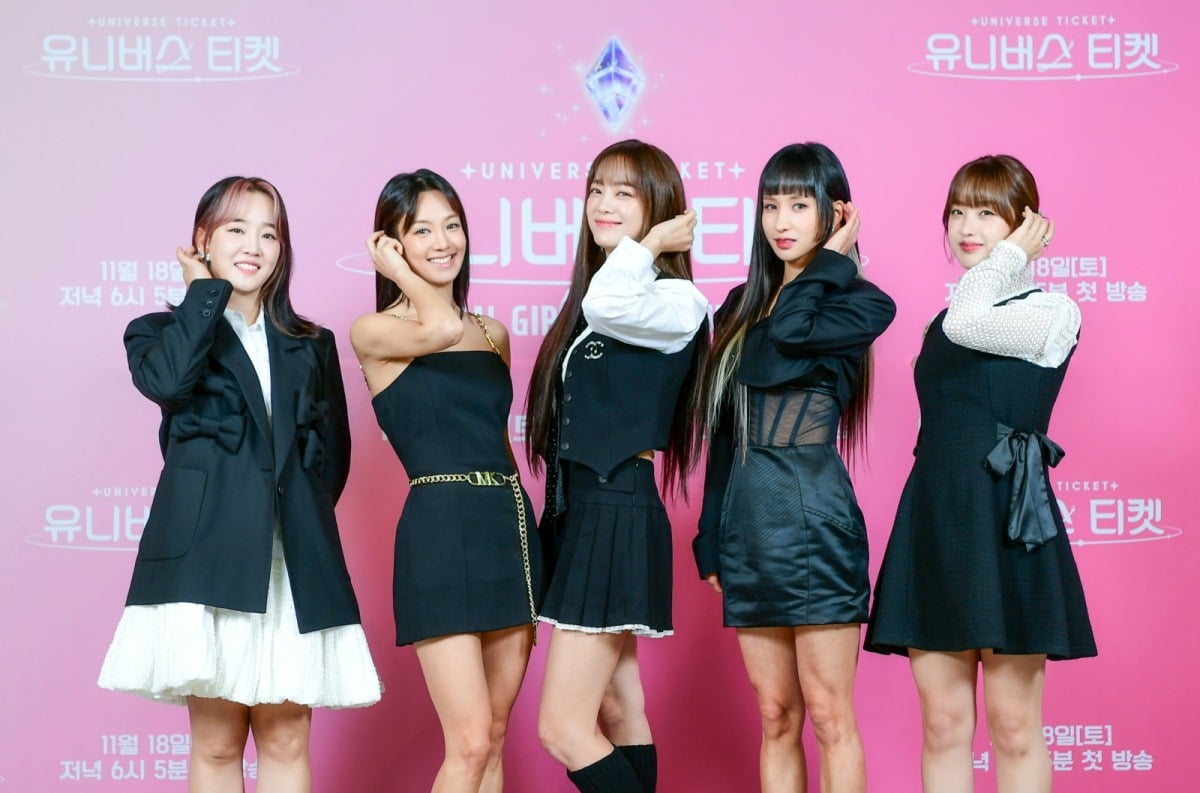 SBS released an audition program two years after 'LOUD'. It is a 'universe ticket'. While groups formed through recent audition programs, including 'Loud', are disappearing without achieving any notable results, will 'Universe Ticket' achieve different results?
On the afternoon of the 16th, the production presentation for SBS' new audition program 'Universe Ticket' was released through online streaming. Younha, Hyoyeon, Kim Se-jeong, Rian, Adora, PD Lee Hwan-jin, and PD Yu-hwa attended the event.
'Universe Ticket' is the first girl group audition program presented by SBS, and girls from 128 countries, including Korea, New Zealand, Germany, Mexico, Brazil, and India, applied. The final 82 participants were selected based on the meaning of the number 82, the country code of the Republic of Korea.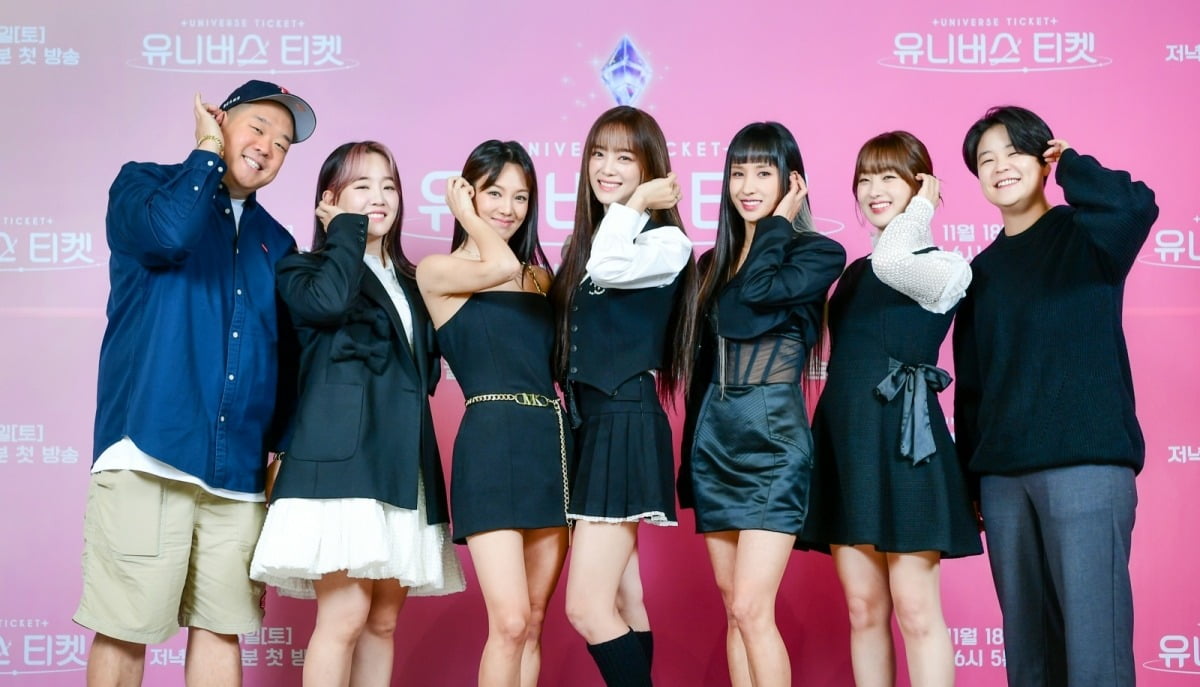 Producer Lee Hwan-jin said, "Idol auditions are such a popular and hot industry, aren't they? 'Universe Ticket' is a kind of declaration-like program. The number of people in the finals is 82. That's Korea's national code. If you want to do K-pop, you have to come to Korea. "We started from the fact that the center of K-pop is Korea and Seoul," he said. "We used the word 'ticket' rather than 'vote.' It means giving tickets as a gift to the girls for their dreams."
Younha, Hyoyeon, Kim Se-jeong, Rihanna, Yeji, Chaeryeong, and Adora act as unicorns (universe icons) who give advice to participants in 'Universe Ticket'.
PD Lee said, "I met Kim Se-jeong on 'K-Pop Star 2'. She is an icon on 'Produce 101' and is also a symbol of an all-rounder who is active as a girl group, solo singer, and actor. Younha is a vocal icon. "She is an unrivaled international vocalist. Adora is an icon of K-pop's hottest producer. I'm a huge fan," he said as the reason for casting her.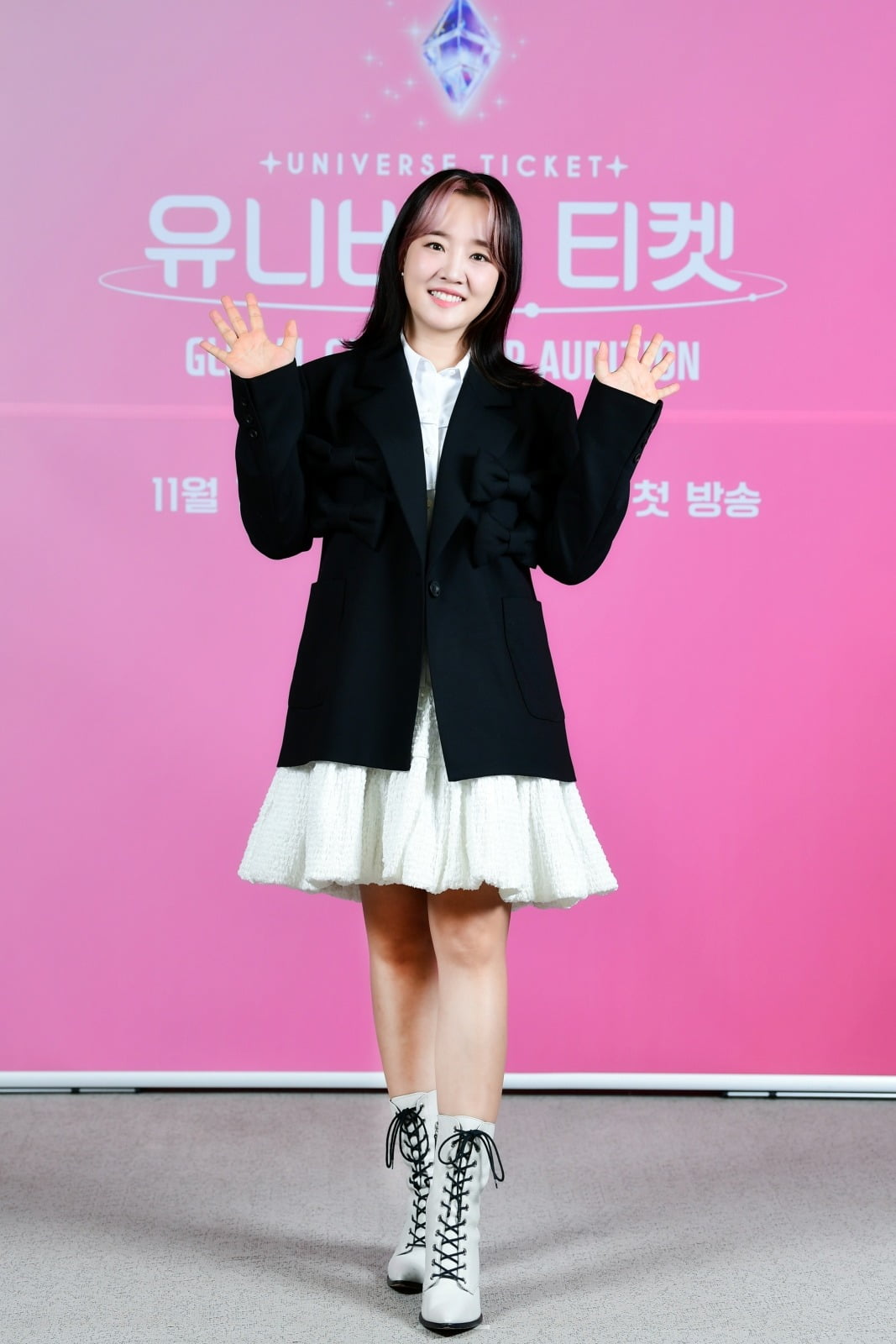 Singer-songwriter Younha said, "If I were to tell you my true feelings, I was really busy preparing for the album. When the company told me about appearing, they said, 'You won't do it,' but I heard something. Among the participants, there were two people I knew. "I had no choice but to go cheer them on," he said honestly.
Kim Se-jeong, a former member of girl group I.O.I and Gugudan, said, "When I first received the offer, I felt a lot of pressure. The more I thought about it, the more I thought I had a lot to say rather than just evaluating it."
Kim Se-jeong said that between dramas and entertainment shows, entertainment is more difficult and confessed, "If you work hard, it's not difficult. In entertainment, you don't have to work hard. It seems to be several times more difficult."
Rhian of the choreography team Lachika said, "When I received the proposal, I was fascinated by the idea that I would be the center of Lachika, the queen of performance. I like audition programs, so I wanted to experience the field, and I decided to participate this time."
Singer and producer Adora, known as the 'BTS producer', said, "I was in a situation where everything was difficult, so I appealed. I have been in the position of looking at the evaluation and also in the position of doing the evaluation. I asked them to leave it to me. When I started filming, the responsibility became enormous, and it was only then that I felt the burden. "It came to life," he said.
Adora requested, "I have also participated as a producer in Mission. I've been up all night recently and I'm in a daze. I'm working hard to create a mission that children can participate in, so please look forward to the mission songs as well."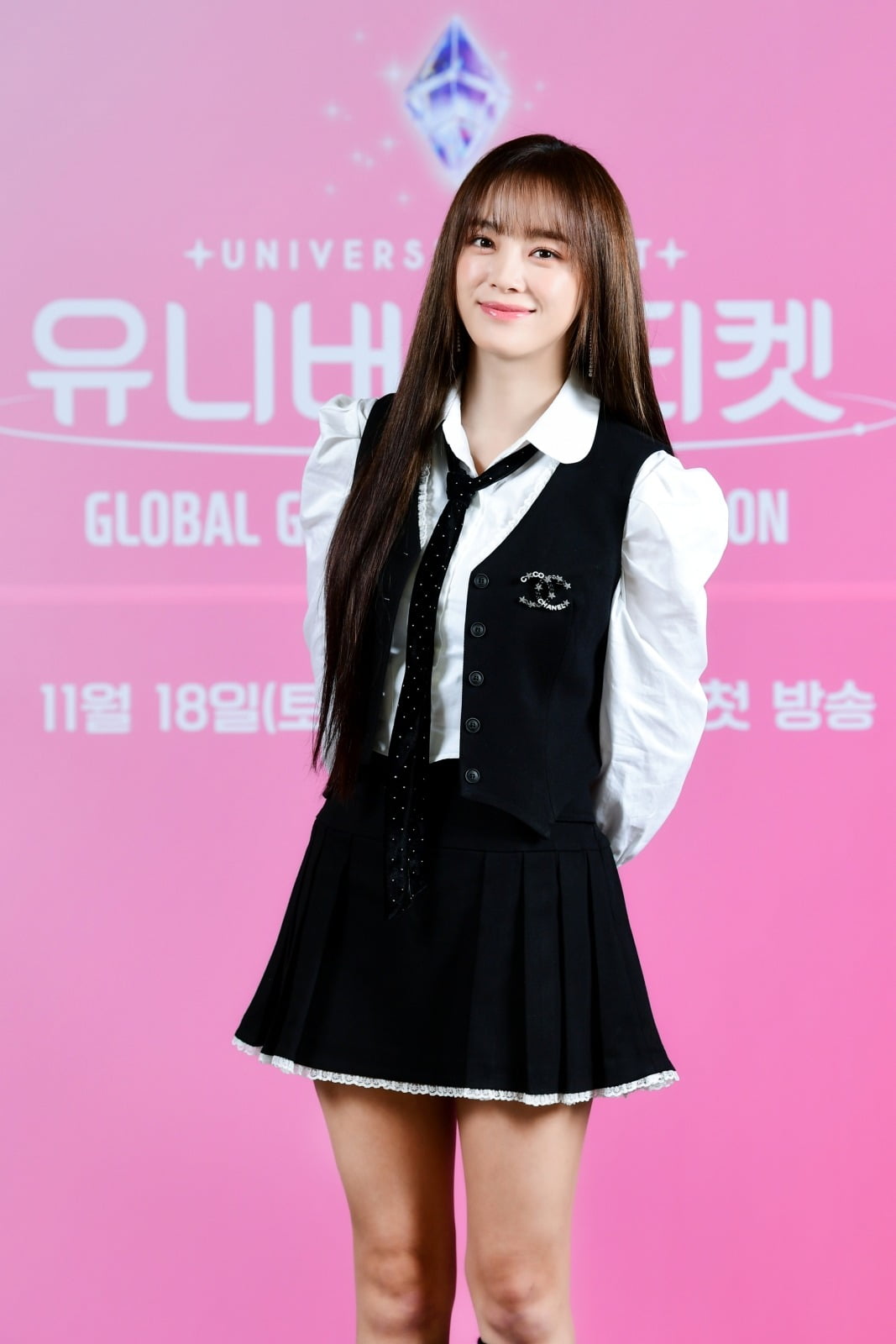 When asked about the judging criteria, Kim Se-jeong said, "I focused on how much they knew about their own charms. I also tried to see how much they had developed. I also tried to listen as much as possible to the positions held within the team." Hyoyeon said, "Dancing and singing skills are basic. You must have your own personality and aura. I focused on friends who could impress me."
Ryan said, "I kept an eye on friends who could give me goosebumps," and added, "There are about three friends who still come to mind." Younha said, "I saw a lot of attitude. These friends were at the starting line, and not everyone could have talent, so I focused on how much they could develop." Adora added, "I tried to understand more about my own charms. I focused on friends who caught my eye the most."
Have you ever noticed a difference in personality while judging? Younha, who has a 'T' in MBTI, said, "I kept bursting into tears because both sides were F's. I also have affection, but I was embarrassed." Hyoyeon, another 'T', added, "I get angry when I can't do it, but Sejeong cried a lot. I thought, Sejeong can cry at times like this." Adora, who received 'F', recalled, "At first, I felt a little sick when I heard Younha's evaluation."
Younha debuted in Japan. When asked if she had any advice for foreign nationality participants, Younha said, "I also had a foreign worker card. It comes out like an ID card. When you work in a foreign field, you feel like an outsider. The foreign nationality participants are also friends who came with just as much passion, so you can say anything. "I wish I could get it," he said.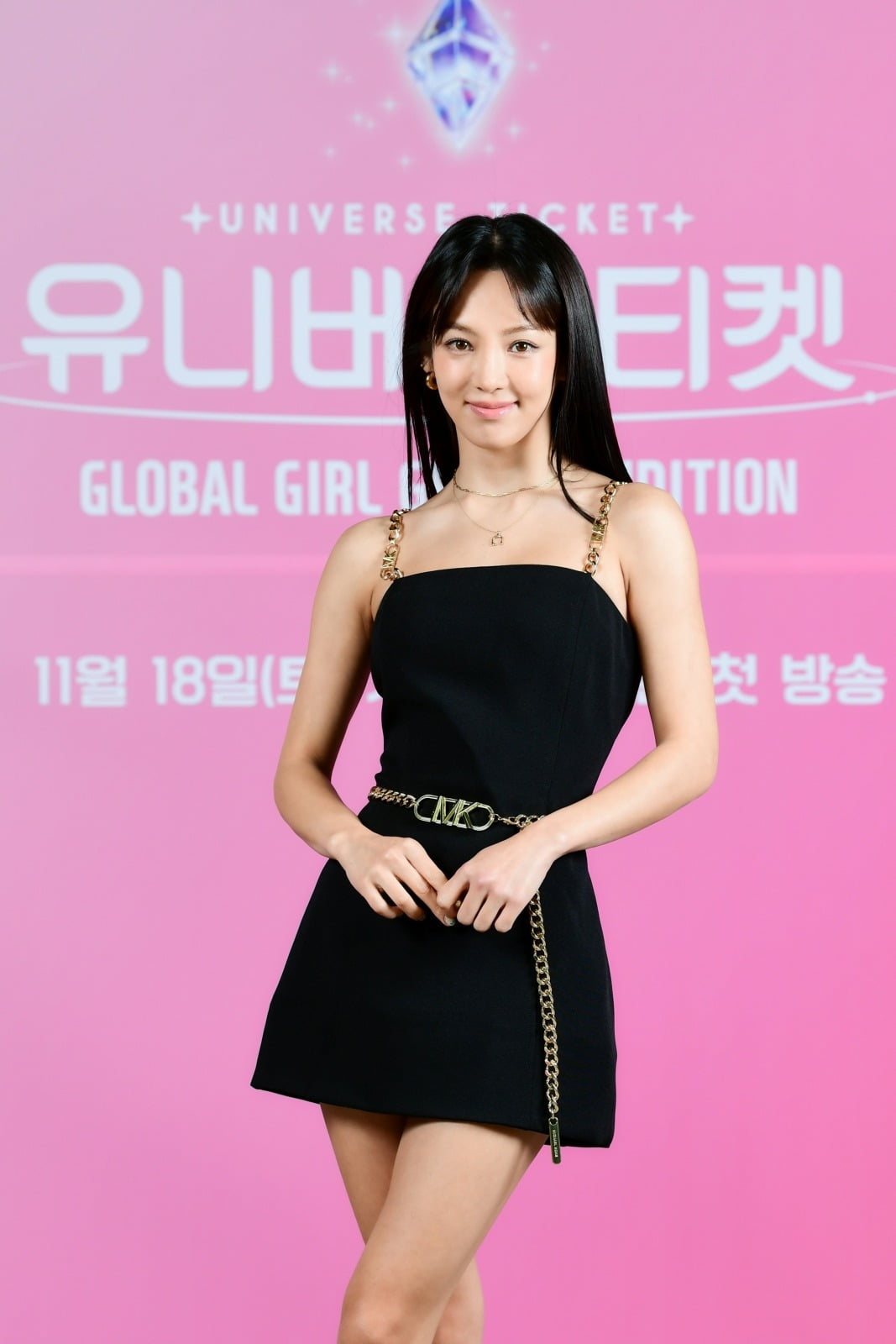 PD Yuhwa said about the member to keep an eye on, "Kwon Chae-won, from DIA, was the youngest in the girl group, but now she has become the eldest sister. It would be good to keep an eye on her changes. Trot singer Lim Seo-won, who appeared in 'Miss Trot 2', is also the youngest. "I will participate. Please look forward to it as my skills have been proven," he requested.
Regarding the activity plans of the eight final debut members, PD Lee Hwan-jin said, "Thanks to the full support of F&F Entertainment, which we are producing with, they will receive the highest level of training and investment in the world. The children will be able to participate in their activities for two and a half years and beyond. "We are making very big plans for this," he emphasized.
When asked about the points to watch, Kim Se-jeong said, "In the entertainment industry, everyone is working hard, but not everyone shines. I believe that 'Universe Ticket' will be worth the effort." Hyoyeon was confident, "You will be able to feel the heat of K-pop here."
'Universe Ticket' will be aired for the first time on the 18th at 6:05 PM.
Taeyuna, Ten Asia Reporter youyou@tenasia.co.kr