TV
Tsubakil, released exclusively on Mega Crew Mission TV show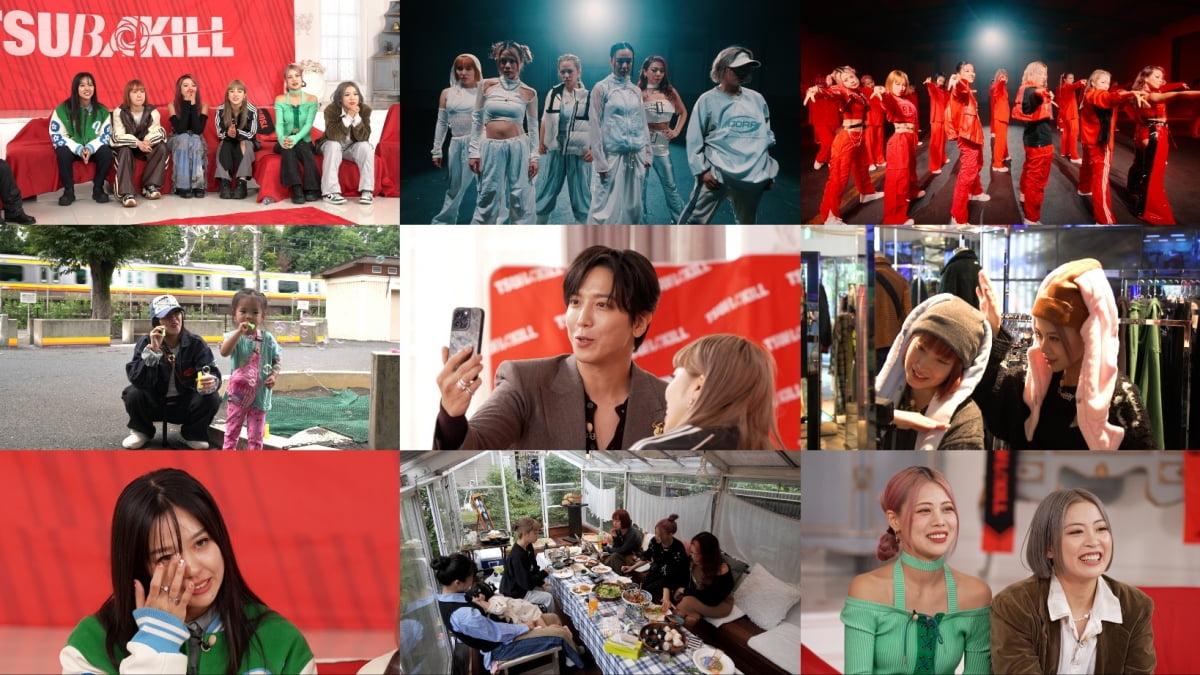 TVING's original <Swoopa 2: World Wide Log> brought joy to fans of <Swoopa 2> by revealing a reality show full of twists and charms of the Japanese female dance crew 'Tsubakill'.
'Tsvakill' appeared in the first episode of TVING's original <Swoopa 2: World Wide Log>, which was released on Monday the 13th, and became the mega crew of 'Tsvakill' that everyone who watched <Swoopa 2> wanted to see. The mission stage was revealed for the first time. As there were many reactions that wanted their stage to continue even after the end of <Swoopa 2>, this stage surprised the viewers with its unique composition and perfect choreography of 'Tsvakill'.
'Tsvakil', which performed an amazing performance, then showed off their unexpected charm through their daily lives. First of all, a day in the life of charismatic leader 'Akanen' was depicted. After starting a family in Japan, she spent time with her daughter, Nat-chan, shedding her appearance as a dancer and living a real life as a parent. MC Aiki, who saw this, showed a storm of empathetic reaction as a fellow dancer and working mother, drawing sympathy from users who also watched it. 'Mickey' and 'Lena' were seen shopping in Harajuku and the 'Momo' family was constantly laughing. From enjoying shopping with friends of the same age to enjoying a happy daily life with family, they showed appearances no different from other women in their 20s, giving a glimpse of their cute and friendly charm.
Sayaka's 44kg suitcase, which everyone was most curious about when <Suppa 2> was broadcast, was also revealed. Sayaka, who attracted attention with her flashy and unique fashion, poured out her outfits filled in her suitcase. 'Jung Yong-hwa', who saw the shockingly revealing outfits hidden all over the place, looked embarrassed and made the members laugh. Additionally, a surprise video call was held between the mother of 'Momo', who loves Korea, and 'Jung Yong-hwa'. 'Jung Yong-hwa', the main character of the Korean Wave, further appealed his charm and completely captivated Momo's mother. Lastly, the video letters sent by fans in Korea and the final gift prepared by 'Tsvakil' in return were revealed, completing a reality show that impressed both 'Tsvakil' and 'Kiraz'.
The 'Tsubakill' episode of TV's original <Swoopa 2: World Wide Log>, which gave an in-depth look at everything from the daily lives of Japanese dancers to their culture, aroused joy and surprise from users immediately after its release. In various communities and social media, 'Tsubakil tore up the Mega Crew Mission', 'As Kiraz, I promise to love Tsubakil forever', 'I can't escape Akanen's unexpected charm', 'The meeting between Aiki and Tsubakil' My heart is racing', 'Sayaka's outfit is so hot! 'I love you!', 'My eyes were swollen because I cried while watching Kirazu's video message', 'I wanted to see how Tsubakil was doing after returning to Japan, but my wish was granted', etc. It was full of reactions that I enjoyed as much as I waited for their reality show.
TVING's original <Swoopa 2: World Wide Log> will release an episode of Korea's top dance crew '1 Million' on Monday the 20th. In this content, we plan to show a variety of things, including their daily lives based on their tireless and infinite tension, the ONF day of '1 Million' leader Leah Kim, and even the appearance of '1 Million' visiting the 'Deep & Dab' practice room. am.
Episode 2 of TVING's original <Swoopa 2: World Wide Log>, which contains the first reality show of '1 Million', will be released on TVING at 12 noon on the 20th (Monday).
Ryu Ye-ji, Ten Asia Reporter ryuperstar@tenasia.co.kr