TV
Lim Hyeong-jun, 'remarried to someone 13 years younger than me', confesses to Botox treatment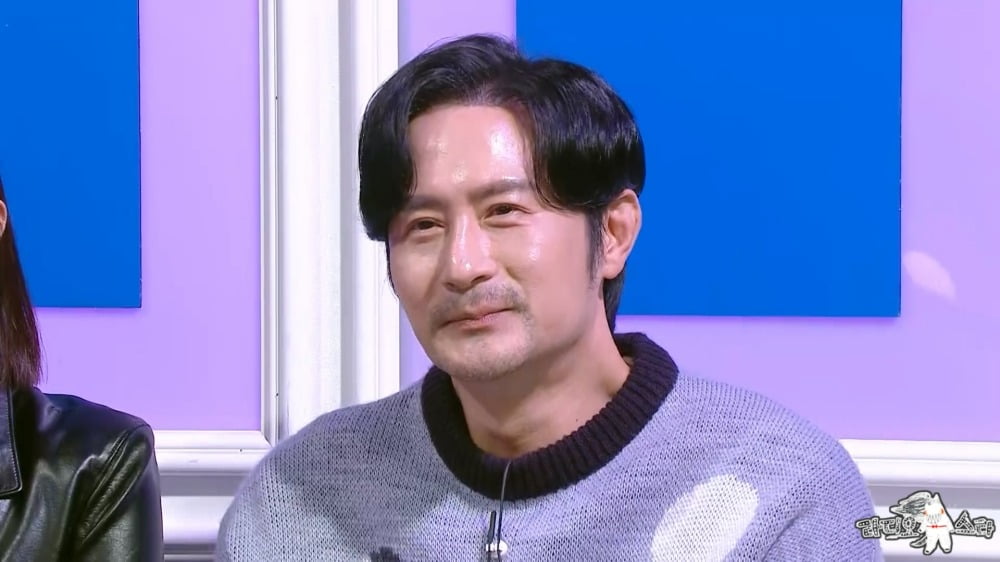 Actor Lim Hyeong-jun is moved to tears as he reveals the story of his remarriage to his wife, who is 13 years younger than him. When even 'best friend' Lee Ji-hye was so immersed in Lim Hyeong-jun's story that she could not control her tears, Kim Gu-ra said she was concerned, saying, "If others see you, they will think you are a couple," drawing attention.
MBC's entertainment show 'Radio Star', which will be broadcast on the 15th, will feature a special feature called 'Master Stargram' featuring Kim Bok-jun, Muzie, Lee Ji-hye, and Lim Hyeong-jun.
Lim Hyeong-jun, who became a hot topic after the news of his remarriage and the birth of a child last July was belatedly revealed, visits 'Las'. Lim Hyeong-jun and his non-celebrity wife, who is 13 years younger than him, registered their marriage last year and became legally married, and last April, they welcomed their first child, a daughter. Last September, he appeared on SBS' 'Same Bed, Different Dreams 2 - You Are My Destiny' and introduced his wife as running a yoga academy in Gapyeong.
Lee Ji-hye, who appeared together, boasts of her closeness with her 'best friend' Lim Hyeong-jun, and especially attracts attention by taking care of Lim Hyeong-jun. Regarding having a daughter, Lim Hyeong-jun boasted, "I got pregnant the moment I left it to nature," and "My wife saw it differently." In response, Kim Gu-ra says to Lim Hyeong-jun, who has a high nose like a Westerner, "Your nose is worth it," making him burst into laughter.
Among the comments on Lee Ji-hye's YouTube channel appearance video, Lim Hyeong-jun, the 'half-baby dad', said, "When a child goes to college, the father will be in his 70s. After seeing the comment "Oh, I hate it," he got nervous and confessed, "I got Botox for the first time in my life to take care of my appearance." He also reveals the reason why he surpassed Shin Hyun-jun and Shin Seong-woo to become a parenting expert and his daily routine of falling asleep together while putting his daughter to sleep.
Lim Hyeong-jun remarries his wife, whom he met for the first time through an acquaintance, after three years of dating, and bursts into tears as he expresses gratitude to his wife for taking such good care of his first child with his ex-wife. I also express my gratitude and apologies to the child who supported his father's remarriage. It is said that as Lee Ji-hye, who knew Lim Hyeong-jun's situation well, shed tears, Kim Gu-ra laughed because he was worried that people would misunderstand.
Lim Hyeong-jun draws attention by revealing the beautiful story of Son Seok-gu, a 'popular man' who attended the wedding as a guest. It is said that the guests were more interested in Son Seok-gu's attendance than in Lim Hyeong-jun's wedding. Lim Hyeong-jun confesses, "I was sorry and grateful to hear a review saying that (Son Seok-gu) took pictures with the wedding guests."
In addition, Lim Hyeong-jun, the 'master of young prospects', recently signed an exclusive contract with the agency headed by Song Eun-i. "Following director Jang Hang-jun, writer Kim Eun-hee recently signed a contract. "I bought my own house, but it felt like the subway opened," he said, adding a perfect analogy that made people laugh. In addition, the episode of 'Bae Yeon-jeong's resemblance', which Bae Yeon-jeong's daughter also recognized, is also revealed, surprising everyone. He will make everyone laugh by confessing, "I had a mole on my face, but I secretly removed it (because I was afraid people would say I looked more similar)."
Lim Hyung-jun's remarriage story and Son Seok-gu's funny stories can be seen on 'Radio Star', which airs at 11:10 pm on this day.
Taeyuna, Ten Asia Reporter youyou@tenasia.co.kr