TV
"Big Bang's Daesung was unanimously selected as the 'active singer'"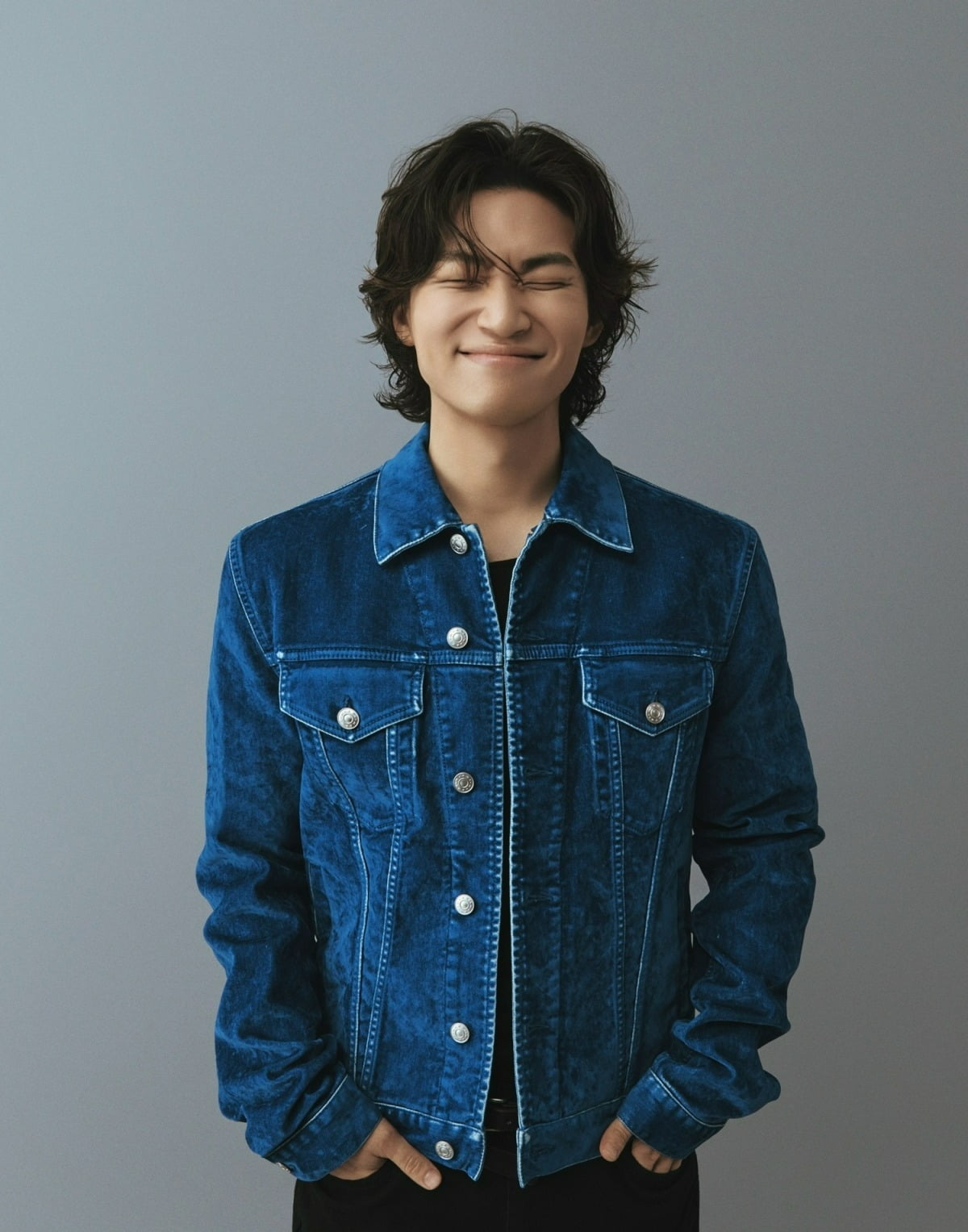 Writer Noh Yoon expressed his confidence in winning the survival music entertainment show 'Active King of Singers'.
MBN's entertainment show 'Active Singer', which will be aired for the first time on November 28, is a survival entertainment show that selects the TOP7 female active trot singers who will compete in the 'Korea-Japan Trot King Competition' to be held in 2024. This is a new program from Seo Hye-jin's division, which planned and produced 'Miss Trot', 'Mr. Trot', and 'Flaming Trotman'.
In relation to this, writer Noh Yoon, who creates the 'Active King of Singers', reveals the planning and birth process of the 'Active King of Singers', 'Trot Girl in Japan', the Japanese version of 'Burning Trotman', and 'Trot Korea-Japan Exhibition' where representative trot singers from Korea and Japan compete. ' The 7 questions and 7 answers leading up to production were given.
Q1. What are your thoughts on planning and launching the survival music entertainment show 'King of Singers'?
While doing several Trot auditions, I thought that I would like to properly deal with an active singer at least once. Active performers are actually the core of the Korean trot scene, but in existing auditions, they were only treated as one department out of many. As I watched the intense lives of those on active duty, I was curious about what kind of stories would emerge if they were put together. In order to allow for a more intense and authentic story, the format was changed to one with much stronger survival elements compared to existing auditions, and several dramatic devices were also installed.
In fact, from the first day of recording, a scene was created where people screamed and shed tears and snot. Through survival, where everything is unpredictable, there will be checks and competition between active singers, as well as laughter and emotion from their solidarity.
Q2. I'm curious about the progress of the launch of 'Trotgirl in Japan', the Japanese version of 'Burning Trotman', and what the local reaction is like.
Expectations are high and interest is high because this is the first large-scale audition in Japanese broadcasting history and a large number of female singers are auditioning. When Korea first held a large-scale trot audition with 100 female trot singers five years ago, wasn't there a shock to the public at the time? Just remember it.
They were also surprised to see that Trot was gaining attention again in Korea and that stars produced through Trot auditions were earning idol-level popularity and money. The Japanese production team also hopes that songs sung during the Showa period (1926-1989), which was called Japan's golden age, will become popular again and bring back the memories and romance of that time.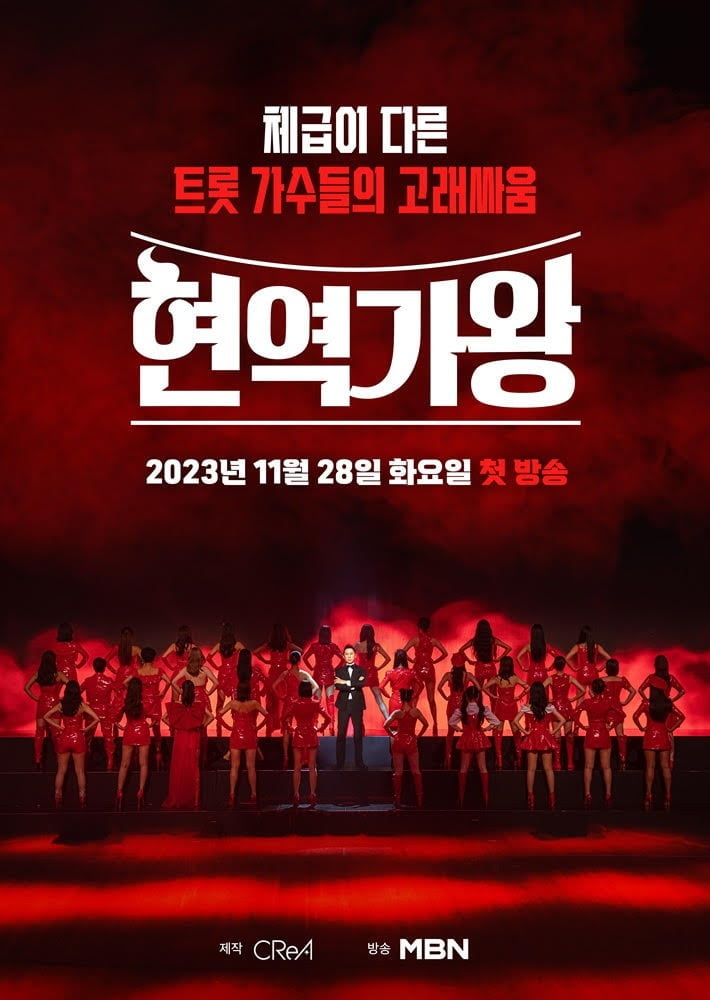 Q3. TOP7, born from 'Active King of Singers', will face off against 'Trot Girl IN Japan' TOP7 in the 'Trot Korea-Japan Match' in 2024. I am also curious about the planning process for the 'Trot Korea-Japan Match'.
Whether it's soccer or baseball, when there is a Korea-Japan game, don't our people stay up all night to watch? However, it was not something we wanted to do; it was a project that had to be accepted by the Japanese side, so we were half excited and half worried, but fortunately the Japanese production team readily accepted, saying it would be so fun, and it was a surprise success.
Q4. What was the most important part in selecting the 'Active King of Singer' contestants?
We limited the number of participants to around 30 because we thought it would be difficult to cover the stories of active-duty personnel in detail if there were too many people. The most important criterion in recruiting was whether the singer could write the legend of the birth of a star through the 'Active King of Singers'. We compiled a list of active Trot singers and went through several rounds of selection process to see who would be able to enthuse the public. It has been divided into two categories: the so-called 'fan-driven' and 'fan-driven' singers who the public is responding to hotly these days, and singers who have relatively low recognition but can become so-called 'flash stars' overnight through 'Active King of Singers'. .
Q5. What is it like working with Seo Hye-jin, the head of Crea Studio, the 'active king of singers'?
CEO Seo Hye-jin is a producer who has an amazing instinct for whether a program will be interesting. As a writer, I worry about finding out what crops Seo is excited to cultivate, harvest, and sell. Both believe that programs must be fun, and since the direction and purpose pursued are consistent, there is no conflict. There are differences that come from differences in inclination. However, I think it is positive that producers and writers have different tendencies when creating a program.
Q6. Why does 'Active King of Singers' keep the identity of the participants a secret?
Since people were curious about the participants, we agreed to keep it confidential. There are also contestants who seem to have a bigger impact if they hide it and then reveal it on TV. Please check it out through the first broadcast.
Q7. Daesung's selection as a special national producer for 'Active King of Singer' attracted attention. What is the reason for the casting and what does 'producer' Daesung look like?
As this is a project that spans both Korea and Japan, we wanted a master with experience and perspective on the cultures of both Korea and Japan. After selecting a suitable person, it was unanimous that it was Daesung. Not only is he very friendly and has a good sense of entertainment, but he is also a person with a deep sense of curiosity and affection for others. I thought that he was the perfect singer to support and help active singers grow. Above all, because he has risen to the top in both Korea and Japan, I think he has more pioneering ideas about the Japanese public and culture than anyone else. We expect that our active singers will give us a lot of advice on entering Japan.
'Active King of Singer' will premiere at 10 PM on November 28.
Meanwhile, Daesung was suspected of illegally operating an entertainment establishment in a building he owned in 2019. Daesung was acquitted, but public opinion was cold and he did not appear on TV for a while.
Taeyuna, Ten Asia Reporter youyou@tenasia.co.kr