TV
Actor Ji Chang-wook, why did you have concerns as an actor after watching the entertainment show 'Heart Signal'?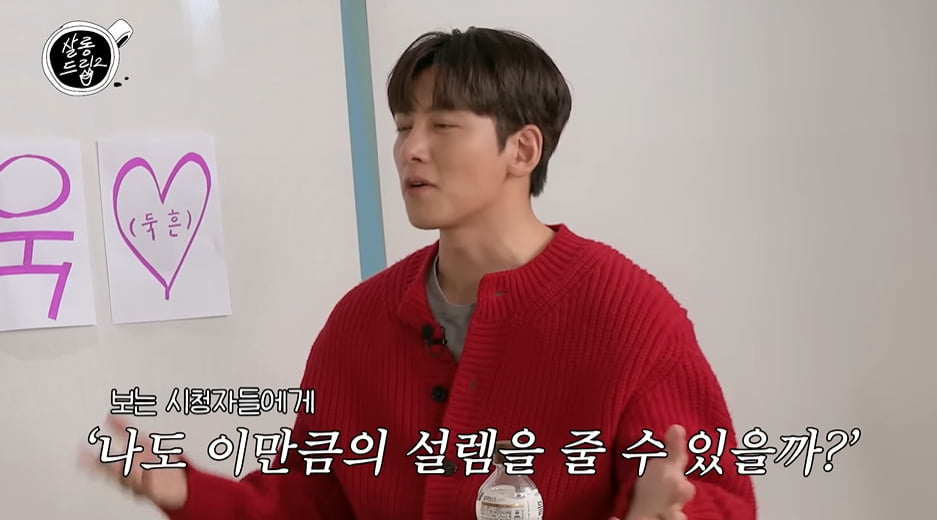 Actor Ji Chang-wook mentioned a point of concern as an actor after watching 'Heart Signal'.
On the 14th, actor Ji Chang-wook of the Disney+ original series 'The Worst Evil' appeared as a guest on YouTube channel TEO's 'Salon Drip 2' and spoke.
'About how I, a professional kisser, became Undercover | EP.15 The Worst Evil Ji Chang-wook | In 'Salon Drip 2', Ji Chang-wook revealed his thoughts on why he is called a 'kiss master'.
On this day, Ji Chang-wook mentioned the year 2023, in which he worked hard. MC Jang Do-yeon said, "You've done a lot of work," and Ji Chang-wook talked about his recent appearances in 'The Worst Evil', the musical 'The Days', and the JTBC drama 'Welcome to Samdali'. He continued, "This year was a year where I was very greedy for work. I didn't want to miss it. When I read the script for 'The Worst Evil', the relationships were good. My seniors' noirs were good too, but I thought I could make it with a new color."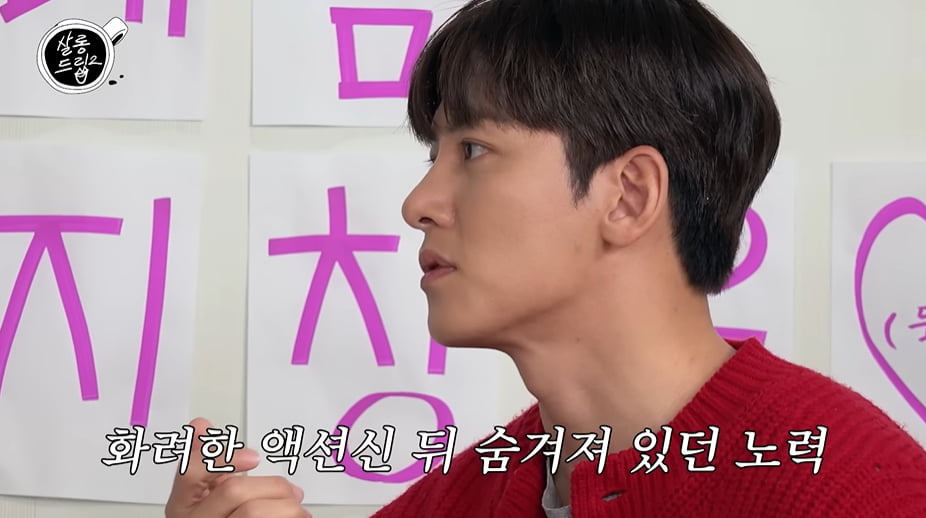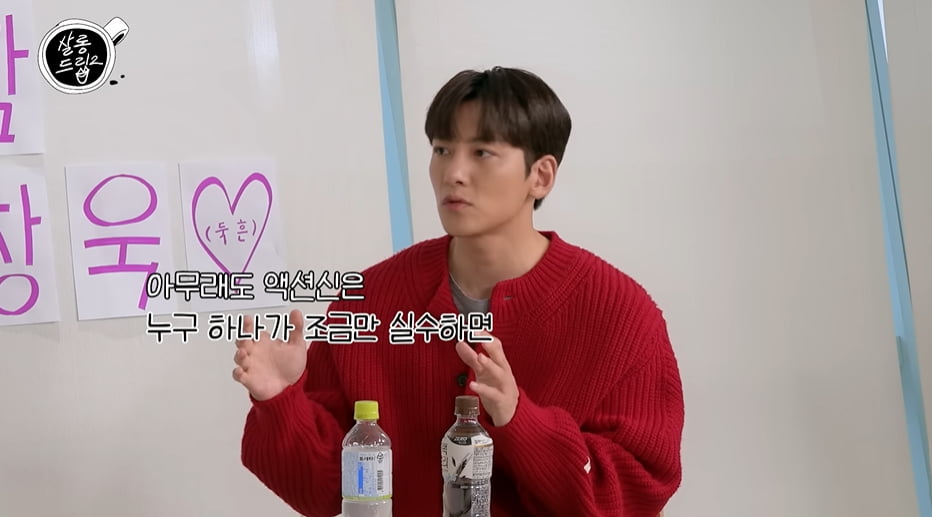 In 'The Worst Evil', Ji Chang-wook, who played the role of Joon-mo, a police officer who goes undercover to arrest a gang in Gangnam, the center of the Korea-China-Japan drug trade in the 1990s, also spoke about the most difficult scene. Ji Chang-wook replied, "The action scenes were very difficult. When I guessed the sum of 10, I sat down because I was out of breath. The staff gave me oxygen to drink. In action, if anyone makes a mistake, they get hurt right away, so I have to memorize the sum. That's why I'm a professional." .
Jang Do-yeon also praised 'The Worst Evil' as an avid viewer. Among them, actors Lim Seong-jae and Yoon Kyung-ho, who worked with Ji Chang-wook, spoke about their passionate performances, and Ji Chang-wook said, "I am very happy that actor Lim Seong-jae is better known as 'The Worst Evil.' I was jealous on set. Because he is so good. Yoon Kyung-ho. "The actor also ad-libbed his acting well," he emphasized.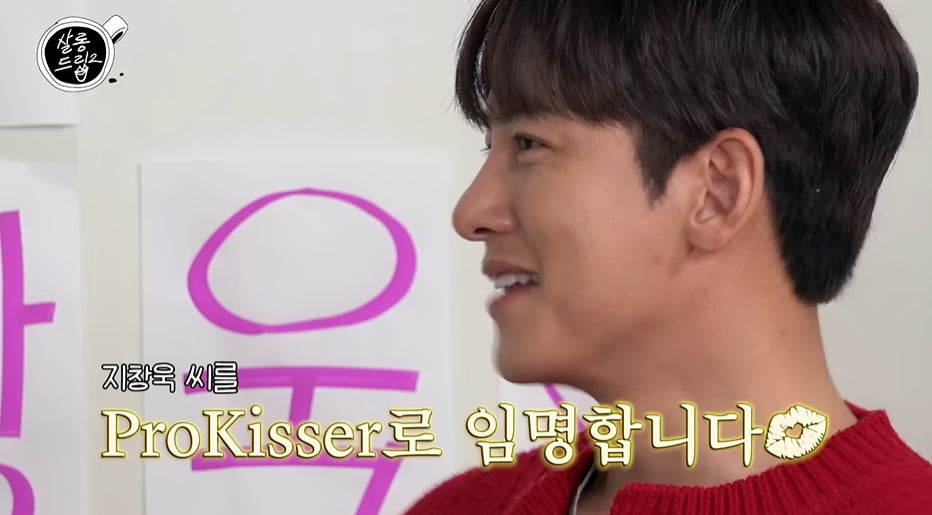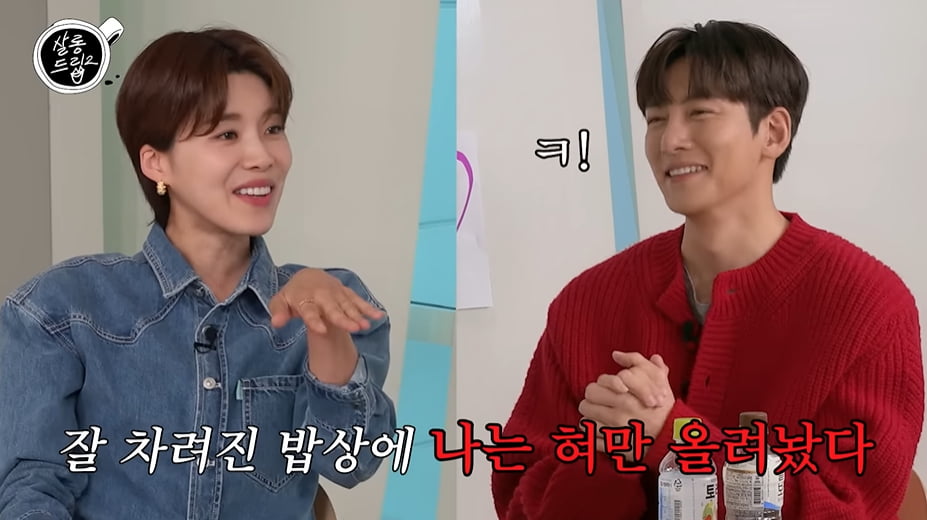 In particular, Ji Chang-wook is famous for showing exciting and intense kissing scenes in his works, to the point where he is nicknamed a 'kiss master'. Jang Do-yeon revealed the top 3 Ji Chang-wook content that ranked on YouTube. 1st place was the start of a serious relationship between adults from 'Suspicious Partner', 2nd place was Seung-nyang and Ta-hwan's kiss before marriage in 'Empress Ki', and 3rd place was Park Min-young and Ji Chang-wook's skinship from 'Healer'.
Ji Chang-wook, who heard this, could not hide his embarrassment and said, "I worked harder on other things than kissing," but Jang Do-yeon burst into laughter by saying, "I am appointing Ji Chang-wook as the pro kisser." Ji Chang-wook gave credit, saying, "Still, I feel good. I think those scenes were so pretty. It may be because I'm a good kisser, but the team members did a great job creating the mood and atmosphere with my co-star." Ji Chang-wook, who said that scenes with a high level of skinship are roughly summed up, said, "If we do it impromptu, it might be tiring because we don't get along well. We do it through rough rehearsals."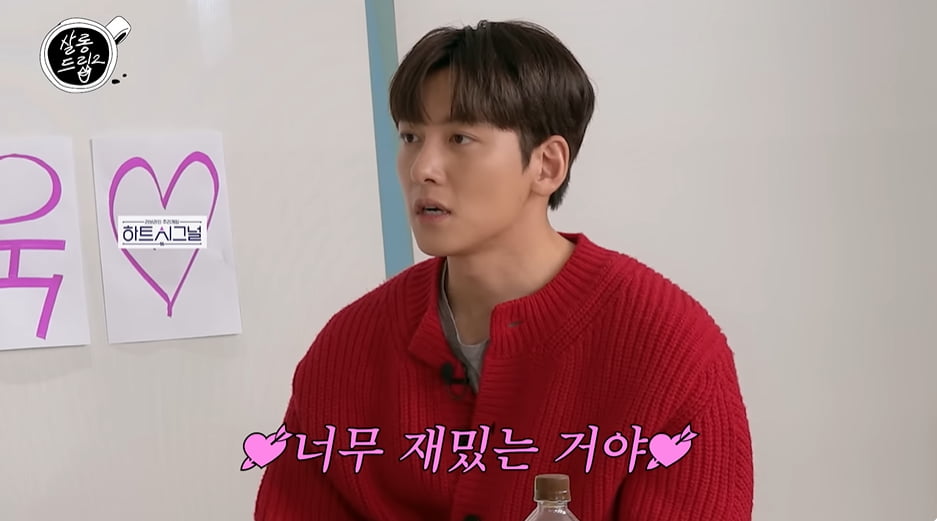 Ji Chang-wook revealed that he was a fan of 'Heart Signal' during his military service. I was shocked as an actor after watching 'Heart Signal'. Ji Chang-wook said, "I was so shocked. The kids kept watching and asked, 'What's so funny about this?', but it was so exciting and fun. I would also do a genre called melodrama, but I thought to the viewers, 'Can I give this much excitement?', 'How should an actor live?' "I thought, 'Why not?'" he said, sharing his concerns.
Meanwhile, Ji Chang-wook also mentioned the standards for uploading photos to SNS. In response, he showed a humble attitude, saying, "I upload more photos related to my work than personal photos. When I was young, I took a lot of selfies, but not these days. I feel like my face is not as good as it used to be."
Reporter Ha-neul Lee, Ten Asia greenworld@tenasia.co.kr