TV
'Sparkling Watermelon' Kim Joo-ryeong, the protagonist of the ending of good and evil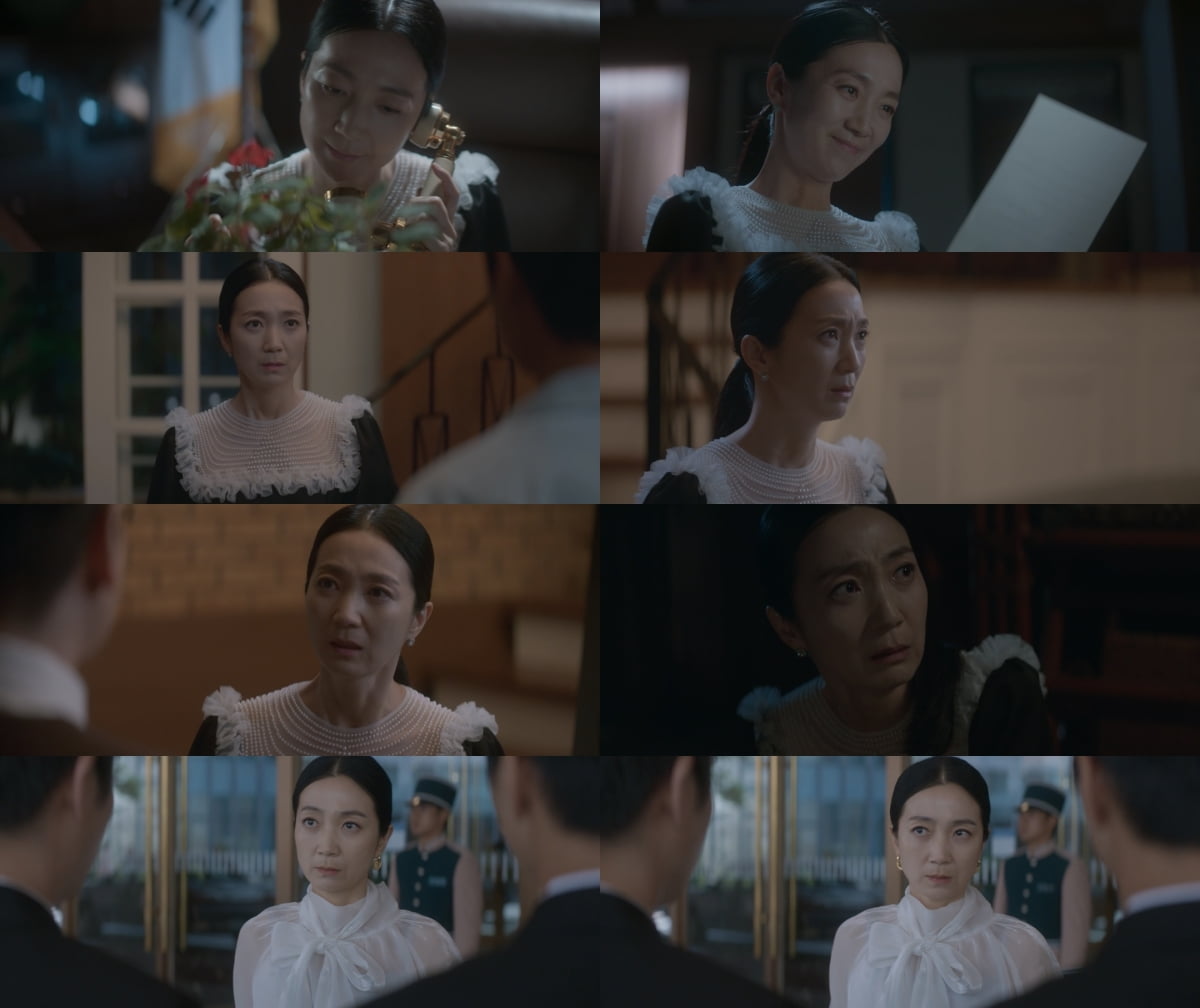 'Sparkling Watermelon' Kim Joo-ryeong received an ending of encouragement and punishment.
While tvN's Monday-Tuesday drama 'Sparkling Watermelon' ended on the 14th, Kim Joo-ryeong's performance, which raised the tension of the story, also shined. Kim Joo-ryeong transformed into the role of Lim Ji-mi, the chairman of Seowon Arts High School and the stepmother of Yoon Cheong-ah (played by Shin Eun-soo), and showed off her presence by making a unique impact in each episode.
Lim Ji-mi's (Kim Joo-ryeong) evil deeds, which were one of the fun points of the drama, continued until the end. In order to get rid of Ha Eun-gyeol (played by Ryeoun), who seemed like a thorn in his eye, he brought out the kidnapping card. Jimi Lim felt relaxed after confirming that the plan was going smoothly according to her wishes. This contrasted sharply with the tense development, further doubling the tension.
Lim Ji-mi, who exudes a villainous force, quickly falls into the situation of a cornered rat. Not only did Yoon Geon-hyeong (played by Kim Tae-woo) find out about the atrocities committed against Yoon Cheong-ah, but Ha Eun-gyeol, who was supposed to be on the smuggling ship, returned to Jinseong family.
Afterwards, Lim Ji-mi lost her dream of taking over Jinseongga and became penniless. Instead of his always triumphant and dignified appearance, there was a sense of despair that I had never seen before on his face. Because of Lim Ji-mi, who met such a miserable end, the spirit of good and punishment in 'Sparkling Watermelon' was realized, and furthermore, it gave viewers a refreshing catharsis.
Kim Joo-ryeong showed more than just intensity as Han Mi-nyeo, who has an extraordinary survival instinct, in Netflix's 'Squid Game' and as Jinyoung-hee, a key character who ignited the conflict in Disney+'s 'Casino' series. He has shown his potential as an actor who makes everyone believe and watch him, and he also performed well in 'Sparkling Watermelon'. The wide spectrum that engulfed the character and the acting skills that portrayed the character's creepy dual aspects in a three-dimensional way shone once again.
In this way, Kim Joo-ryeong successfully completed another acting transformation by perfectly portraying the ambitious villain Lim Ji-mi. He captivates viewers with his unimaginable performances every time, raising many questions about what he will show next.
Meanwhile, Kim Joo-ryeong continues her work on the big screen through the movie 'Juhee from 5 to 7', which is currently being screened to rave reviews.
Ryu Ye-ji, Ten Asia Reporter ryuperstar@tenasia.co.kr