TV
Lee Taek-rim, the story of a fight with a listener during a live broadcast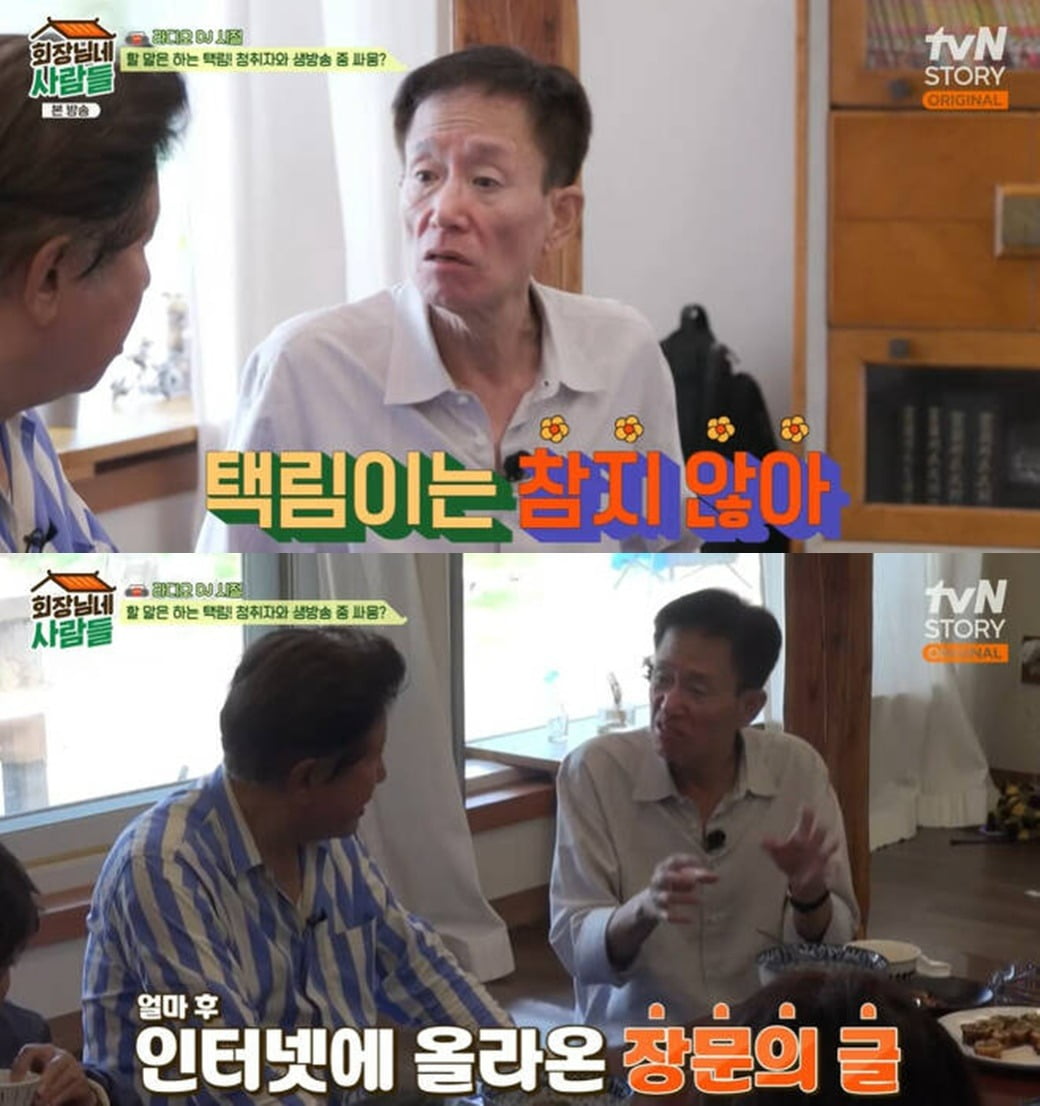 Broadcaster and singer Lee Taek-rim recalled his amazing heyday.
Original national MC Lee Taek-rim appeared as a guest on the tvN STORY entertainment show 'The Chairman's People', which aired on the 13th.
On this day, Taek-rim Lee introduced, "Taek-rim Lee is better known as an emcee than as a singer, having hosted the University Song Festival from 1981 to 1990." From MCing college song festivals, he has been active in broadcasting and radio, including 'March of Youth', 'Young 11', and 'Radio World'.
Regarding the reason why he debuted as a solo singer in 1979, Taek-rim Lee said, "I worked part-time at an acoustic guitar cafe from an early age," and added, "Because I played acoustic guitar and sang, an expert came to me and asked if I wanted to release an album." He also laughed and said, "I released 7 albums, but none of them were hits."
Taek-rim Lee revealed that he received 5 million won as a contract deposit for 'Young Eleven'. While hosting 'March of Youth' on KBS and 'Young 11' on MBC, Taek-rim Lee decided to leave 'Young 11' and went to the broadcasting station and accidentally signed a contract. In 1981, the down payment of 5 million won was surprising as it was similar to two years of bank teller's annual salary. Lim Ho added, "This is the amount you can buy an apartment on the outskirts of Seoul."
He also revealed an episode in which he quit his job as a radio DJ due to malicious listeners. Lee Taek-rim said, "A listener received the broadcasting station's products by changing his voice. He changed his address and became an expert. How could I, a hot-tempered person, just stay still? I asked him, 'I guess you call him often,' and he was embarrassed. If possible, the prizes should be given to listeners. "When I said that I would like it to be received evenly, the woman was embarrassed and said, 'Why are you saying that so harshly?'" he said.
The listener later posted a long article on the Internet. Lee Taek-rim said, "It got noisy. The broadcasting station president called me and said I needed to take a break from radio for a while."
Taek-rim Lee also mentioned his past work as a movie actor. Appeared in the movie 'The Tragedy of W' with the late actress Kang Soo-yeon. Lee Taek-rim confessed that his debut film became his retirement film, saying, "Because I'm not good at acting, people laughed whenever I appeared. The content was difficult. That's why it was a bit boring. I went to see it on the opening day, and the audience asked why Lee Taek-rim is so bad at acting."
Taeyuna, Ten Asia Reporter youyou@tenasia.co.kr