TV
"Three kids, all have different dads" Oh Hyeon-sil, unable to come to his senses even after becoming a credit delinquent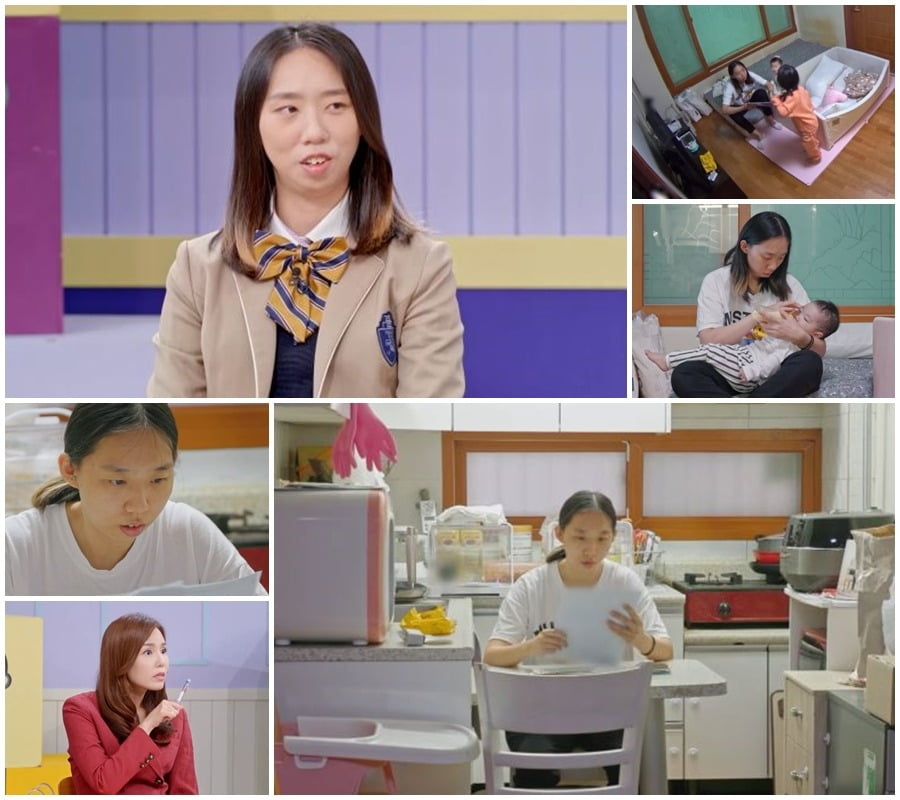 Oh Hyeon-jae, a teenage mother, appeared on MBN's entertainment program 'High School Dad 4' and confessed, "I have three children, and all of them have different fathers."
In the 17th episode of 'High School Dad 4 that adults don't know' (hereinafter referred to as 'High School Dad 4'), which will be broadcast on the 15th, Oh Hyeon-jae, a teenage mother who became the mother of three children through an 'unprecedented' turbulent life story, is currently raising her children alone. He talks about his daily life and his concerns.
Through the re-enactment drama, Oh Hyeon-sil reveals the full story of how she broke up with her first and second boyfriends after a dramatic incident occurred after she found out she was pregnant. Afterwards, as the reenactment drama ended with her pregnant with her third child with her third boyfriend, Oh Hye-yeon, who appeared in the studio, left everyone speechless by revealing, "I broke up with the father of my third child and ended up giving birth alone." Regarding the situation where each child has a different father, he smiled and said, "I'm a bit of a 'golden dad (the type of person who falls in love right away)'", making everyone sigh.
Oh Hyeon-jae then confessed about the reason she appeared on 'High School Dad 4', saying, "There is a man I want to live with." In response to the unexpected concerns, 3 MCs Park Mi-sun, In Gyo-jin, Seo Jang-hoon, and the guest of the day, comedian Kim Hye-sun, were extremely angry, saying, "What are you trying to do?" and "You're out of your mind, why are you doing this?" Immediately after, Oh Hyeon-sil's daily life was revealed in a video, and Oh Hye-yeon, who had been taking care of the children diligently, went into a state of ice after receiving a 'reminder letter'.
When told, "At the age of 19, I took out a loan on behalf of an acquaintance, and the debt I never spent is now over 50 million won," the cast was shocked and asked, "Is the interest more than twice the principal amount?"
Due to the unimaginable interest rate and the snowballing scale of debt, Oh Reale is said to be using her children's accounts instead as she has bad credit. Accordingly, the cast worries, "As the children get older, there will be more money to spend," and they begin to think about realistic methods together.
The production team said, "Oh Se-yeon's story received stronger criticism than ever before. Attorney Lee In-cheol and others actively provided advice and solutions to Oh Hye-sil, who recognized the problem and wanted to improve it. "We ask for your warm support for Oh Se-yeon's courage and will for a new start."
The daily life of teenage mother Oh Hyeon-sil can be seen in episode 17 of 'Adults Don't Know High School Dad 4', which airs at 10:20 pm on this day.
Taeyuna, Ten Asia Reporter youyou@tenasia.co.kr