TV
Han Hye-jin "My lover's declaration of non-marriage? I think it's sad."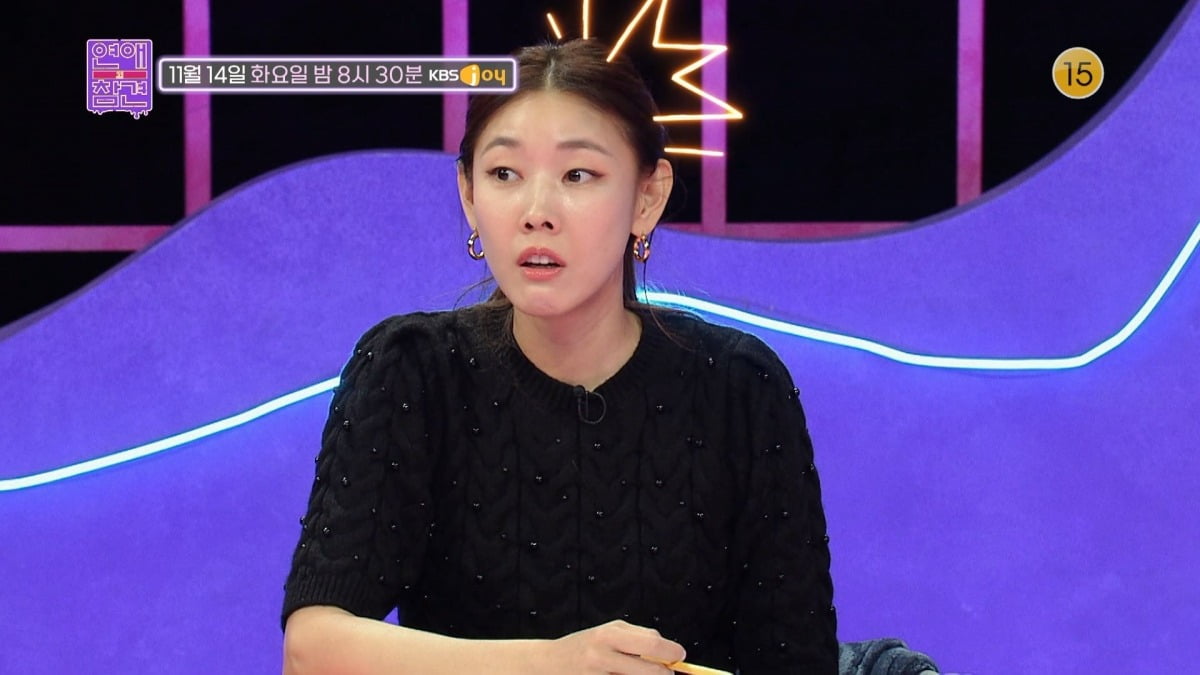 In the 201st episode of KBS Joy's entertainment program 'Love Meddling', which will be broadcast on the 14th, the story of a troubled woman who is embarrassed by the unexpected declaration of non-marriage by her boyfriend, with whom she has been dating for over two years, will be broadcast.
As she entered her 30s and her friends began to get married one by one, she began to think seriously about marriage. She has a boyfriend who she has been dating for over two years, dreaming of a sweet married life from the beginning of their relationship.
The boyfriend, who had naturally talked about marriage with the troubled woman and swore, "Later, I will give her a really expensive wedding ring," responded to the marriage story brought up by the troubled woman, "I've been thinking about it lately, do I really need to get married? "If it's okay with you, how about we meet unmarried?" he suddenly declared unmarried.
Understanding the feelings of a troubled woman who was shocked by the sudden declaration of non-marriage by her boyfriend of two years, Kim Sook said, "I think it's because of me, so I feel like I'm losing confidence," and Han Hye-jin also agreed, saying, "The person I'm dating is non-marriage. I think it would be very sad to declare this. "You will feel like, 'Am I a woman who can't dream of getting married?'" he explains.
The troubled woman, who could not give up her will to get married due to the successive marriages of her friends and younger siblings and the pressure from her family and relatives to get married, tried to talk about marriage with her boyfriend once again, but her boyfriend gave her the reason why he decided not to marry, saying, I know I'm selfish. But that's my honest opinion. "In some ways, marriage is just a formality," he said, not giving up his decision.
The troubled woman eventually broke up with him due to his determined attitude, but because she loves her boyfriend so much, she tries to understand him and reunite with him, and eventually reconsiders the relationship due to her boyfriend's over-the-top proposal.
At her boyfriend's last words, Han Hye-jin said, "I felt like I got hit at the end," and Kim Sook also expressed her disapproval, saying, "I shouldn't have said that."
On this day's broadcast, there is also a story about a troubled woman who understands her boyfriend, who acts outside of common sense just because he loves her.
While the distressed girl was enjoying a peaceful date as usual with her boyfriend, who had evolved from a school friend to a lover, she received a phone call asking her to send a group assignment to her boyfriend's friend.
After hearing this, the distressed woman says, "Let's go home," but her boyfriend says, "I have a younger brother who is three years younger than me, and we decided to live with him until we find a house, so I can tell him to send me away."
That's how she found out that her boyfriend had been staying with her younger brother for a few days, and when she went on a date and ate delicious food, her boyfriend, who always took her brother's food with her, seemed like a caring and friendly brother in the eyes of the troubled woman, but she lost priority to her younger brother. I felt sad inside.
But this peace did not last long. A troubled woman who stopped by her boyfriend's house for a moment because she was in a hurry to use the bathroom saw OO, who seemed like she shouldn't be in her boyfriend's house, and asked her boyfriend a question. At that moment, the faith that she thought she was living with her younger brother was completely shattered, drawing attention. It's leaning.
The story of crossing the line suggested by the boyfriend who declared non-marriage can be seen on 'Interference in Love', which airs at 8:30 pm on this day.
Taeyuna, Ten Asia Reporter youyou@tenasia.co.kr