TV
Han Ji-wan, sometimes cool-headed and sometimes elegant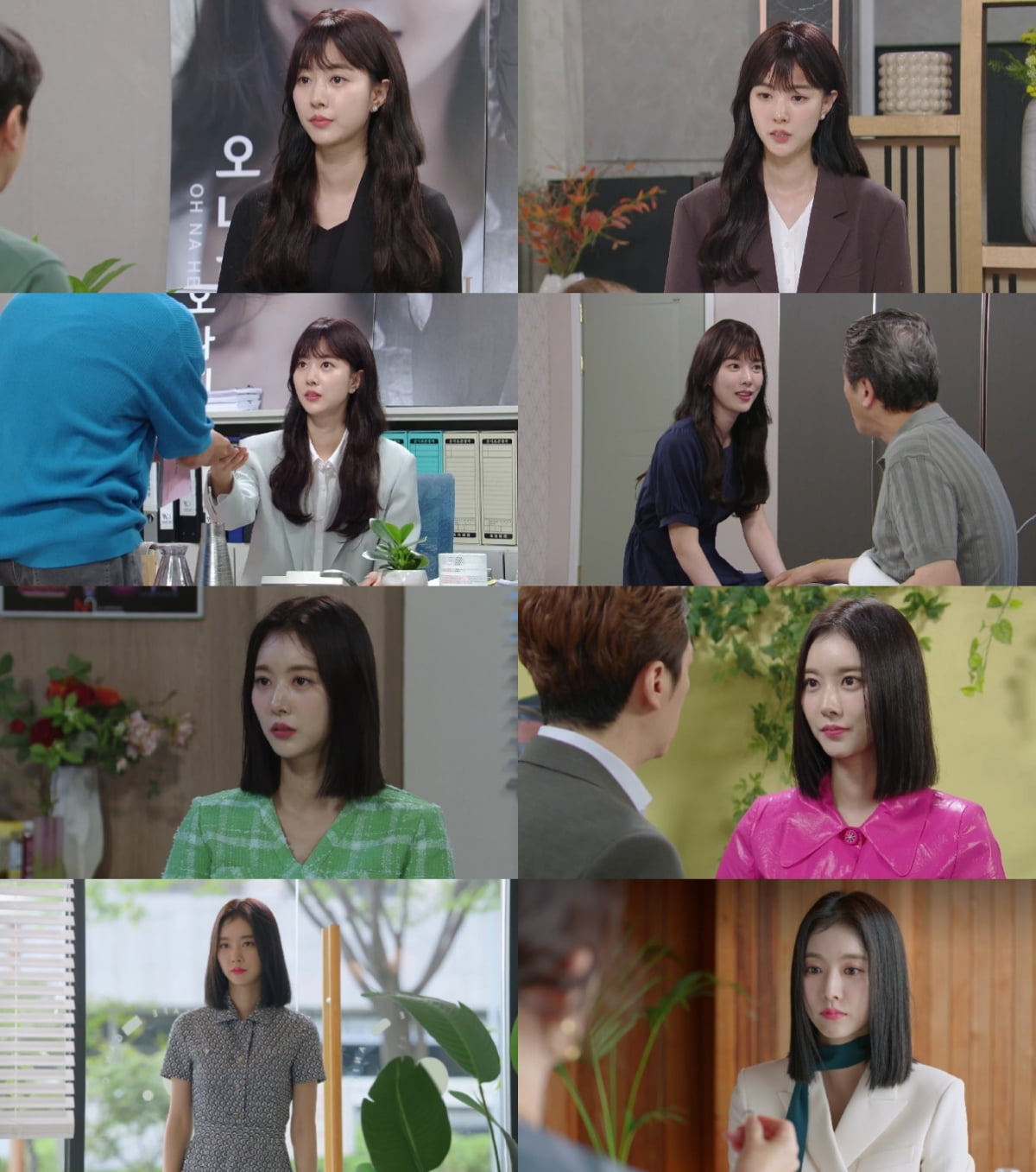 'Elegant Empire' actor Han Ji-wan's colorful fashion is adding to the fun of watching.
In KBS 2TV's daily drama 'Elegant Empire' (written by Han Young-mi, directed by Park Ki-ho), Ji-wan Han is garnering positive reviews for perfectly portraying the character Shin Joo-kyung, who is obsessed with revenge against Jang Ki-yoon (played by Lee Si-kang), who betrayed her and drove her to her death. . Her styling, which changes every moment according to the dramatic flow, is also a hot topic.
#Shin Ju-kyung's monotone styling that doubles the simple and elegant atmosphere
Han Joo-wan's basic color styling, who appeared as a good mother, good wife, and daughter-in-law Shin Ju-kyung at the beginning of the play, doubled the simple atmosphere of the character. Han Ji-wan's long wavy hair and achromatic clothing colors emphasized an elegant atmosphere and attracted attention with their irreplaceable charm. In particular, the various suit styling highlighted Shin Ju-kyung's appearance as a perfect and strong career woman, further enhancing the completeness of the character.
#Seo Hee-jae, properly blackened, makes an extraordinary transformation with a sharp bob! Coolness + temperate taste UP
Han Ji-wan transformed from Shin Ju-kyung to Seo Hee-jae for revenge, and external aspects were also important in playing the character of two people. She cut off her long hair and tried an unconventional transformation into a short bob, bringing out her classy yet cool-headed character. The outfit also showcased extreme sophistication by using vivid colors and a neck bow as a point. It is said that this represents the character's life that has changed 180 degrees for revenge, while also completing the character in a more three-dimensional way.
In this way, in 'Elegant Empire', Han Ji-wan shows the situation of a character struggling to survive in a roller coaster-like life and the emotions he feels in it, through changes in styling such as hair and clothes.
Ji-wan Han's new daily drama 'Elegant Empire' on KBS 2TV, which is adding fun to watching with its changing styling according to the character's situation, airs every weekday at 7:50 PM.
Ryu Ye-ji, Ten Asia Reporter ryuperstar@tenasia.co.kr