TV
"Heating bill bomb" Park Na-rae realizes her dream of an outdoor open-air bath in a 5.5 billion won house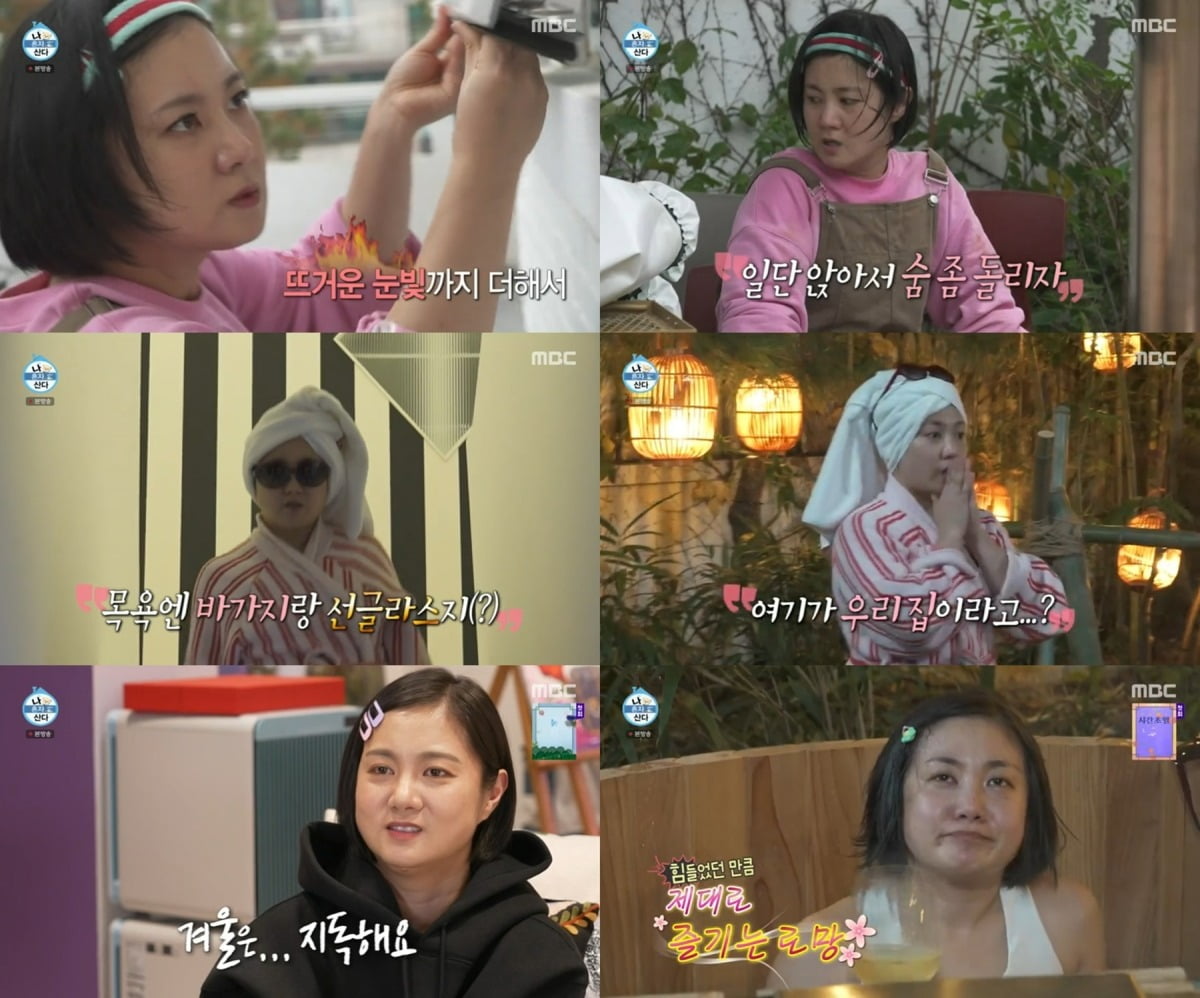 Comedian Park Na-rae achieved her dream in 'I Live Alone'.
On the MBC entertainment show 'I Live Alone', which aired on the 10th, Park Na-rae began preparations for winter on an unusual scale, struggled, and spent the day properly healing while achieving her long-time dream.
On this day's broadcast, Park Na-rae stopped by her favorite gardening store and began preparing the yard for winter. They purchased winter products needed for trees and flower pots, as well as 20 bags of volcanic stones for the garden and various plants, and impressed people with their 'gardener' style of flex.
Na-rae Park, who spent the winter in her first home last year, transformed into a 'winter hunter' to catch frozen pipes and drafts in order to avoid repeated hardships caused by freezing and bursting water pipes and high heating bills due to drafts.
Na-rae Park began work on windbreaks on windows throughout the house and prepared for the boiler room, which is outdoors and has a high risk of freezing. Na-rae Park, who had been working hard with her hard work, was tired of the difficult tasks and showed passion in continuing preparations for the visit even in the heat reminiscent of summer weather.
Na-rae Park said, "Living a house is my ultimate dream, and it is a birthday present to myself this year," and impressed the viewers by revealing an outdoor open-air bath of a different scale in class. She started filling the bathtub with excitement, but the reality that it took longer than expected made her laugh.
Next, Park Na-rae was exhausted from the arduous work of spraying volcanic stones one by one to create a proper atmosphere for an open-air bath, but she was motivated to make her dream come true by installing bamboo lights, which were the highlight of the fire.
After completing all preparations, Na-rae Park savored wine and floating late-night snacks in an outdoor bathtub and spent a healing time vicariously satisfying even those who enjoy half-body bathing.
Taeyuna, Ten Asia Reporter youyou@tenasia.co.kr