TV
"First wife had an affair, second wife failed in business" Lim Byeong-gi became a debtor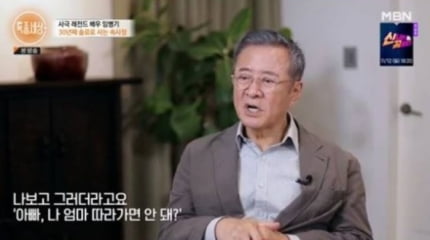 Actor Lim Byeong-gi confessed that he was divorced twice.
Lim Byeong-gi, who has 54 years of acting experience, appeared on MBN's 'Scoop World', which aired on the 9th. He mainly played in historical dramas such as 'Han Myeong-hoe' (1994), 'Tears of the Dragon' (1996-1998), and 'Taejo Wang Geon' (2000-2002), and appeared in over 200 dramas.
On this day, Lim Byeong-gi opened up about the reason for the divorce, saying, "It is true that my ex-wife was at fault."
He continued, "People have things like sense and sense. I was in a car and I was having an affair. I couldn't even talk about what was painful at the time. I felt betrayed and humiliated. I thought those things were other people's business. But when it happened to me like that, I felt really bad. "He recalled that time.
Lim Byeong-gi continued, "My father said to me at that time, 'But you can't say that you can't live somewhere as a wife who gave birth to four children, so give me some money.' So I gave him 50 million won, 20 million won, a total of 70 million won. At that time. "It was a lot of money. I gave it to him like that, and even the divorce papers ended the relationship," he confessed.
After raising his son and daughter alone, Lim Byeong-gi met his second wife, who was 14 years younger than him, through an acquaintance.
He said, "He asked me to open a business, so he opened one for me, but the business didn't work and I committed a lot of things. He started a Japanese restaurant and then screen golf, which caused a lot of financial damage to me."
In addition, he said, "At that time, the debt was 800 to 900 million won. At that time, I had an apartment in Haeundae, Busan, and it was in my name, but I sold it right before the divorce. I didn't know. I am still paying off that debt. "He was shocked when he revealed that he is still repaying his debt to this day.
Ryu Yae-ji, Ten Asia Reporter ryuperstar@tenasia.co.kr