TV
Kim Young-dae selects hybrid works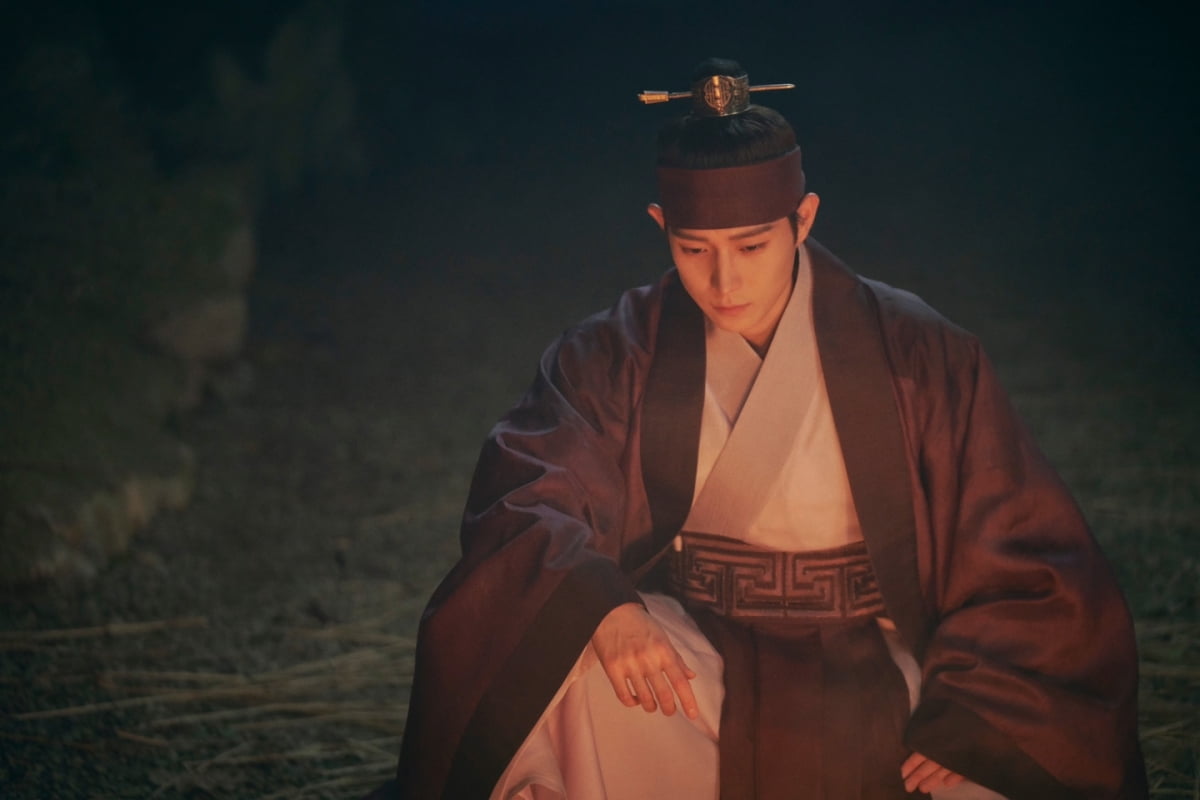 Actor Kim Young-dae is growing through familiarity and challenge.
Kim Young-dae is delighting viewers' eyes and ears with his eye-catching visuals and three-dimensional character in ENA's 'Moon Rising During the Day' (hereinafter referred to as 'Moon Rising During the Day'). Because it is both a historical drama and a modern drama in one work, a variety of fun elements are incorporated, making people look forward to the next episode even more.
'Daylight Moon' is a dangerous and poignant reincarnation romance between a man whose time has stopped after being murdered by his lover, and a woman who has lost her memories of her past life and has passed on indefinitely. It has been garnering positive reviews and interest from viewers since the beginning of the broadcast.
Kim Young-dae plays the top star Han Jun-oh and Ji Bak-ryeong Do-ha, and is showing off his diverse charms by playing the dual roles of a spoiled brat and a vengeful general of Silla. The advantage of having experienced various characters through previous works and the more mature masculine beauty are playing a part.
Kim Young-dae, who made his face known to drama viewers through 'An Unexpected Day' (2019, MBC), gained national recognition through 'Penthouse 1, 2, 3' (2020-2021, SBS). He was loved by playing the role of Joo Seok-hoon in the 'Penthouse' series, a boy who is materially rich but mentally unstable, and in 'Starfall' (2022, tvN), he played the role of Gong Tae-seong, a top star who goes back and forth between being cold and handsome and soft-spoken, and was loved through romantic comedies.
In particular, 'Starfire' allowed overseas viewers to discover Kim Young-dae's new charms and laid the foundation for holding various overseas fan meetings. Kim Young-dae's next choice was a historical drama. 'Golden Marriage, Joseon Marriage Ban' (2022, MBC) The king of Joseon is suffering from the loss of his loved one, but he is entertained by unexpected absurdity. This point also targeted the tastes of overseas viewers.
If you look closely at Kim Young-dae, you will see that rather than looking for a character with a completely new personality, he was similar to the character from his previous work to some extent and tried new things for his next work. Outer Universe CEO Won-wook, who has been discovering new actors for many years and developing them into leading actors, said, "Kim Young-dae mixes déjà vu and associations with previous works when choosing a work. "If you try to change too radically, it can actually be poisonous," he said, adding about the reason behind choosing 'Daylight Moon'.
"'Daylight Moon' is a 'hybrid' that combines the attributes of the characters Kim Young-dae played in his previous work with a fantasy based on the solid original work. He mentioned his philosophy, saying, "We must do work that is suitable for the actor and that is necessary for the actor at that time to create a synergy effect and communicate deeply so that the work can be selected from a broader perspective."
Thanks to Kim Young-dae's popularity, 'Daytime Moon' achieved the feat of being pre-sold in over 190 countries. In addition, he is steadily growing by being cast in famous Japanese director Isao Yukisada's 'Perfect Family' and booking his place as the next generation Korean Wave star.
Meanwhile, ENA's 'Moon Rising During the Day', a drama starring Kim Young-dae, airs every Wednesday and Thursday at 9 PM.
Ryu Yae-ji, Ten Asia Reporter ryuperstar@tenasia.co.kr