TV
Jeon Tae-poong "I was fined 15 million won while playing basketball and almost got killed by Ha Seung-jin."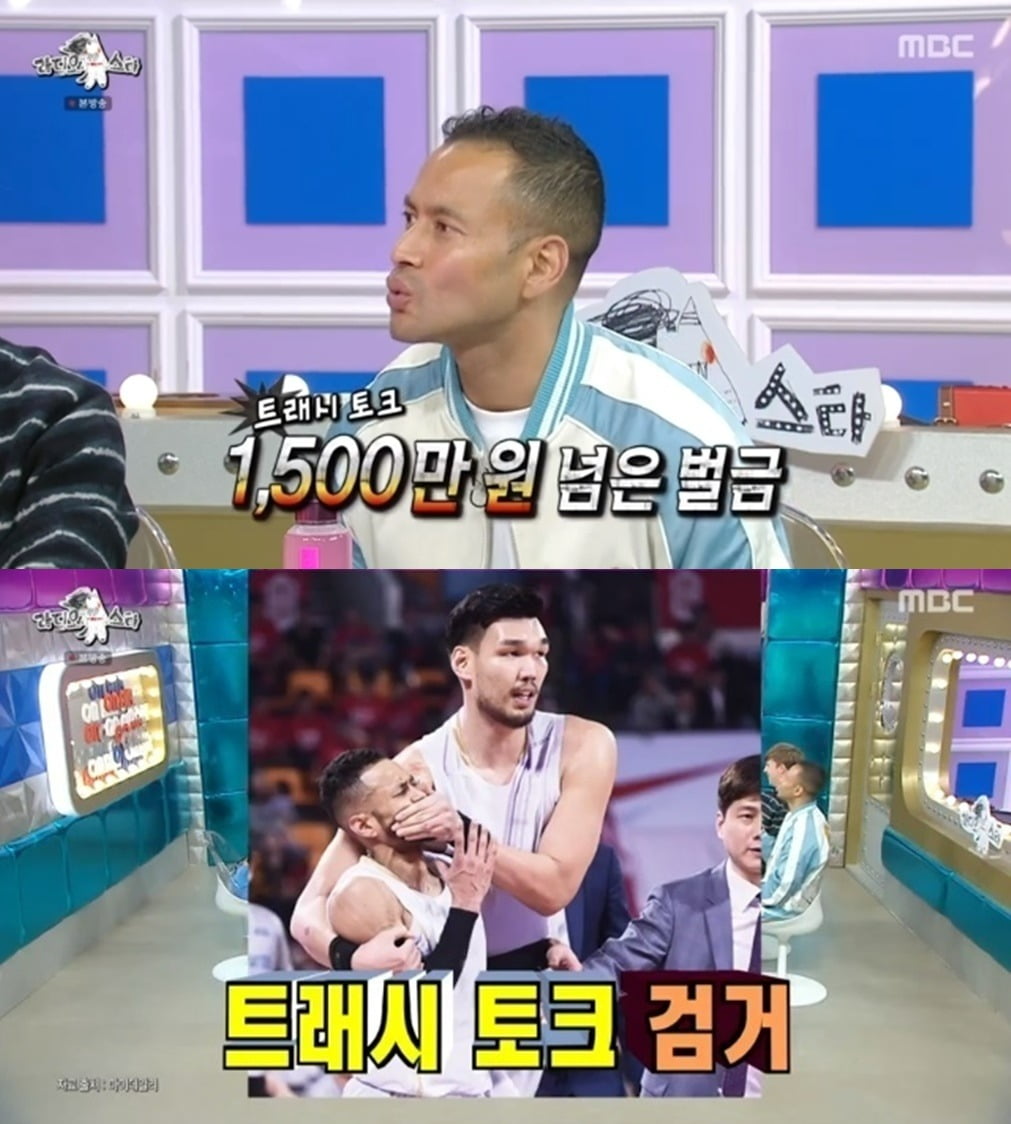 Former basketball player Jeon Tae-pung revealed the amount of fine he paid for trash talk.
The 840th episode of MBC's entertainment show 'Radio Star' (hereinafter referred to as 'Las'), which aired on the 8th, was a special feature of 'Old Kids Who Crossed the Water' and featured Lee Da Do-si, Sam Hammington, Christina, Julian, and Jeon Tae-pung.
On this day, Jeon Tae-pung chose 'trash talk' as his devilish talent as a basketball player. He said, "If the other person is too quiet, my energy goes down. That's why I intentionally trash talk."
When asked if he had ever been caught by a referee, he laughed and said, "For the first four or five years, I was fined about 15 million won. As my children grew up and tuition became more expensive, I kept quiet about it."
The person who stopped Jeon Tae-poong's trash talk was Ha Seung-jin. Jeon Tae-pung said, "I almost died. I had to trash talk because I bumped into my opponent so hard, but Seungjin covered my mouth. His hands were so big that he covered everything from my nose to my mouth. He stopped me because I was afraid I would be fined, but I was fined because I had already acted too big. "I couldn't trash talk and had to pay a fine," he confessed.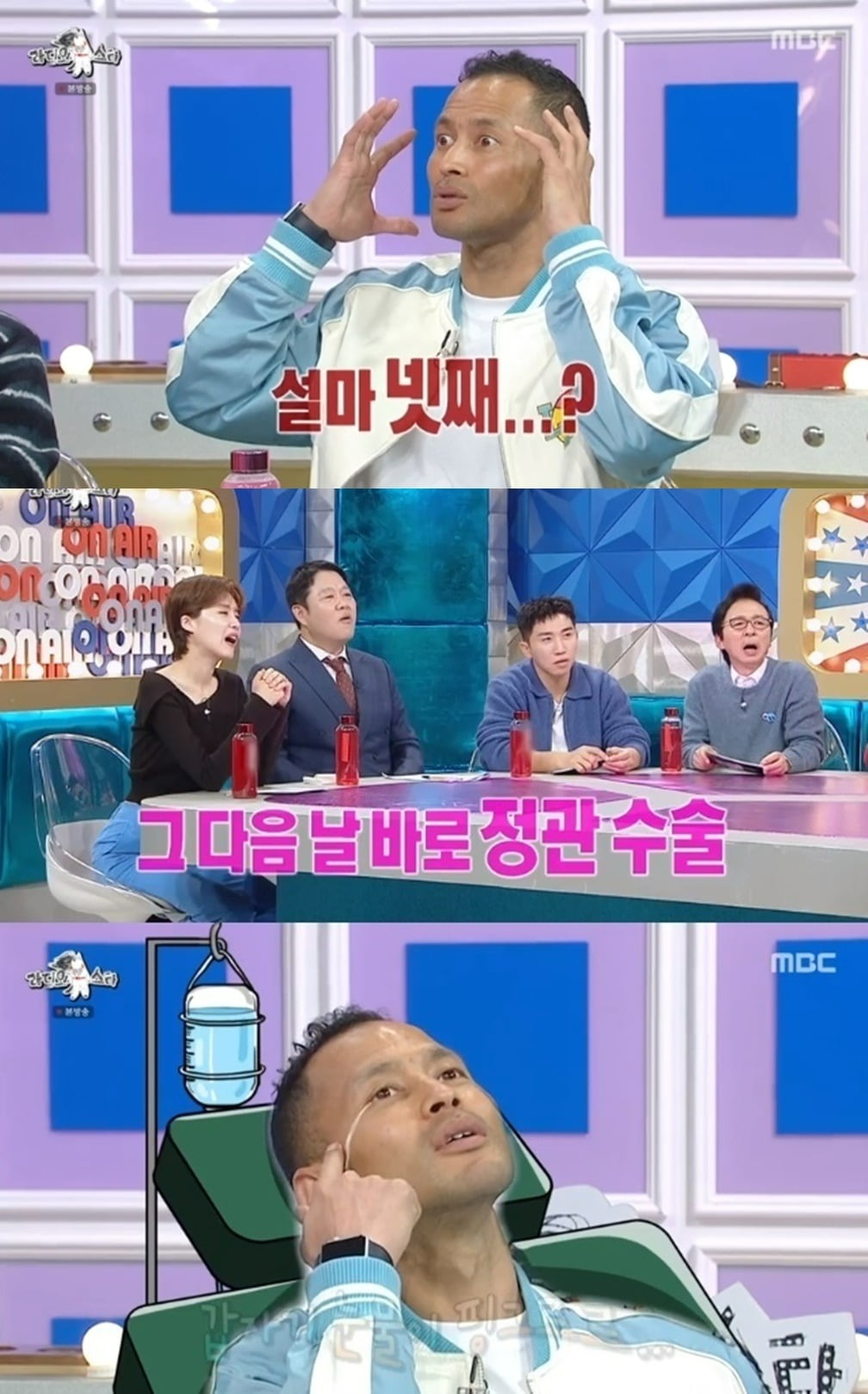 He also revealed why he had a vasectomy. Jeon Tae-pung, who currently has three children, said, "My wife almost lost her head because her period came later than expected. I couldn't sleep because I thought I was having my fourth child. I had my period two days later, and the next day I went to the hospital and had a vasectomy." "I did it," he said. .
He continued, "I was lying on the operating table when tears suddenly came out. I had to break up with a friend I had been with for 40 years," he said with regret.
Taeyuna, Ten Asia Reporter youyou@tenasia.co.kr