TV
Park Na-rae, it's difficult to live in a 5.5 billion won mansion, "Heating costs alone rise by 1 million won"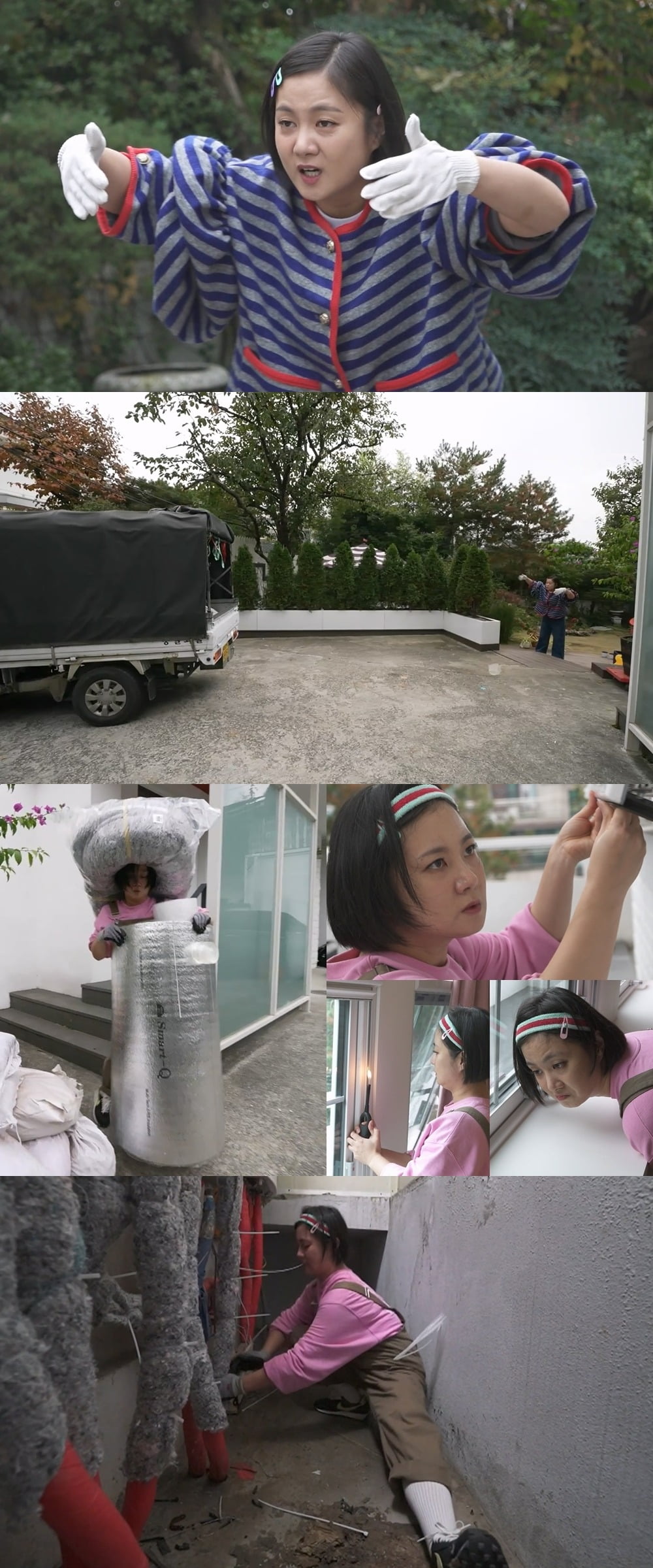 Comedian Park Na-rae begins preparations for winter in her second year of living in a house. Na-rae Park announced her debut as the 'winter hunter of this area' with a firm determination to "get rid of just these two things: drafts and freezes." Expectations are high to see how his first winter preparations will go.
In MBC's entertainment show 'I Live Alone', which will be aired on the 10th, Park Na-rae's daily life as she prepares for winter will be revealed.
Na-rae Park, who is celebrating her second year of buying a single-family house in Itaewon, Seoul, by winning the bid for 5.5 billion won, is going on a shopping flex at her favorite gardening store, from Hovenia tree saplings to 20 bags of volcanic stones to decorate the garden. The shopping items Na-rae Park purchased that day were said to be so bulky and heavy that they could not all be loaded into the car she was riding in. Park Na-rae's class, a 'big hand' that even mobilizes quick truck delivery, is surprising.
In addition to shopping at the gardening store, the entrance to Park Na-rae's house is already piled with many items, drawing attention. These are items to prepare for winter, such as windbreaks and insulation materials. Na-rae Park, who spent her first winter at home last year, said, "I was hit with a huge heating bill. "At the peak of the year, I was angry because I only turned on the boiler in the kitchen and master bedroom, but the bill came out at 1 million won." "The water pipes froze and burst, so I couldn't use water for four days. "I recorded 'I Live Alone' without being able to shower," he said, causing laughter as he confessed how he felt the need to prepare for winter.
After changing into his work clothes, he shows off his winter hunter attitude, leaving no room for even an inch. They even mobilize lighters and cell phones to check whether cold wind and noise are leaking into the house. I am often impressed by the versatility of the all-purpose cable tie. Na-rae Park said, "If it freezes again this year, I will blow up the water pipe."
'Attack on Winter Hunter' Park Na-rae's winter preparations can be seen through 'I Live Alone', which airs at 11:10 pm on this day.
Taeyuna, Ten Asia Reporter youyou@tenasia.co.kr