TV
Kim Yoo-jung and Song Kang seem to be fascinated by each other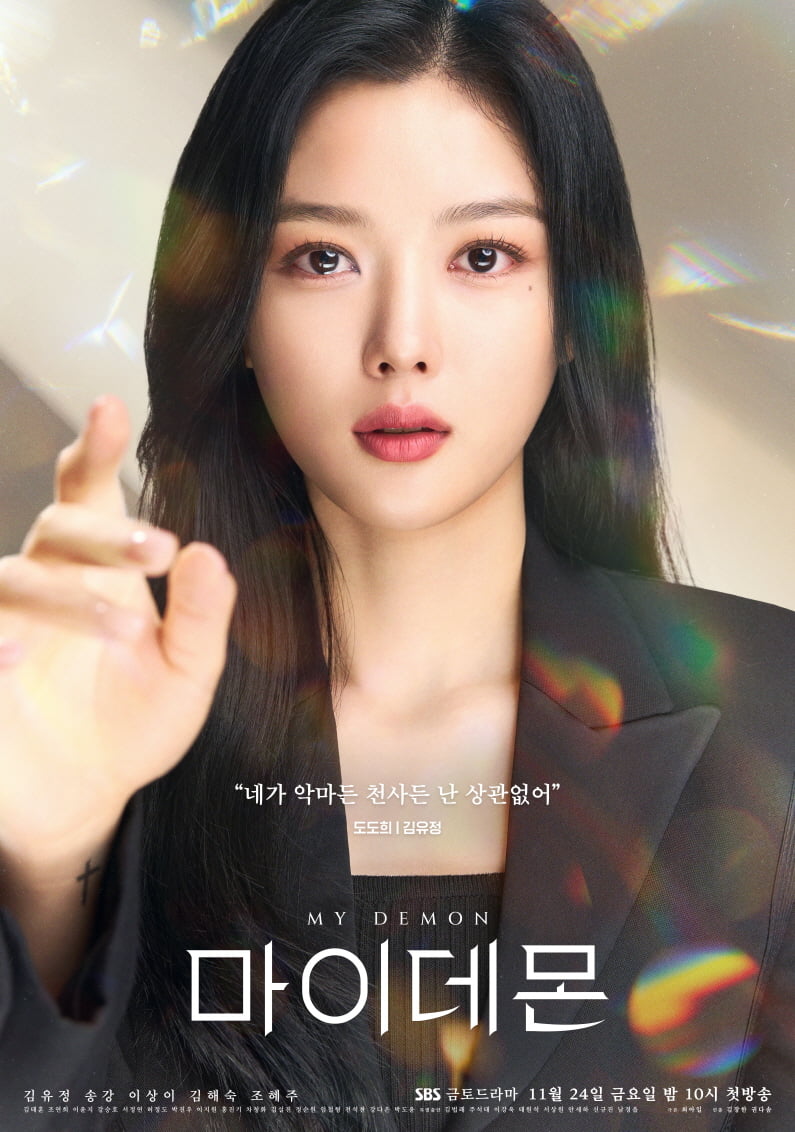 Kim Yoo-jung and Song Kang portray a sweet and bloody romance of salvation.
On the 8th, SBS' new Friday-Saturday drama 'My Demon' released character posters for Do Do-hee (played by Kim Yoo-jung) and Gu-won (played by Song Kang), which create a dreamy atmosphere. The mysterious gaze of the two people reaching out to each other as if possessed, and the meaningful phrase added here, stimulate curiosity about their relationship.
'My Demon' is a fantasy romantic comedy that follows the contract marriage between the devilish conglomerate heiress Do Do-hee and the devil Jeong Gu-won, who lost his powers for a moment. A contract with the devil that gives finite happiness and leads to hell. The sweet but dangerous soul-salvage romance with the devil is expected to bring a whole new level of excitement.
The released character poster amplifies curiosity about the hidden narrative of Do Do-hee and salvation. Do Do-hee and the 'devil' Guwon-ho reach out to each other, surrounded by a mysterious light. The deep abyss in their eyes, pulling each other in as if they were swallowing each other up, creates excitement.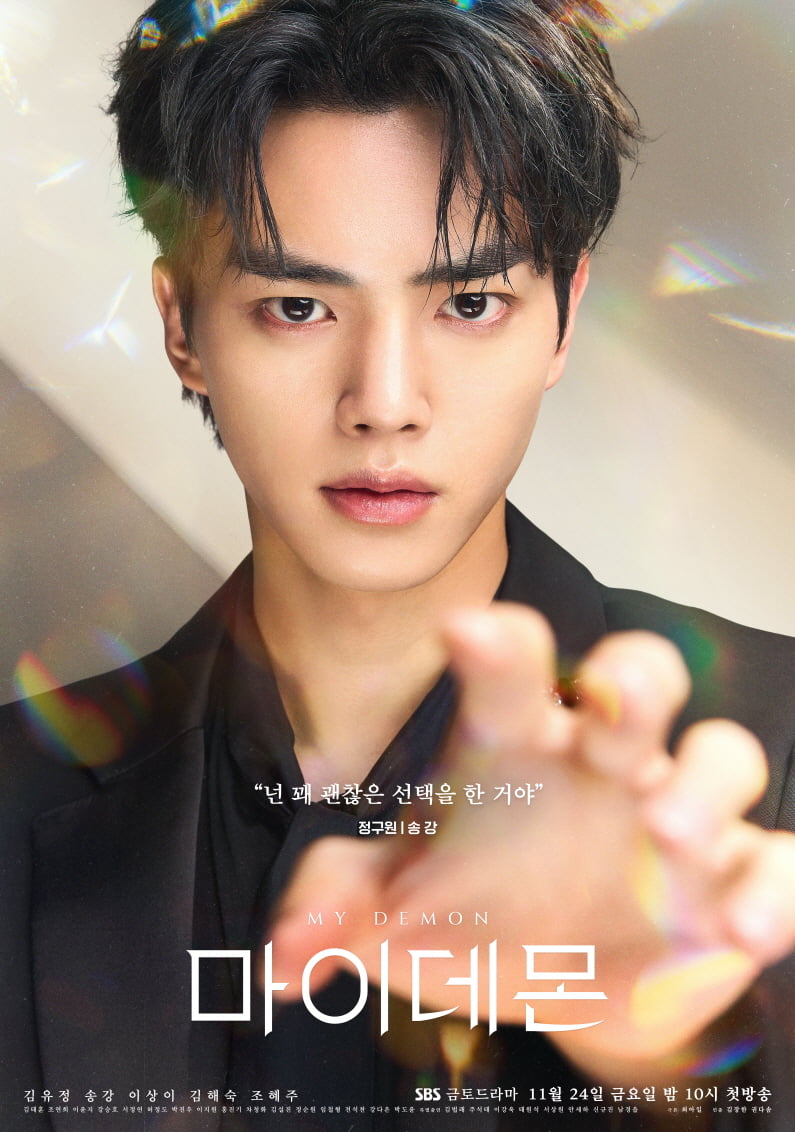 The dim eyes of Do Do-hee, the future group heiress with enemies everywhere, are also interesting. Beyond the haughty and cold face, a glimpse of emptiness also passes by. Do Do-hee reaches out to save the devil even though she knows it is dangerous. The phrase "I don't care if you're a devil or an angel" makes his story even more curious. The cross tattoo on the wrist also attracts attention. In the previously released teaser video, the cross tattoo was shown moving from Guwon's wrist to Do Do-hee, adding curiosity to the hidden secret. I am curious to see what kind of change Do Do-hee, who does not easily give up her heart to anyone, will show as she signs a contract with the devil's salvation.
The captivating eyes of the flawless and deadly devil, Gu-sun, captivate all eyes. The magic that seems impossible to escape once you fall into it raises the heart rate of those who see it. The phrase "You made a pretty good choice" shows the side of a stubborn devil who has enjoyed eternal life by making a sweet and dangerous deal with humans by pledging his soul. Having reigned as an apex predator for over 200 years, he meets a very strange woman, Do Do-hee, and loses his powers for a moment. The sight of Gu Ha-won trying to grab Do Do-hee's wrist, which has a cross tattoo that was his, is dizzying. Attention is focused on whether the cold but kind, pure but sexy devil Guwon will be Do Do-hee's savior or destroyer.
The production team of 'My Demon' said, "The sweet yet dangerous contract marriage between a human and a devil, a deal intertwined with inseparable fate, will bring sweet and bloody excitement," adding, "Kim Yoo-jung and Song Kang's unprecedented chemistry doubles the charm of the characters. "It presents the essence of a fantasy romantic comedy."
'My Demon' will premiere on the 24th as a follow-up to 'Escape of the Seven'.
Kang Min-kyung, Ten Asia reporter kkk39@tenasia.co.kr