TV
Ahn Eun-jin reunites with Namgoong Min at Hanyang after divorcing her husband... Selling fond memories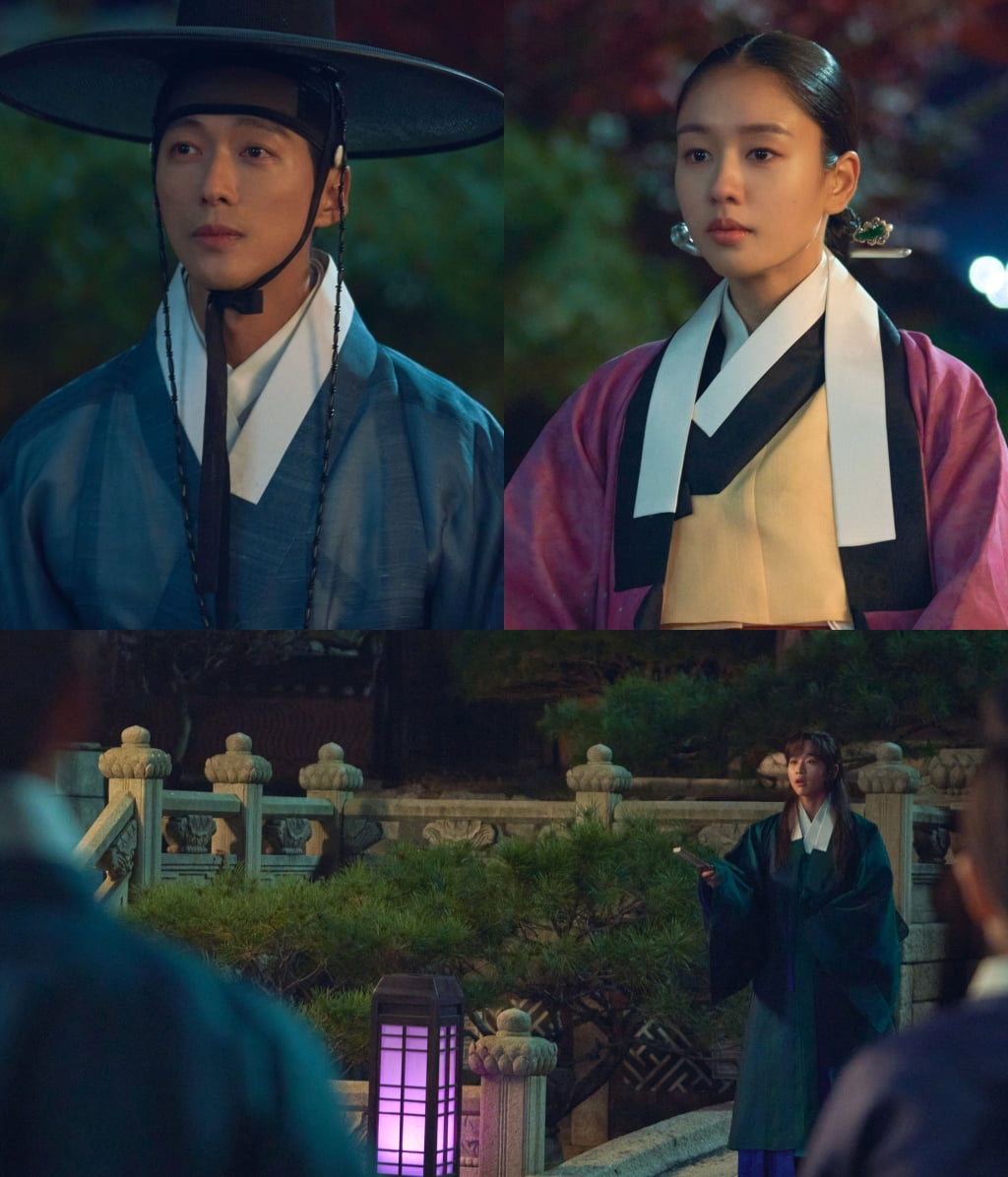 'Lovers' Namgoong Min and Ahn Eunjin are filled with memories.
MBC's Friday-Saturday drama 'Lovers' (planned by Hong Seok-woo, directed by Kim Seong-yong, Lee Han-joon, Cheon Su-jin, written by Hwang Jin-young) is on the rise, breaking its own highest viewer ratings in Part 2 as well. The combination of powerful storytelling, delicate yet powerful directing, and the actors' overwhelming acting skills captivated viewers. Among them, the response is that the touching love between Lee Jang-hyun (played by Namgoong Min) and Yoo Gil-chae (played by Ahn Eun-jin) makes viewers' hearts beat.
Episodes 15 and 16 of 'Lovers', which aired on October 27th and 28th, especially touched the hearts of many 'lovers'. Lee Jang-hyeon and Yoo Gil-chae, who had a difficult reunion, had to break up again without even realizing it. Lee Jang-hyeon had no choice but to push out Yoo Gil-chae because of Gak-hwa (Lee Cheong-ah) threatening him with the lives of numerous Joseon prisoners of war. Because Yoo Gil-chae was Lee Jang-hyeon, who risked his life for him, she turned around to do what he wanted.
So Lee Jang-hyeon remained in Shenyang, and Yoo Gil-chae left for Hanyang. After arriving in Hanyang, Yoo Gil-chae said to Goon-moo (Ji Seung-hyeon), who had already found a new wife and made her pregnant, "I am sorry for giving my heart to Lee Jang-hyeon in Shenyang. "That's why I'm getting divorced," he declared. Afterwards, the reunion of Lee Jang-hyun and Yoo Gil-chae was revealed in the preview for episode 17, raising viewers' expectations.
Meanwhile, on November 4th, the production team of 'Lovers' revealed the images of Lee Jang-hyun and Yoo Gil-chae, whose hearts are racing just by looking at them. In the photo, Lee Jang-hyeon and Yoo Gil-chae are standing side by side looking at something on a dark evening. Where the two people's eyes meet, Joseon's greatest singer, Yang Eum (played by Kim Yun-woo), is singing.
Before the outbreak of the Manchu War, in the peaceful days of Neunggun-ri, Lee Jang-hyeon and Yu Gil-chae once went out on a ferry together. At that time, Lee Jang-hyeon and Yoo Gil-chae, who was disguised as a man, listened to Liang-eum's song together. Yoo Gil-chae, who was moved by Liang-eum's song, was happy as he openly revealed his feelings. Lee Jang-hyun's heart skipped a beat when he saw Yoo Gil-chae's pure and honest side. It is a very precious memory for the two of them.
Time passed, and in the meantime, Lee Jang-hyeon and Yoo Gil-chae overcame several moments of death amidst the terrible events of the Manchu War. Although the situation has changed, our feelings for each other have become more affectionate. It raises questions about what kind of conversation the two people who reminisced about their precious memories together will have, and what their love and fate will be like in the future.
In relation to this, the production team of 'Lovers' said, "In episode 17, which airs today (4th), Lee Jang-hyun and Yoo Gil-chae, who reunite in Hanyang, are once again caught up in a powerful vortex of fate. Through this, the two reveal their true feelings, which they were unable to bring out in Shenyang. The two actors, Nam Goong Min and Ahn Eun Jin, depict the heartbreaking feelings of Lee Jang Hyun and Gil Chae through delicate and fluid emotional acting. "Please pay attention and watch to see what Jang-hyun Lee and Gil-chae Yoo can do for love and what they can do for the person they love," he said.
The sad love story of Lee Jang-hyun and Yoo Gil-chae, who were unable to stop war or harsh fate, can be seen in the 17th episode of MBC's Friday-Saturday drama 'Lovers', which airs at 9:50 pm on Saturday, November 4th.
Ryu Yae-ji, Ten Asia Reporter ryuperstar@tenasia.co.kr