TV
'Diva of the desert island' Kim Hyo-jin, easy-going and warm Ranju unnie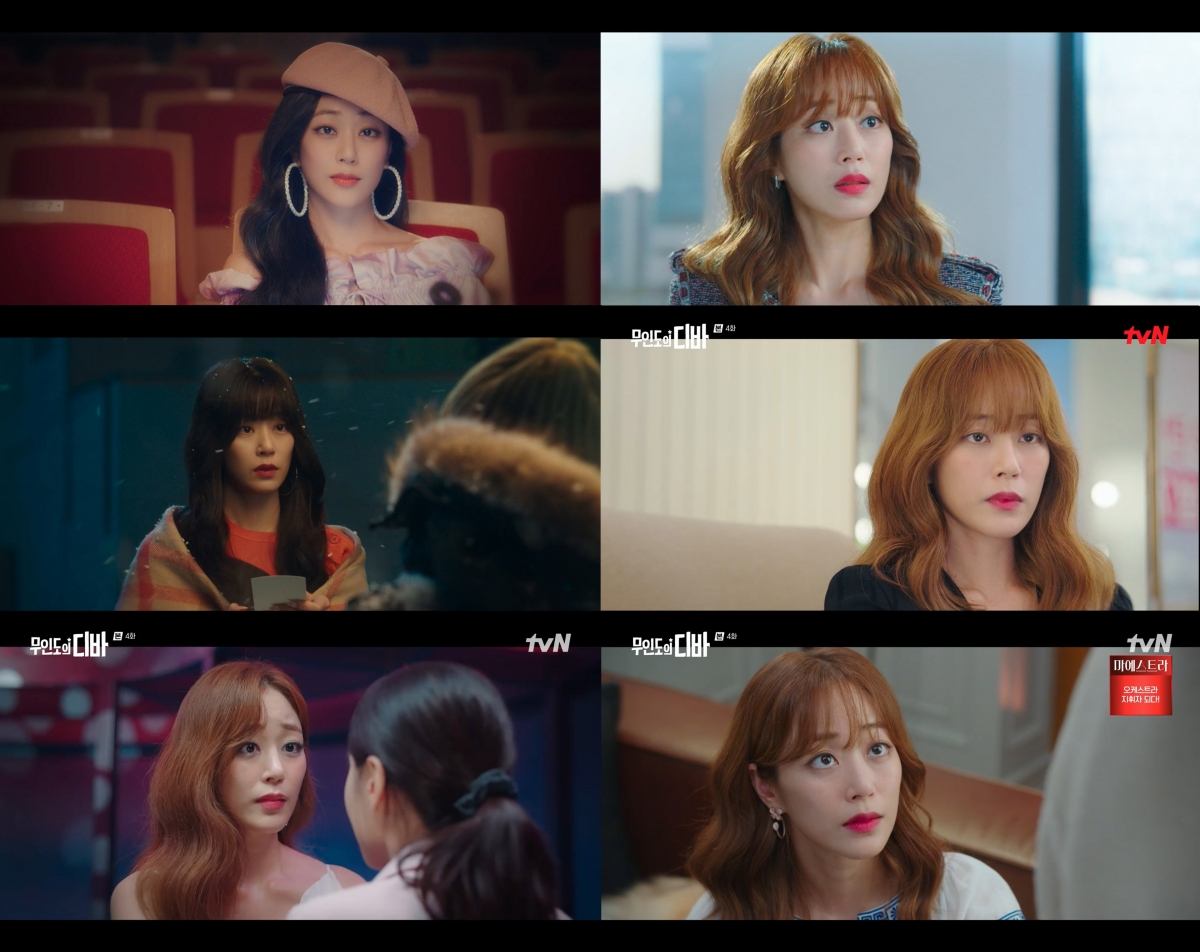 Kim Hyo-jin, the 'diva of the desert island', announced the birth of the character of her life as 'Ranju Unnie'.
In the tvN Saturday-Sunday drama 'Diva on an Uninhabited Island' (written by Park Hye-ryun and Eun-yeol / directed by Choong-hwan Oh / planned by Studio Dragon / produced by Baram Pictures and Kakao Entertainment), which is providing fun and emotion at the same time, Kim Hyo-jin plays 'Yoon Ran-ju', a star who was once at the peak of popularity. He took on the role and performed brilliantly.
In episodes 3-4, the story of Ran Joo meeting Mok-ha (Park Eun-bin) and gradually regaining her confidence was depicted. The two showed off their ultimate womanly chemistry by looking at the trophy together on the rooftop, reminiscing about their memories, and dancing while dressed in matching 2000s outfits. In addition, Ran-ju, who used to shrink when standing in front of Seo-jun (Kim Joo-heon), the CEO of the company, actually gained courage when Seo-jun said that he was afraid of Ran-ju, and delivered a shocking blow to him. The sight of Ranju gradually becoming free from the deserted island she was trapped in thanks to the support of fans who consistently admired her, brought joy to the viewers.
Meanwhile, Ranju's sweet 'senior beauty', which seemed to be just picky, was revealed and attracted attention. Ranju revealed to Mokha that he met Kiho (Moon Woojin) in the past, and that he wrote the lyrics to 'That Night' with the hope that Mokha would come visit him. In addition, during the acceptance speech for 'Nth Prime', in which Mok-ha sang in place of Ran-ju, who suffered from vocal cord nodules, and won, Ran-ju brought up the story of Ki-ho and Mok-ha as an unexpected comment. Ranju's deep and warm inner self, who wanted Mokha and Kiho to reunite more than anyone else, instantly disarmed the hearts of viewers.
In this way, Kim Hyo-jin has maximized the unexpected charm of the character 'Ranju', which the more you look at it, the more you watch it, the more you fall in love with it, by delicately depicting various aspects with dense acting skills. He gave a passionate performance, flexibly expressing the three-dimensional emotions of the character, such as drunken comical acting, fear of becoming insignificant, pride that cannot be abandoned, and thirst for the stage that cannot be given up. In particular, at the end of episode 4, Kim Hyo-jin, who played Ran-ju's face when she was suddenly notified by Seo-jun that all of Ran-ju's albums had been collected, clearly showed despair and hurt, making us even more immersed in Ran-ju's position. While Ran-ju's dream, which seemed like she could regain it, was completely trampled by Seo-jun's betrayal, curiosity is growing about whether Ran-ju, played by Kim Hyo-jin, will be able to stand up without being defeated.
Meanwhile, tvN's Saturday-Sunday drama 'Diva of the Desert Island', in which 'Ranju's older sister' Kim Hyo-jin's presence stands out, airs every Saturday and Sunday at 9:20 pm.
Ryu Yae-ji, Ten Asia Reporter ryuperstar@tenasia.co.kr