TV
'The epitome of a perfect marriage' Oh Hani, unstoppable and confident charm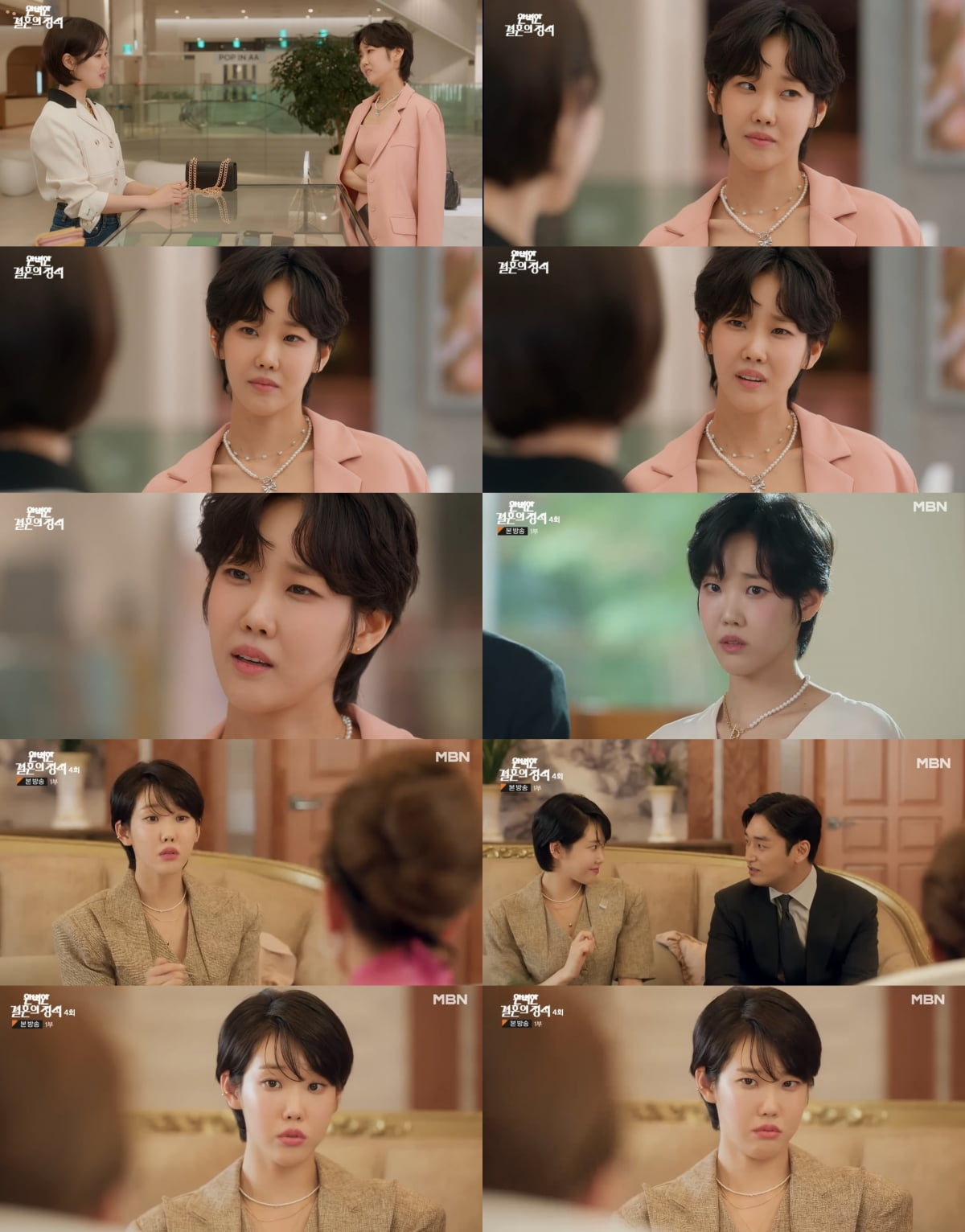 Actress Oh Hani's enterprising confidence shone.
In the MBN weekend miniseries 'The Perfect Marriage', Oh Hani is playing the role of 'Seo Do-na', the youngest granddaughter of the founder of Taeja Group, a leading conglomerate in Korea, and the younger sister of Seo Do-guk (Seong-hoon).
In the previous episode of 'The Perfect Marriage', Donna was intrigued by the story of Seo Do-guk and Han Yi-ju (Jung Yu-min), who were trying to force their marriage on their husband Byun Jae-ho (Lee Myung-hoon), and got angry at Jae-ho, who praised Lee Ju's style, and did not hesitate to do anything. She revealed the character of a woman who speaks loudly.
Next, Donna approached Han Yu-ra (Jin Ji-hee) and Yoo Se-hee (Song Su-i), whom she had met at a luxury department store, and asked them about the inside story of their marriage, and with sharp insight, she sarcastically pointed out Yu-ra's remarks that indirectly criticized Lee Joo. She also interrupted Sehee, who agreed with Yura's words and supported her, and showed off her girl-crush charm by showing her clear conviction in the way she said, "I only trust my eyes."
In the play, Donna is a character who has clear likes and dislikes and stands out with her cool and bulldozer-like drive. Oh Ha-nui captures the attention of viewers every time she appears by expressing Donna through acting that brings out details such as tone of voice and eyes depending on the opponent. The short-cut style with a chic charm that is unforgettable once seen also doubles the confident charisma, creating Oh Hani's unique character that is 'more attractive the more you look at it'.
Oh Ha-nui's bold and lively movement acting and unexpectedly quick delivery of dialogue that catches the opponent off guard further enriches the fast-paced play. Curiosity is growing as to what kind of fun her bouncy, cider-like charm will add to the remaining developments.
Meanwhile, MBN's 'The Perfect Marriage' starring Oh Hani airs every Saturday and Sunday at 9:50 PM.
Ryu Yae-ji, Ten Asia Reporter ryuperstar@tenasia.co.kr