TV
"I can't even have sex with my boyfriend" Jeon Hyun-moo is also shocked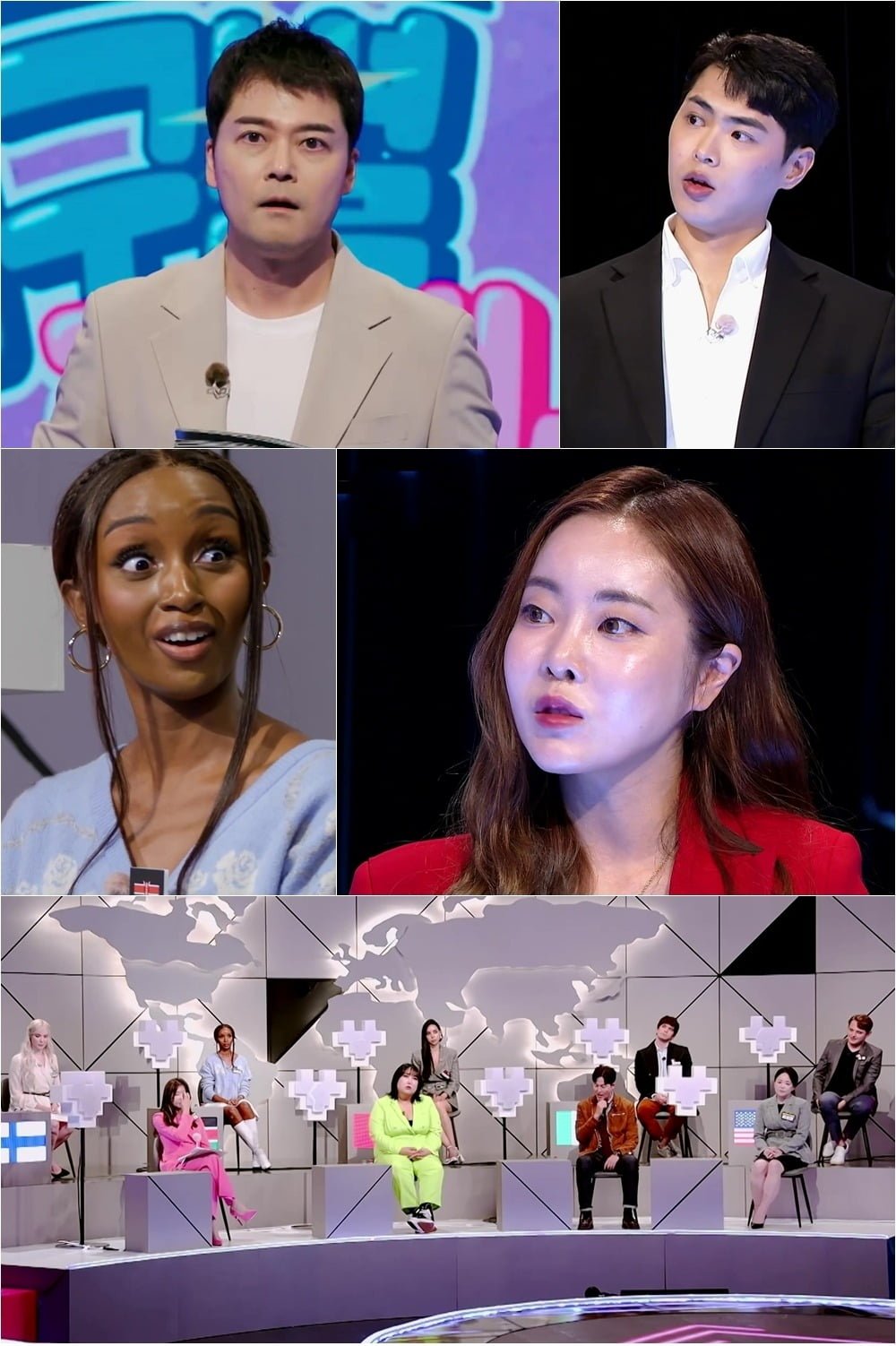 For the first time, a couple who is unanimously opposed to dating appears on 'Romance Around the Globe'. The appearance of the boyfriend from Mr. International Korea who 'refused to sleep with me for six months' caused an unprecedented controversy.
On today's (3rd) broadcast, a woman who applied for a story about a major scratch on her self-esteem due to skinship issues with her boyfriend appears.
On this day, Jeon Hyun-moo introduces the couple's story with the words, "Be prepared mentally." The woman who applied for the story said, "I have yet to sleep with my boyfriend of six months," making everyone's eyes widen. Jeon Hyun-moo can't help but be astonished, saying, "It will burn in 6 months and become a magma." Moreover, my girlfriend says, "When you get up, you make me go home." "Once, I drank and even pretended to be drunk on purpose," he confessed, eliciting sad gasps from Ojira fans.
The boyfriend who appeared later surprised everyone with his tall physique and also caught everyone's attention by revealing that he was from 'Mr. International Korea.' When the boyfriend reveals, "I'm protecting you because I love you," Seokri wonders, "Why do you protect me when you say you love me?"
The boyfriend shows even more extreme tendencies, leaving dating lovers speechless. He continued to make remarks that did not acknowledge his model girlfriend. The boyfriend makes everyone angry by saying, "I can take a body profile, but my girlfriend can't take a sexy pictorial."
Above all, it is said that on this day, the dating lovers once again turned the studio upside down by unanimously opposing the couple's relationship for the first time, raising curiosity about the result of the 'Skinship Lee Mong' couple's ultimatum.
'Romance by Earth' will be broadcast on ENA and Channel S at 8:30 pm on this day.
Taeyuna, Ten Asia Reporter youyou@tenasia.co.kr