TV
In the drama 'Boys' Generation', actor Im Si-wan shows off his delicious Chungcheong-do dialect.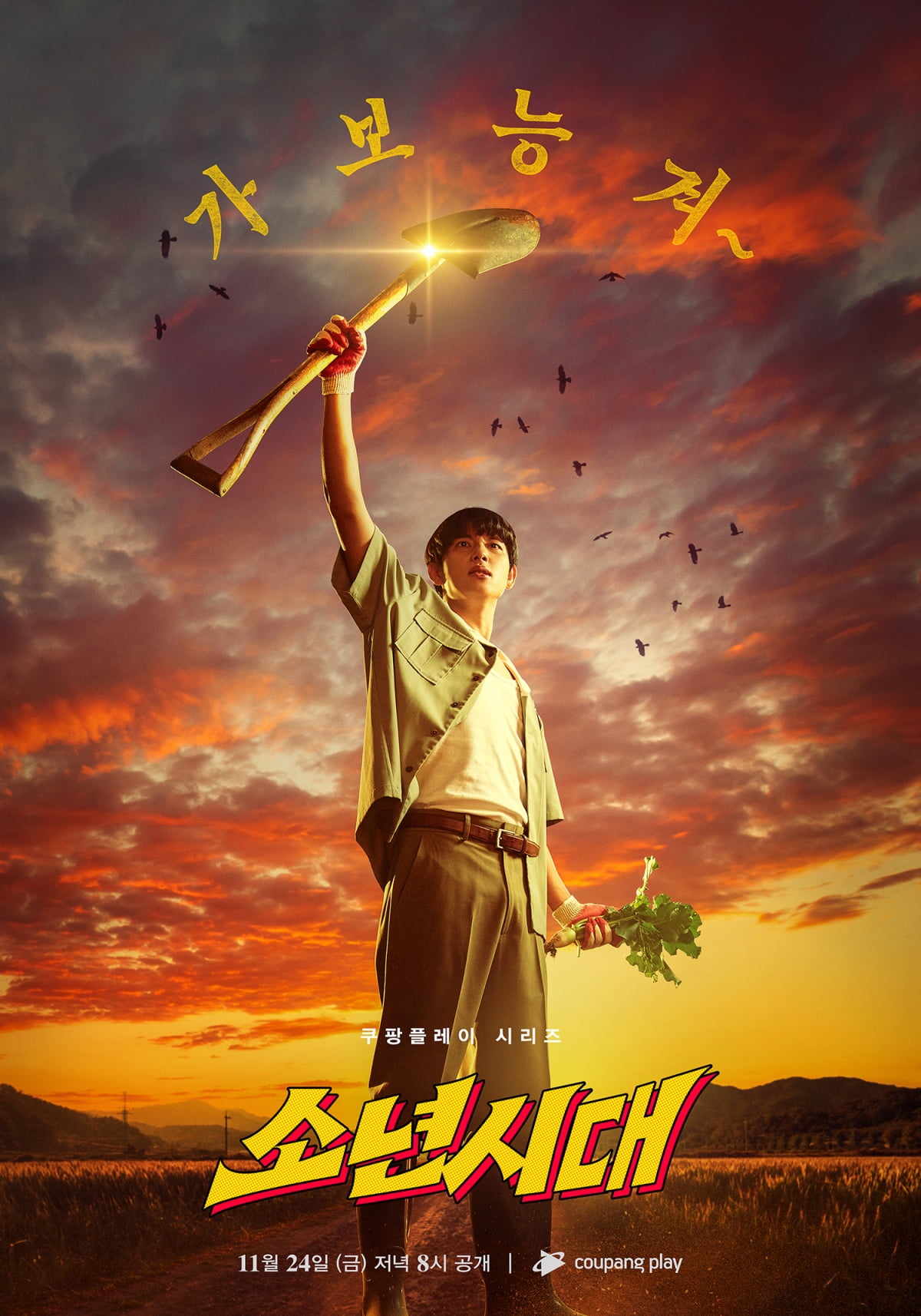 The Coupang Play series 'Boys' Generation' has been confirmed to be released on November 24th.
'Boy's Generation' is a story that takes place in South Chungcheong Province in 1989 when Byeong-tae, an Onyang loser whose life-long goal is to live without getting hit, transforms into Buyeo jjang overnight. Director Lee Myung-woo, who directed the dramas 'The Passionate Priest', 'Convenience Store Morning Star', and the Coupang Play series 'One Day', was in charge of directing.
The first poster immediately captures the viewers' attention as Siwan stands majestically on a rice field ridge with eyes full of determination. The solemnness and triviality that coexist in the image of holding a bachelor's dance in one hand and a shovel handle high in the other creates a strange charm. Set in Buyeo Agricultural High School in Chungcheong Province in the 1980s, expectations are gathering for the extraordinary acting transformation of Im Si-wan, who went from being an Onyang scoundrel to becoming the best of Buyeo overnight. The copy "Gabonunggyeo~" heralds a feast of delicious lines using the Chungcheong dialect.
Actor Im Si-wan has proven his acting skills in the movies 'The Attorney', 'Bad Guy's World', 'Emergency Declaration' and the dramas 'Incomplete Life' and 'Run On'. Actors Lee Sun-bin, Lee Si-woo, and Kang Hye-won are expected to work together to show off their hot acting synergy.
'Boys' Generation' can be viewed through Coupang Play every Friday at 8 PM starting on November 24th.
Reporter Ha-neul Lee, Ten Asia greenworld@tenasia.co.kr