TV
Jang Seo-hee "No alcohol, cigarettes, heaters, Botox with ramen"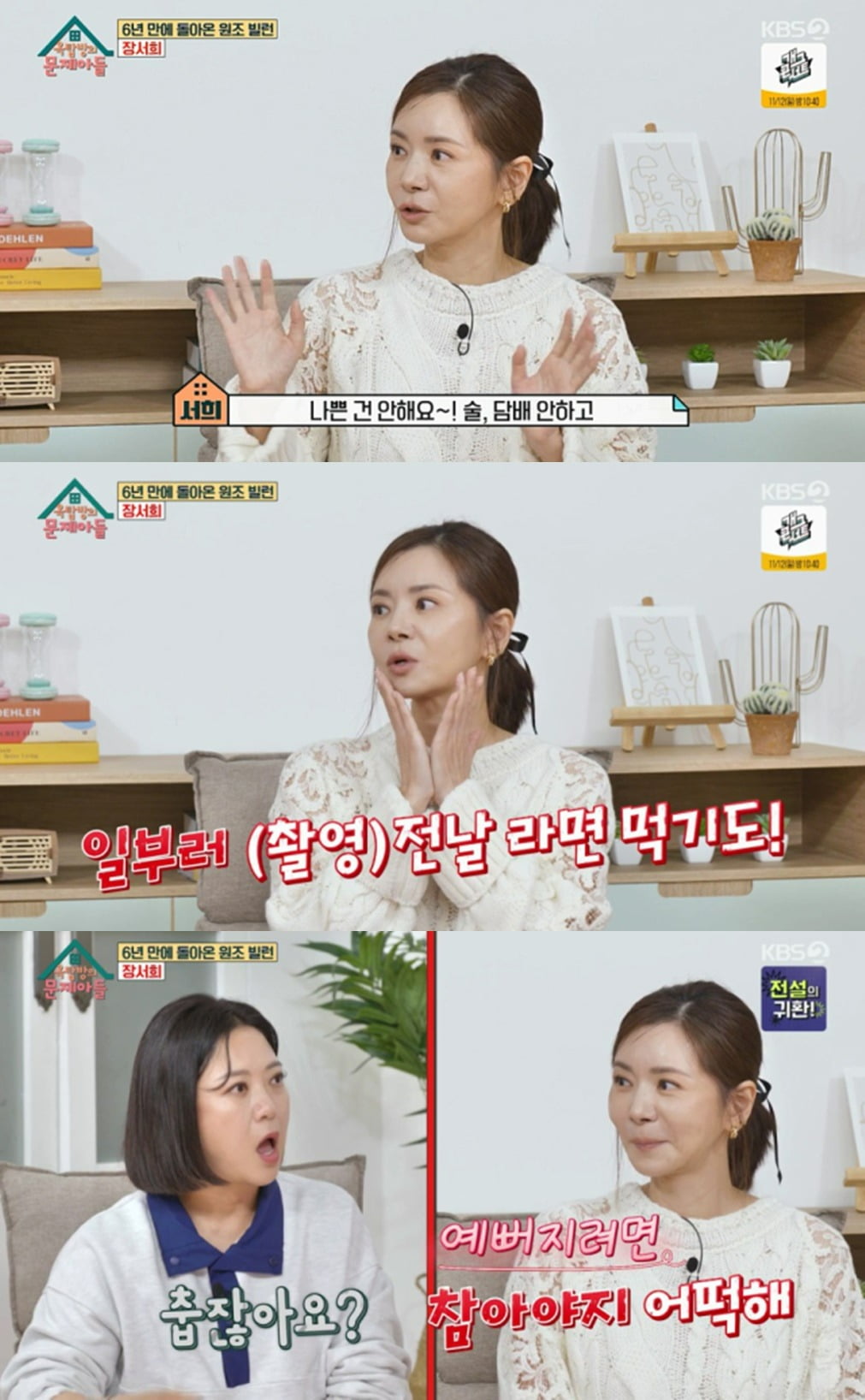 Actress Jang Seo-hee, 51 years old, revealed the secret to her youthful appearance.
Jang Seo-hee appeared as a guest on the KBS2 entertainment show 'Problem Son of the Rooftop' (hereinafter referred to as 'Ok Moon-ah'), which aired on the 1st.
On this day, Song Eun-i and Kim Sook praised Jang Seo-hee for her youthful appearance and skin. Then, they asked about her management know-how, and Jang Seo-hee replied, "First of all, I don't do anything bad. Drinking or smoking. I enjoy drinking, but I don't drink a lot."
When Jeong Hyeong-don asked, "Don't you eat ramen for maintenance?" Jang Seo-hee said, "I like ramen. As you get older, you lose facial fat. So sometimes I eat ramen the day before filming on purpose. To look chubby."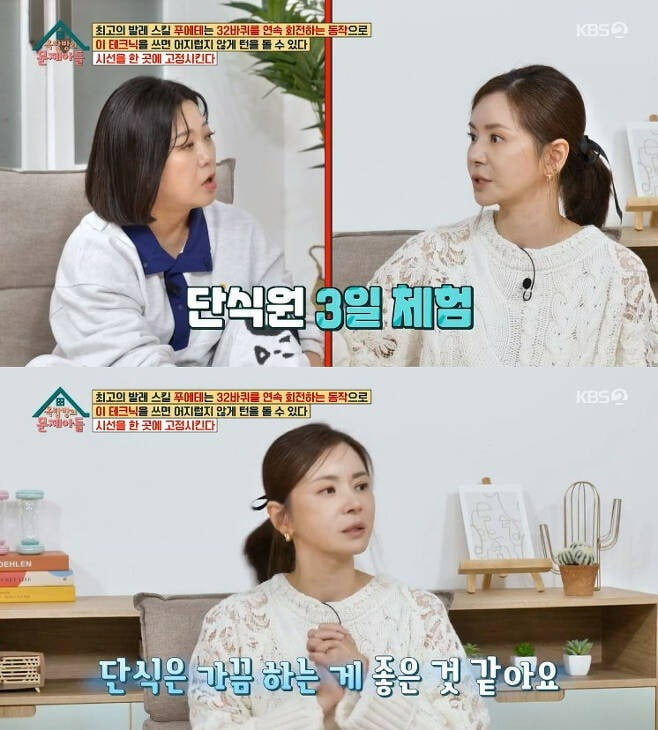 He added, "As you get older, your eyes also get blurry. That's why I like to put on makeup to make my eyes look puffy. And no matter how cold it is, I don't turn on the heater for my skin. Even if it's cold, I have to endure it. What can I do to become pretty?"
Jang Seo-hee revealed that she once went to a hunger strike center. He said, "I like watching TV and imitating myself. I went to a fasting center on 'My Little Old Boy' and it seemed to be okay. I stayed in a fasting center for 3 days with my close friend. There, I only drink water and salt. The first day is easy, but the hardest part is. It's the evening of the second day. They say to eat white porridge on the third day. But I think it's good to fast sometimes once a year. The food we eat is too spicy. I ate white porridge and it felt different. It's a great way to lose weight. "I don't know, but I feel like I'm getting healthier," he said.
Taeyuna, Ten Asia Reporter youyou@tenasia.co.kr