TV
Shim Eun-jin, the woman who crossed the Korean Strait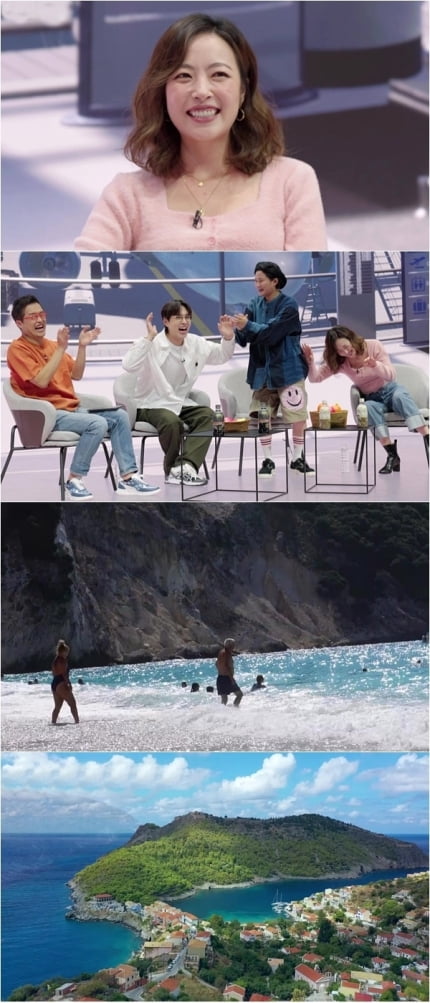 Actress Shim Eun-jin, a former member of the first-generation girl group Baby Vox, who appeared in 'I'll Go Again', testifies to the 'latte-era entertainment class' where she crossed the Korean Strait by swimming.
The 82nd episode of Channel S's 'Might I Go Again', which will be aired on November 2, has the theme of ranking 'Best 3 Best Resorts in the Mediterranean', and actor Shim Eun-jin will appear as an online travel companion along with travel partners Kim Shin-young, Lee Seok-hoon, and Choi Tae-seong.
In a recent recording, Shim Eun-jin drew attention by expressing her expectations for a trip to the Mediterranean by saying, "When I go to a resort, the first thing I do is swimming." Shim Eun-jin then revealed, "I once crossed the Korea Strait," making everyone's ears perk up.
Shim Eun-jin, who was a member of the 'first generation girl group' Baby Vox, appeared on an entertainment show with the Baby Vox members in 2000 and attracted a lot of attention by successfully crossing the Korean Strait with the late 'swimming legend' Jo Oh-ryeon. On this day, Shim Eun-jin is said to have made the scene a sea of laughter by summoning not only the unique class of 'Traversing the Korean Strait' but also a series of memorable entertainment shows from the past.
Lee Seok-hoon responded, "He is truly the best celebrity of his time. He raised his thumb and expressed his respect for Shim Eun-jin, saying, "You are a true senior." In addition, Kim Shin-young said, "In the past, the entertainment show 'X-Men' was recorded for a whopping 16 hours," vividly depicting the intense (?) entertainment scene at that time. Rumor has it that he once again devastated the studio by testifying.
Meanwhile, on this day, the Mediterranean online trip will depart for Greece, Egypt, and Cyprus under the themes of 'Emerald Cave Lake Greece', 'Kings' Resort Egypt', and 'Cyprus, the island loved by Aphrodite'. In particular, the sea-loving Shim Eun-jin's trip to the island nation of Cyprus, which she said was "this is my first time hearing about it," will be revealed to delight viewers.
In addition, it is said that the 'Three Greats of the Mediterranean', including 'Kefalonia', which is called the hidden gem of Greece, and 'Alexandria', which is nicknamed the pearl of the Mediterranean in Egypt, will captivate home theaters beyond the LAN cable, so look forward to this week's broadcast of 'I Might Go Again'. is heightened to the highest level.
'Best 3 Mediterranean Resorts' on 'Dasigajido' will be broadcast at 9:20 pm on the 2nd. Channel S can be viewed on number 1 on SK Broadband Btv, number 70 on KT Genie TV, and number 61 on LG U+TV.
Ryu Yae-ji, Ten Asia Reporter ryuperstar@tenasia.co.kr