TV
Netflix's 'Sweet Home' Season 2 to be released on December 1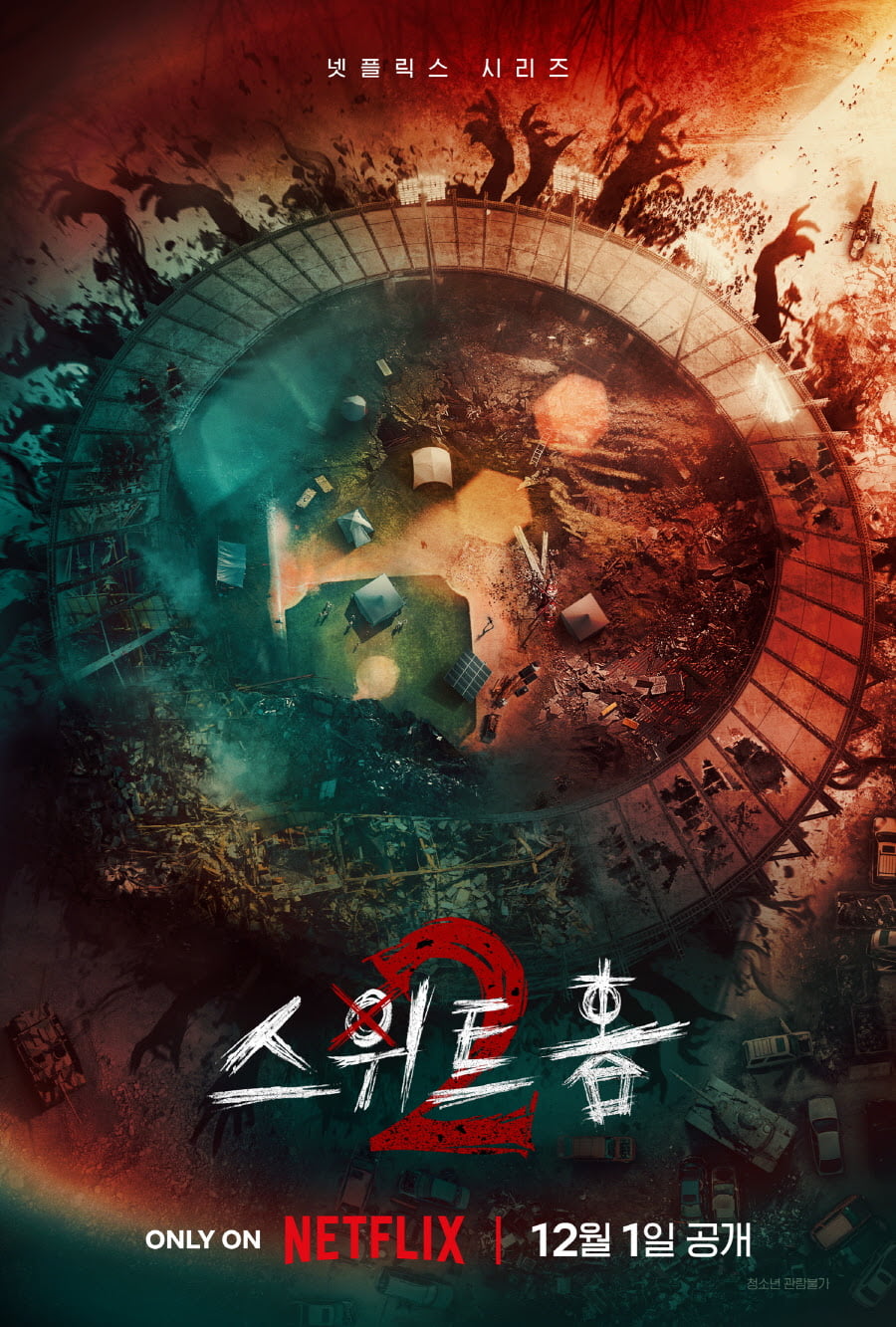 Season 2 of the Netflix series 'Sweet Home' will be released on December 1.
'Sweet Home' Season 2 is a world where desire becomes a monster, Hyun-soo and the survivors of Green Home fight each other to survive in a new home after leaving Green Home, the appearance of another being, and unknown mysterious phenomena. A story depicting new desires, events, and struggles.
The launch poster shows a destroyed baseball stadium outside of Green Home, which was the setting of Season 1. The residents who had to fight to the death with the monster can no longer survive in their green home and come out into the world. Although we live as a community in a destroyed stadium, we cannot feel safe. Those who must fight both external monsters and internal desires.
The trailer begins with Cha Hyun-soo (Song Kang) trapped behind bars and dragged somewhere. Hyun-soo seems to have made up his mind and asks the other person who has been waiting for him what he should do. Attention is being paid to what kind of key Hyeonsu, who is called 'MH-5' or 'the savior who will end all of this', will hold, hinting at a worldview in which the survivors who are confused by the unending monster transformation and monsters running rampant in groups have become even bigger.
Director Lee Eung-bok received advice from writer Kim Kan-bi and discussed in depth the original work's hidden settings and expanded worldview. He said, "It is a full-fledged apocalyptic film. If Season 1 dealt with claustrophobia in the limited space of Green Home, Season 2 takes place in the open space and a large number of new characters and monsters appear."
He said.
Actor Lee Jin-wook said, "It expresses a worldview that deviates from the original work. As the worldview expands, there are many things to think about," and actor Lee Si-young said, "As you come out of the green home, a huge world opens up. All the characters will experience big changes. "It will happen," he said.
Reporter Ha-neul Lee, Ten Asia greenworld@tenasia.co.kr