TV
Drama 'Vigilante', 4-color poster of 4 people from Nam Joo-hyuk to Kim So-jin released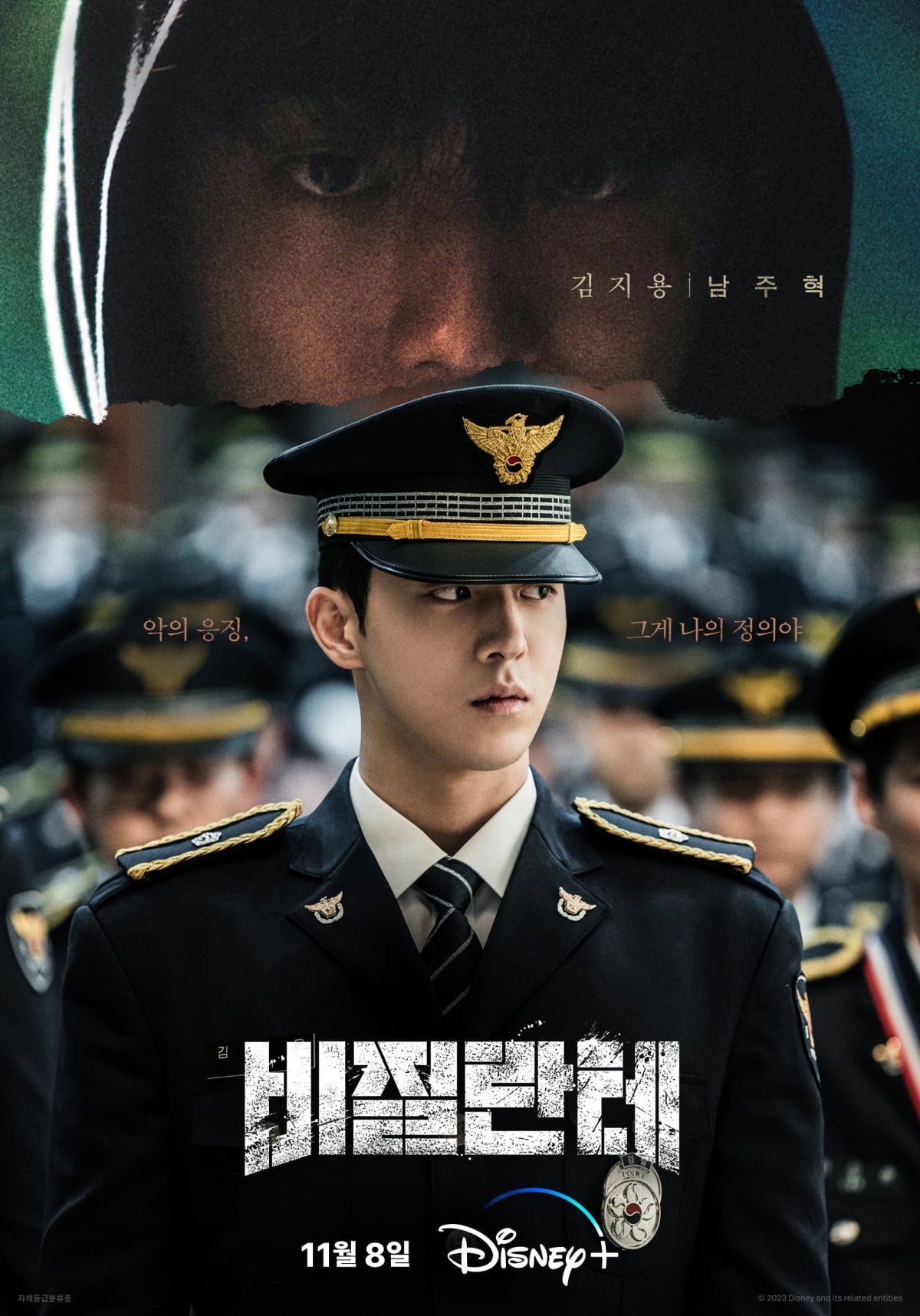 Disney+'s original series 'Vigilante' (directed by Choi Jeong-yeol) released character posters containing the intense energy of Nam Joo-hyuk, Yoo Ji-tae, Lee Jun-hyuk, and Kim So-jin.
'Vigilante' is an action thriller about Kim Ji-yong, who is a model police student who protects the law during the day, but who lives as a vigilante who personally judges criminals who have escaped the law at night, and the people surrounding him with different goals who fiercely fight against each other.
The poster catches the eye with the combination of four characters in four colors and close-up images that capture the gaze of each person doggedly pursuing their goals. Kim Ji-yong (Nam Joo-hyuk), a model police academy student, is shown neatly wearing a police uniform and staring somewhere with shaking eyes. The combination of his cold eyes as a Vigilante raises expectations for Nam Joo-hyuk's performance, which will portray the two-faced image of Kim Ji-yong, who is different from day to night. The copy, "Punishment for evil, that is my justice," gives us a glimpse of his determination to judge criminals with his own justice.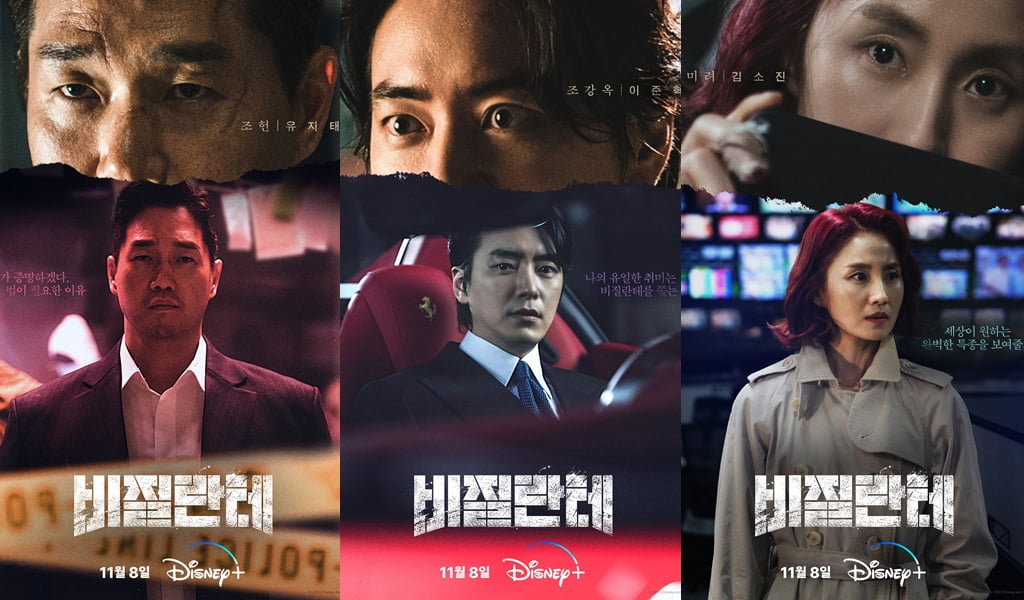 Jo Heon (Yoo Ji-tae), the head of the metropolitan investigation team chasing him, watches Vigilante's crime scene with sharp eyes and his merciless gaze towards the villains is overwhelming. Jo Heon, the head of the investigation team played by Yoo Ji-tae, shows a high level of synchronization with the original character, with scars on his face and rough skin makeup. The copy, "I will prove it. Why the law is necessary," makes you feel the strong conviction of Jo Heon, a police officer who pursues justice in a different way from Vigilante.
Jo Kang-ok (Lee Jun-hyuk), a second-generation chaebol who follows Vigilante, looks calm sitting in a luxury sports car, but his crazy eyes towards Vigilante raise curiosity about the unrivaled character. The copy, "My only hobby is chasing Vigilante," raises expectations about what kind of chemistry Jo Kang-ok, who claims to be a big fan of Vigilante, will create with Vigilante.
Broadcast reporter Choi Mi-ryeo (Kim So-jin), who covers Vigilante, attracts attention with her eyes as intense as her dyed red hair and her obsession with scooping up the camera at any moment. The copy, "I'll show you the perfect scoop that the world wants," adds to the curiosity about the events he will cover in the future, having announced the existence of Vigilante to the world.
Disney+'s original series 'Vigilante' will be released on November 8 and can be seen every Wednesday.
Reporter Ha-neul Lee, Ten Asia greenworld@tenasia.co.kr