TV
Park Eun-bin, drama 'Diva of the Deserted Island', escaped from the deserted island after 15 years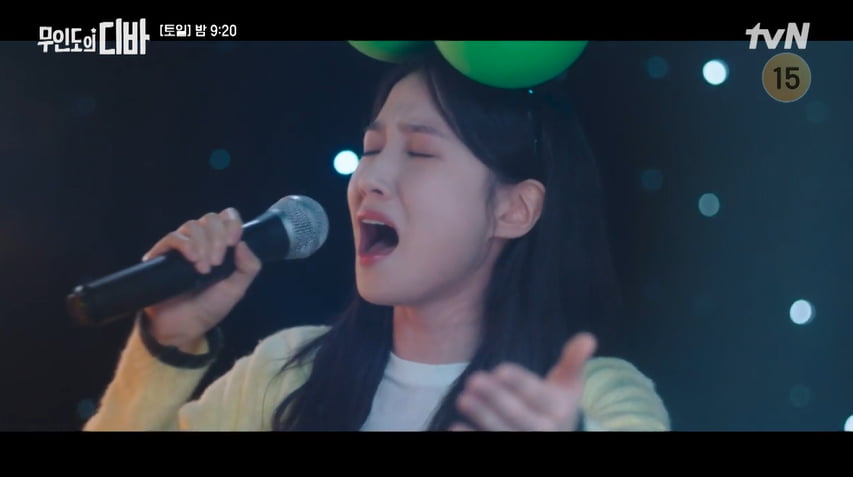 In 'Diva of the Desert Island', actress Park Eun-bin sang backstage in place of her idol, Kim Hyo-jin.
In episode 2 of the tvN Saturday/Sunday drama 'Diva of the Deserted Island', which aired on the 29th, Seo Mok-ha (played by Park Eun-bin) was depicted escaping a deserted island after 15 years.
On this day, Seo Mok-ha came out of the uninhabited island for the first time in 15 years with the help of Kang Bo-geol (Chae Jong-hyeop) and Kang Woo-hak (Cha Hak-yeon). Two people who went to an uninhabited island for volunteer work flew a drone and discovered Seo Mok-ha. After confirming the existence of the person reading the book, he showed disbelief and said, "It's not a dream. It's not in vain, he's a person. Thank you. For finding me."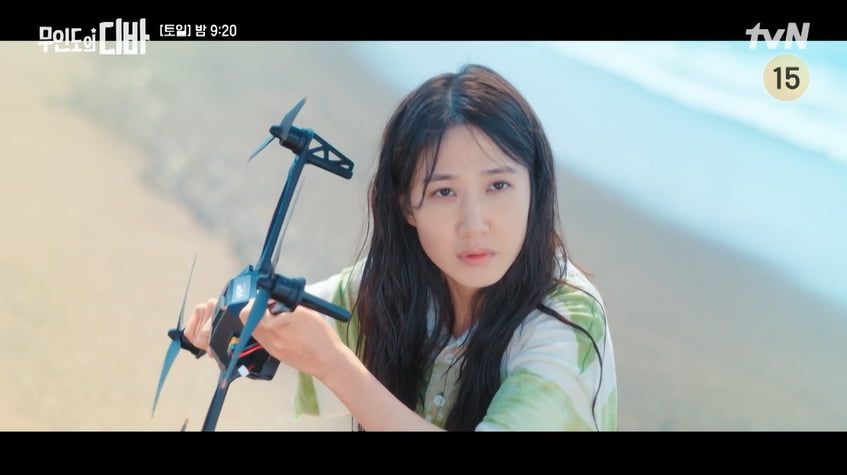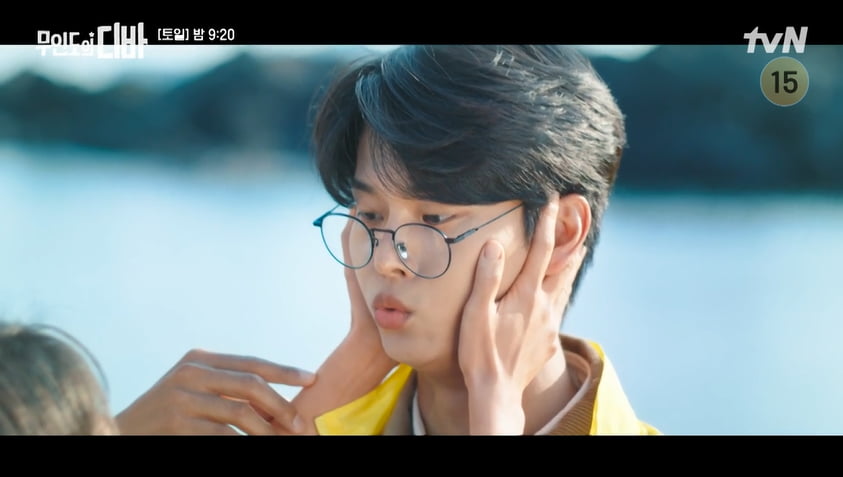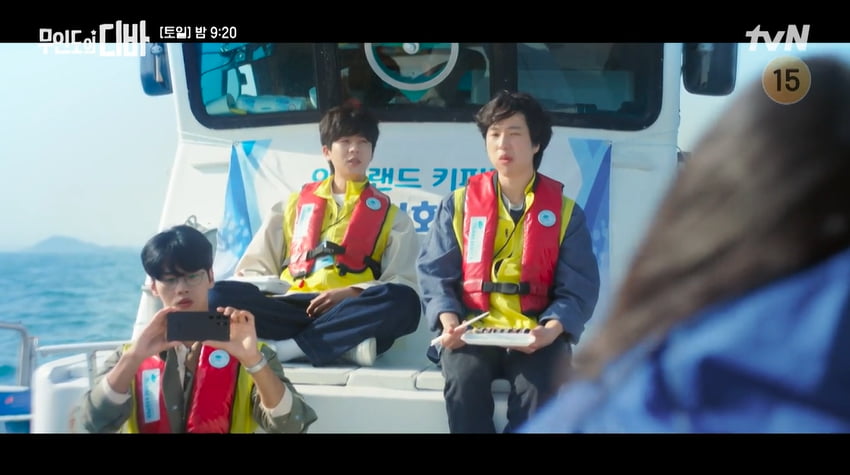 The story of Seo Mok-ha, who escaped from an uninhabited island, became known through the media. He could not hide his amazement at seeing the world change from the one he knew. He looked at his smartphone and said, "Is there a TV coming out? I don't know, even if I look at it."
Kang Woo-hak asked about the story of Seo Mok-ha, who was trapped on an uninhabited island, and decided to find her hometown, Chunsam Island, together. The reason Seo Mok-ha was trapped on a deserted island was because he ran away from home without his father's knowledge in order to see singer Yun Ran-ju (played by Kim Hyo-jin). When Seo Mok-ha arrived at Chunsam Island, the hometown people were not pleased. The reason was because he took over the raw fish restaurant run by Seo Jeong-ho (Lee Yu-jun). Due to the issue of ownership of the store, people in his hometown claimed, "If five years have passed since he disappeared, he is legally dead. We are the owners of this store."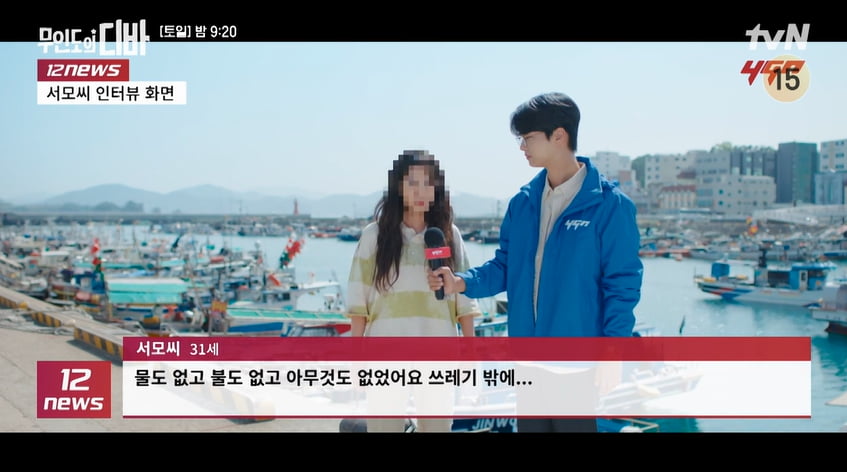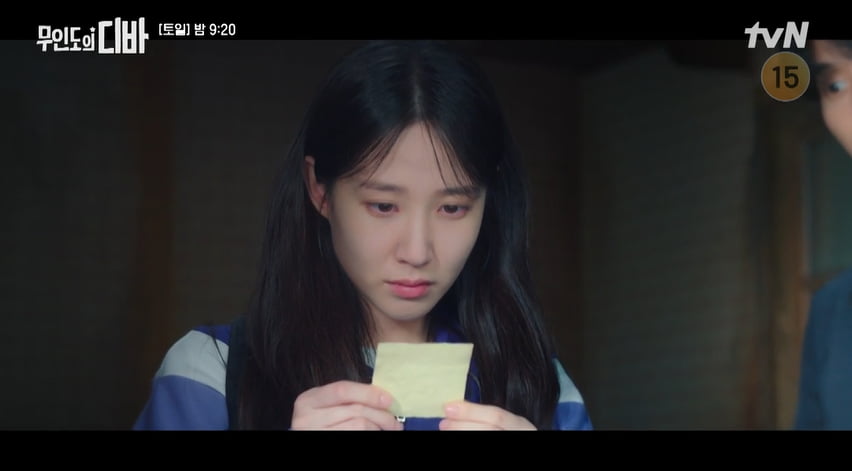 Seo Mok-ha wanted to hear news from Jeong Ki-ho (Moon Woo-jin). I was disappointed by the cold response of the villagers. 15 years ago, Jeong Ki-ho, who helped Seo Mok-ha, also reported his father for domestic violence and ran away from home. However, Seo Mok-ha did not give up hope and went to visit the abandoned house. Seo Mok-ha, who found a note left by Jeong Ki-ho in the house, said, "He is alive. I too have been without news for 15 years. Ki-ho is also alive."
Kang Woo-hak, who saw Seo Mok-ha wandering around looking for traces of Jeong Ki-ho, asked, "If it weren't for that friend. I might not have suffered 15 years on a deserted island." Seo Mok-ha said, "If it wasn't for Ki-ho, I would have died 15 years ago. I would have just run away." "No, we were running away to survive at that time," he said firmly. After escaping from the uninhabited island, Seo Mok-ha, who had nowhere else to go, ended up staying together in Kang Woo-hak's rooftop room. In addition, Kang Woo-hak made Seo Mok-ha, whom he called 'uncle', to speak informally to him, saying that they were the same age. Feeling a strange attraction, Seo Mok-ha muttered, "It's been 15 years, so it's hard to see, but we're similar in age, personality, and feeling."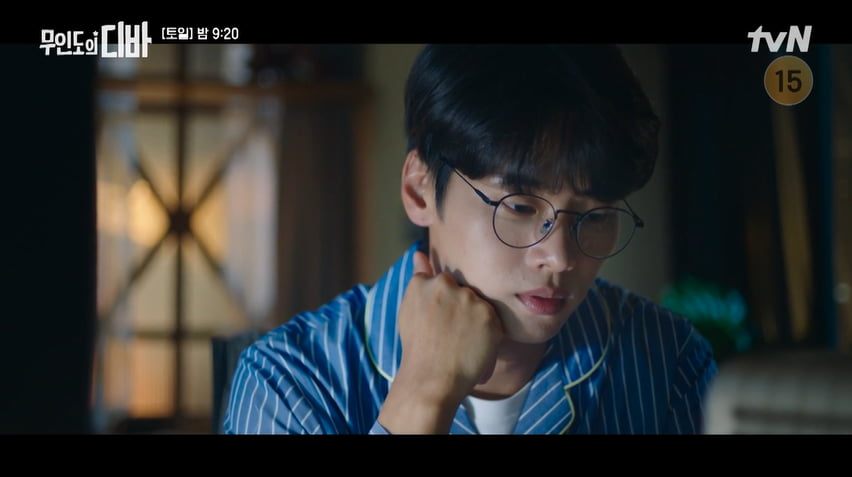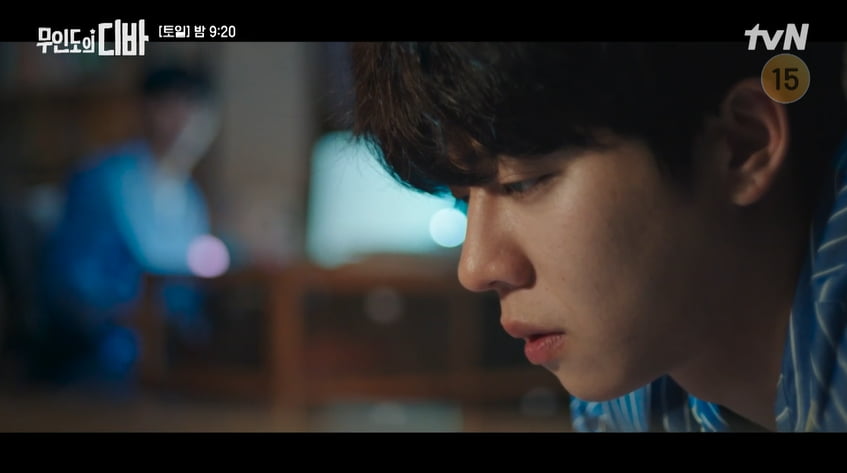 Kang Woo-hak guesses that he might be Jeong Ki-ho. Kang Woo-hak explained to Kang Bo-geol, "Seo Mok-ha says that, we are the same age and have the same personality." He added, "I don't recognize Seo Mok-ha. Why? Because I lost my memory. I don't have any memories from before high school. I got a head injury." To this, Kang Bo-geol responded, "Don't have anything to do with my brother, Seo Mok-ha. I got even weirder after meeting that friend."
Meanwhile, Seo Mok-ha expressed his intention to go to an event featuring singer Yun Ran-ju, whom he had admired for a long time. Kang Woo-hak, who saw Seo Mok-ha like that, said, "I'll be disappointed if you leave. These days, Yun Ran-ju isn't the same as before," but he couldn't break Seo Mok-ha's will. Yun Ran-ju, who became a retired singer, even drank alcohol to ruin the stage.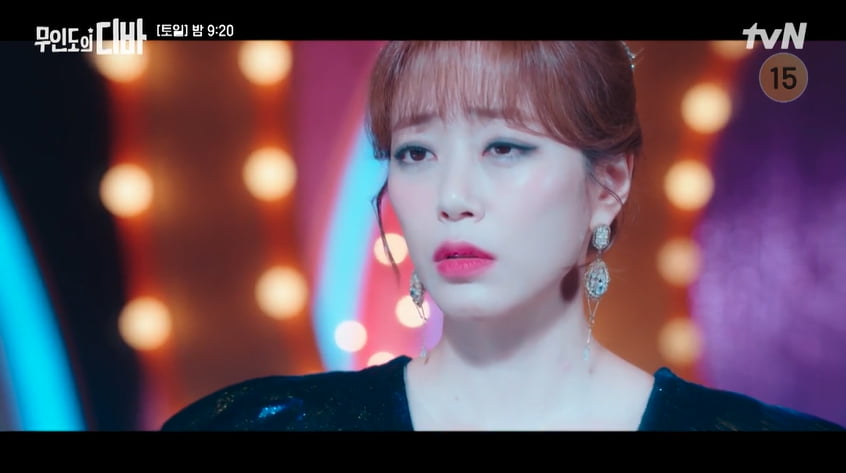 In the end, the manager tried to find someone to replace Yun Lan-ju, and Seo Mok-ha sang backstage, revealing that he was his fan. The audience gave enthusiastic support, and Seo Woo-hak felt a strange feeling. Seo Mok-ha said, "This moment gave meaning to my 15 meaningless years." Kang Woo-hak continued to doubt, saying, "Is it a coincidence that I am the same age as Jeong Ki-ho? Is it also a coincidence that I discovered Seo Mok-ha?"
Reporter Ha-neul Lee, Ten Asia greenworld@tenasia.co.kr