TV
Jo In-seong: "The production team comes out!" explosion of anger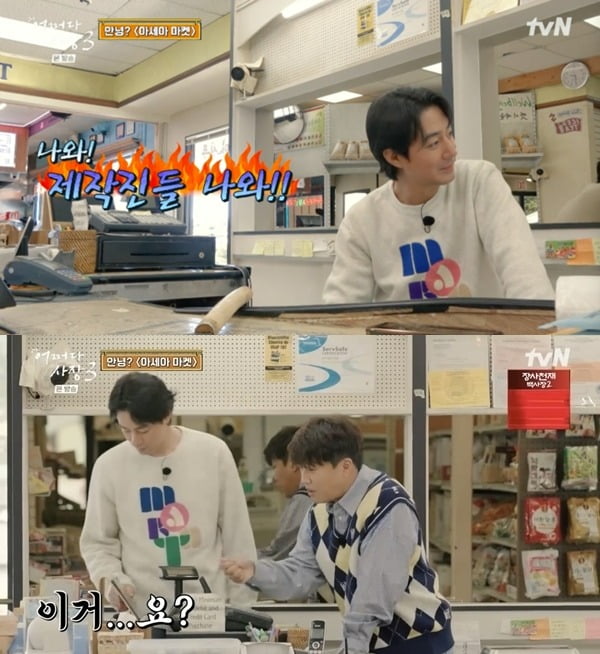 Actors Jo In-seong and Han Hyo-joo showed off their chemistry as a couple in Disney+'s 'Moving'.
In the tvN entertainment show 'How Happened to Be the Boss 3', which first aired on the 26th, 'CEOs' Cha Tae-hyun and Jo In-seong, 'Albaz' Han Hyo-joo, Lim Joo-hwan, and Yoon Kyung-ho, who entered the Korean supermarket 'Asema Market' located in Monterey, USA, are preparing for their first business. A spiral shape was drawn.
On this day, Cha Tae-hyun and Jo In-seong arrived first at Asia Market, where they will run the mart for 10 days. The two expressed their dismay at the large scale, non-modern atmosphere, and the addition of kimbap sales at the counter, unlike in previous seasons.
Jo In-seong was also surprised to see a huge amount of kimbap ingredients in the two kitchens. There were no barcode readers for calculations, so you had to manually add price tags and calculate. Jo In-seong said, "What does this mean in the 21st century? He started searching the counter, saying, "I brought it all the way to America," and when he suddenly found a scythe, he exploded with anger, saying, "Come out, production crew, come out!"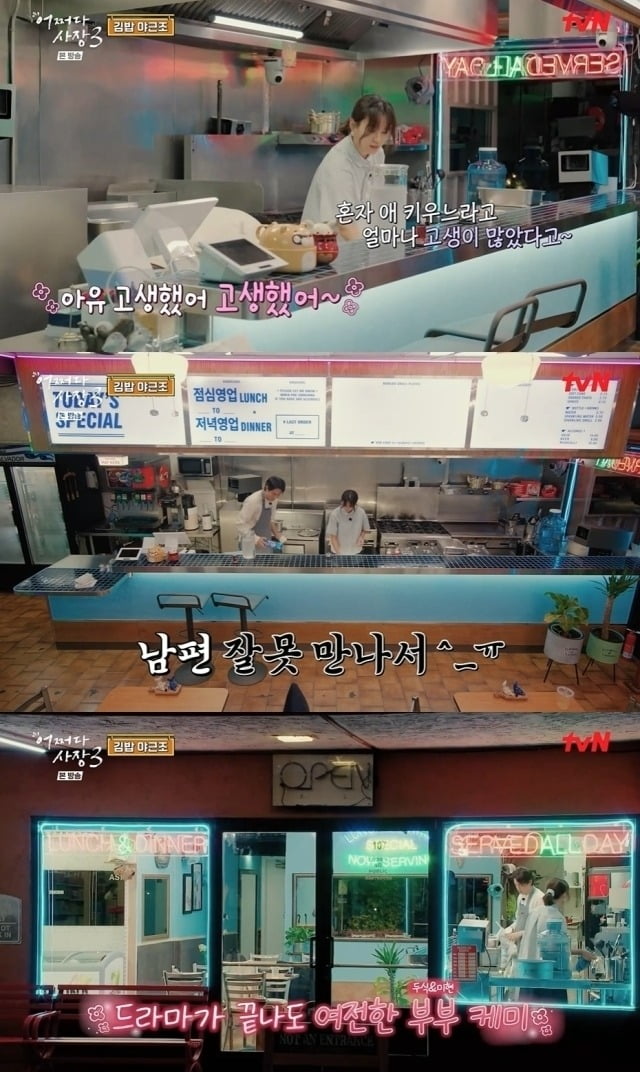 Afterwards, Han Hyo-joo, Lim Joo-hwan, and Yoon Kyeong-ho, all experienced employees of 'Somehow the President', were hired as part-time workers. Han Hyo-joo complained, "How can you invite someone here?" and Cha Tae-hyun said, "You can think of the people who are here now as not being able to go. No one can leave," and forcibly hired them as full-time employees.
'Sajangz' and 'Albaz' bought water, shopped for dinner at the mart, and returned to the Asia Market to prepare ingredients for 300 rows of kimbap to be sold the next day. I also made and sampled snow crab ramen and dried pollack hangover soup in advance.
Jo In-seong thought of 'Moving' while cleaning up with Han Hyo-joo. Han Hyo-joo played the role of Jo In-seong's wife and the owner of a pork cutlet restaurant. Jo In-seong said, "I was working in the kitchen for a moment over there earlier, and I got the feeling that you felt like this in the kitchen."
Han Hyo-joo said, "I fried a lot of pork cutlets," and "I had a hard time raising a child alone." In response, Jo In-seong said, "I worked hard, I worked hard. I met the wrong husband," creating a warm feeling.
Taeyuna, Ten Asia Reporter youyou@tenasia.co.kr