TV
Dae-ho Kim's 'No free declaration' Was it because of the woman?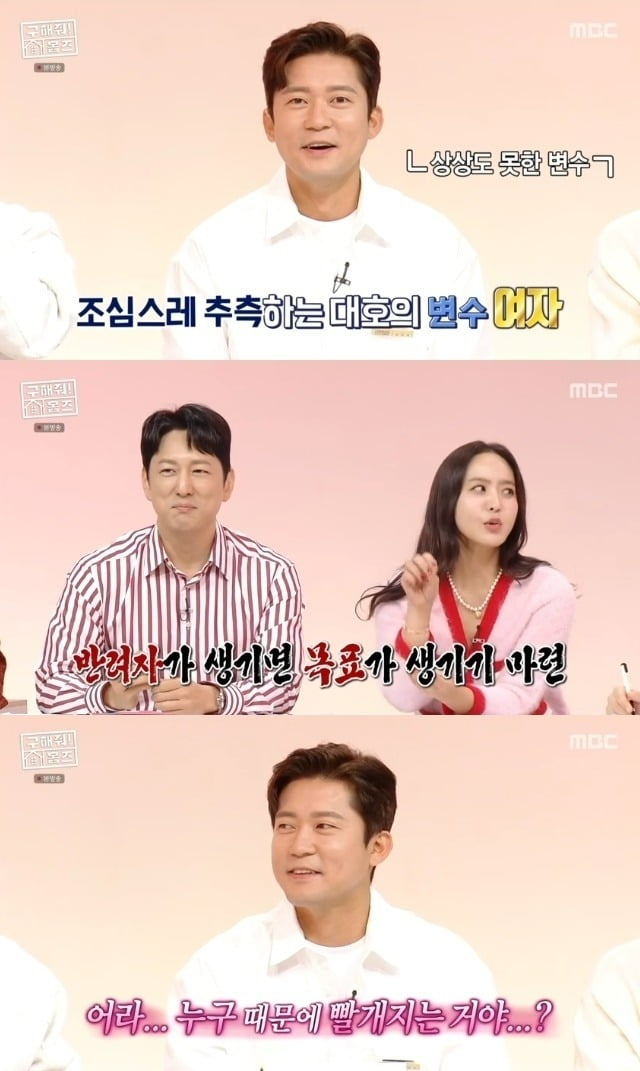 Park Ji-yoon predicted Kim Dae-ho's free declaration.
MBC's entertainment show 'Save Me!' aired on the 26th. In 'Homes', Team Bok's 'Desire House' won by being chosen by the client's family.
On this day's broadcast, a son-in-law who decided to join his father-in-law and mother-in-law appeared as a client. The client, a newlywed for nine months who got married in his early 20s, said that he decided to move in with his in-laws after seeing that his wife, who had separated from his parents at an early age, and his father-in-law and mother-in-law missed each other. The desired area was Yongin-si or Gwangju-si, Gyeonggi-do, within a 90-minute drive from Seocho, where the workplace is located. Also, I wanted a single-family home with a yard.
From the Bok team, announcer-turned-broadcasters Han Seok-jun and Park Ji-yoon appeared. The two boasted of a strange relationship. Han Seok-jun is the senior at KBS as a jockey, but Park Ji-yoon is the senior at the free. In response, Kim Dae-ho said, "When I see you two, I don't want to leave," and Han Seok-jun said, "If you think that way and write your resignation late, this is what happens."
Park Ji-yoon also asked, "Do you think he will be there forever?" and "I think the variable for Mr. Dae-ho is the woman. It will change when he has a lifelong partner. He is so free and stable now that he has no greed as an office worker. When he has a partner, he becomes greedy. "From then on, my mind will become uncontrollably anxious," he predicted. Kim Dae-ho's face turned red as if he was embarrassed, and he avoided answering by saying, "I'm in menopause."
The first property the two introduced was 'The Yard is Carrying Love' in Neungpyeong-dong, Gwangju. This is a newly built townhouse completed in 2020, and it took about 70 minutes to get to Seocho, where the client works. It is a place with a bunker parking lot and a lawn yard, and the ground floor space containing the yard is also filled with light. If you go up the stairs to the first floor, another 'L' shaped garden appears, and there are spacious rooms on each floor.
The second property for sale was the 'Desire House' located in Shinhyeon-dong, Gwangju. It takes about an hour to drive to the client's workplace and is located near Bundang, so various living infrastructure is guaranteed. A single-family home with a stylish exterior attracted attention because it used city gas, and the highly usable lawn yard even had a deck. There was a beautiful courtyard in the public living room on the first floor, and the living room and kitchen were separated by a skip floor structure. There were rooms on the second and third floors that were highly useful.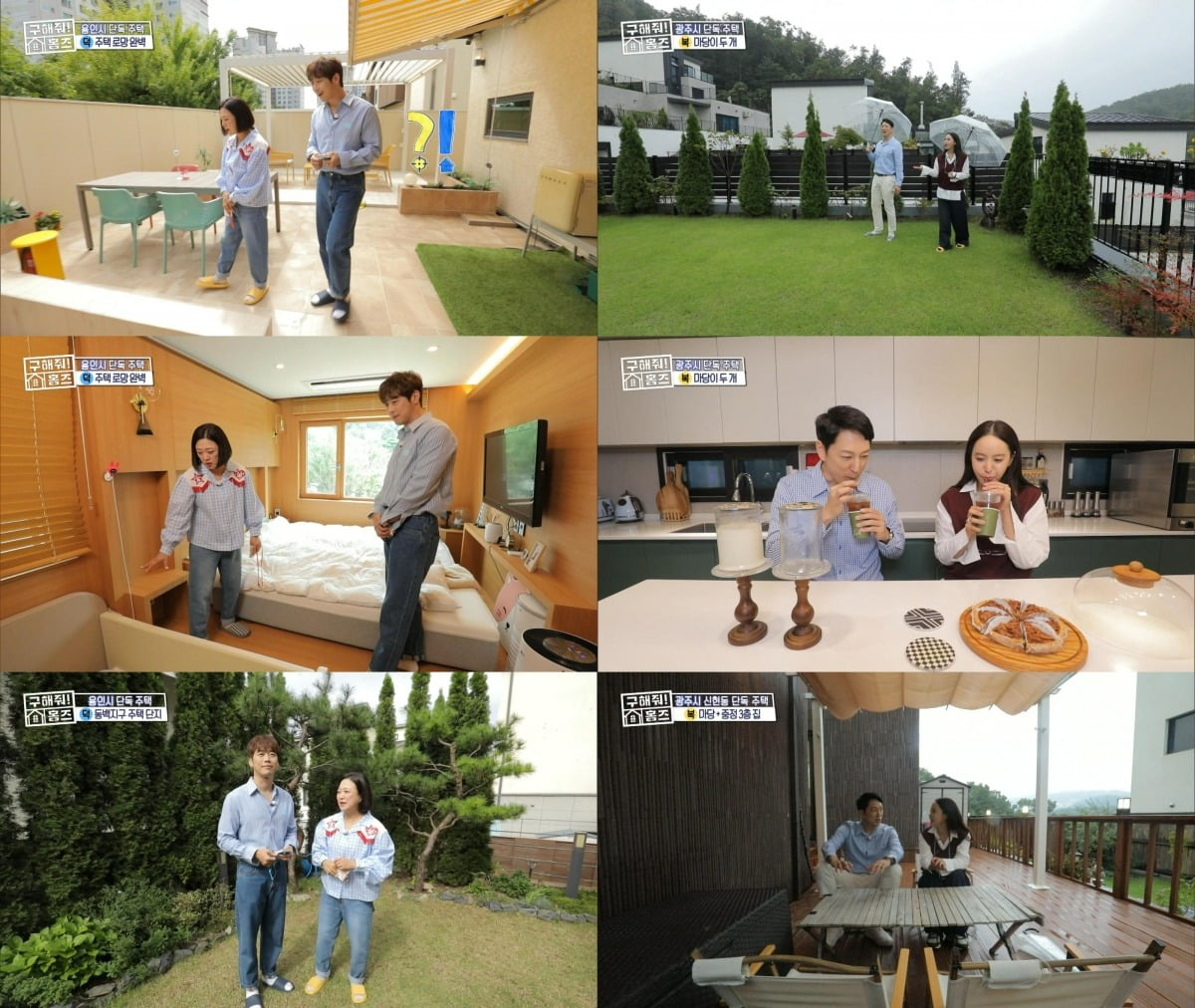 In Team Deok, actors Kim Jae-won and Kim Sook appeared. The first property for sale was 'Yelomance House' in Gongse-dong, Giheung-gu, Yongin-si. It is a neighborhood adjacent to Dongtan New Town, and it took 1 hour and 5 minutes by car to get to the client's workplace. The townhouse completed in 2021 was for sale, and there was Giheung Lake Park nearby. The interior was flawless with clean white accents and yellow accents, and there was even a man cave in the private yard.
The second property for sale was 'The yard is no joke!' located in the Jungdong Dongbaek district, Giheung-gu, Yongin-si. It was for sale in a subway area with Everline Chodang Station within walking distance, and was well-equipped with living infrastructure such as a university hospital and a large supermarket nearby. The spacious bunker parking lot was connected to the entrance, and the multi-room on the ground floor could be used in various ways. When you go up to the first floor, you will see a large lawn yard, surrounded by rocket trees, providing privacy. There were spacious rooms on both the first and second floors, and the high ceiling room on the second floor had a mini attic, which caught the eye.
The Bok team selected 'Desire House', which allows perfect separation of generations, as the final sale, and the Deok team selected 'Yelomance House' with a sensuous interior as the final sale. The client's family chose Team Bok's 'Desire House' and said they liked the clear separation of households between floors and the fact that it had city gas. With this, the Bok team recorded 77 wins.
Next week's 'Save Me! 'Holmes' airs on Thursdays at 10 p.m.
Taeyuna, Ten Asia Reporter youyou@tenasia.co.kr