TV
Jeong Sang-hoon "Cha In-pyo, who was not very humble, is catching up a lot now."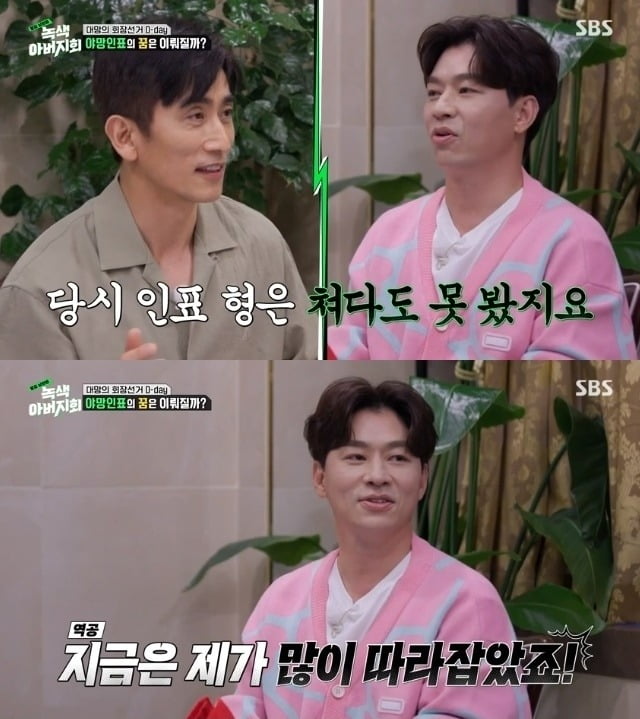 'Gangnam building owner' Jeong Sang-hoon revealed his relationship with Cha In-pyo.
In the first episode of the SBS entertainment show 'Husbands Next Door - Green Fathers Association' (hereinafter referred to as 'Green Fathers Association'), which first aired on the 25th, Cha In-pyo, Jeong Sang-hoon, Ryu Soo-young, and Jay Writer were shown trying to elect the president.
'Green Fathers' Association' is an eco-friendly variety program in which four representative fathers in the entertainment industry struggle to protect the planet their children will live on.
On the day of the presidential election, Jeong Sang-hoon, who met Cha In-pyo, said, "I have a lot of ties with my brother. We met while filming the 2004 movie 'The Goal is the Port.'" In response, Cha In-pyo said, "I played the role of the boss, and you played the role of a low-ranking octopus who wanted to join the organization but couldn't." He joked, "It didn't make sense to be embarrassed like this. Back then, you couldn't even see me while filming the movie."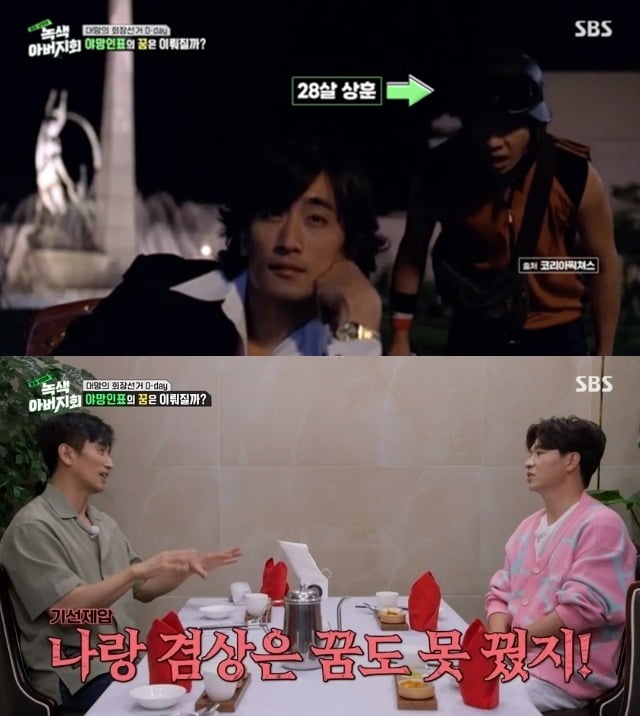 In response, Jeong Sang-hoon said, "Because In-pyo was god-level," but added, "I've followed him a lot now." Cha In-pyo also showed his disapproval by saying, "When you were on SNL's Giga Genie, you played with me. You even messed with my family. That's why I took off my wig and spoke with a straight face."
On this day, when Jeong Sang-hoon spoke of his pledge to be elected president, Cha In-pyo checked him by saying, "Are you saying you want to step on me?" At the same time, he boasted that he had been appointed as a public relations ambassador for the Ban Ki-moon Foundation and the Stanford University Climate Forum, saying, "Public trust cannot be ignored." After urging him to voluntarily resign, Cha In-pyo was ultimately elected as the single candidate.
Jeong Sang-hoon married a non-celebrity 10 years younger than him in 2012 and has three sons. He recently attracted attention when it was revealed that he had signed a contract for 7.4 billion won for a building with one basement level and three above-ground floors located in Yeoksam-dong under the name of Hangyeol Entertainment, of which he is the CEO.
Taeyuna, Ten Asia Reporter youyou@tenasia.co.kr