TV
Jaebeom Lim "I said yes as soon as I was invited to 'Singer Gain 3', it appealed to me more than other auditions."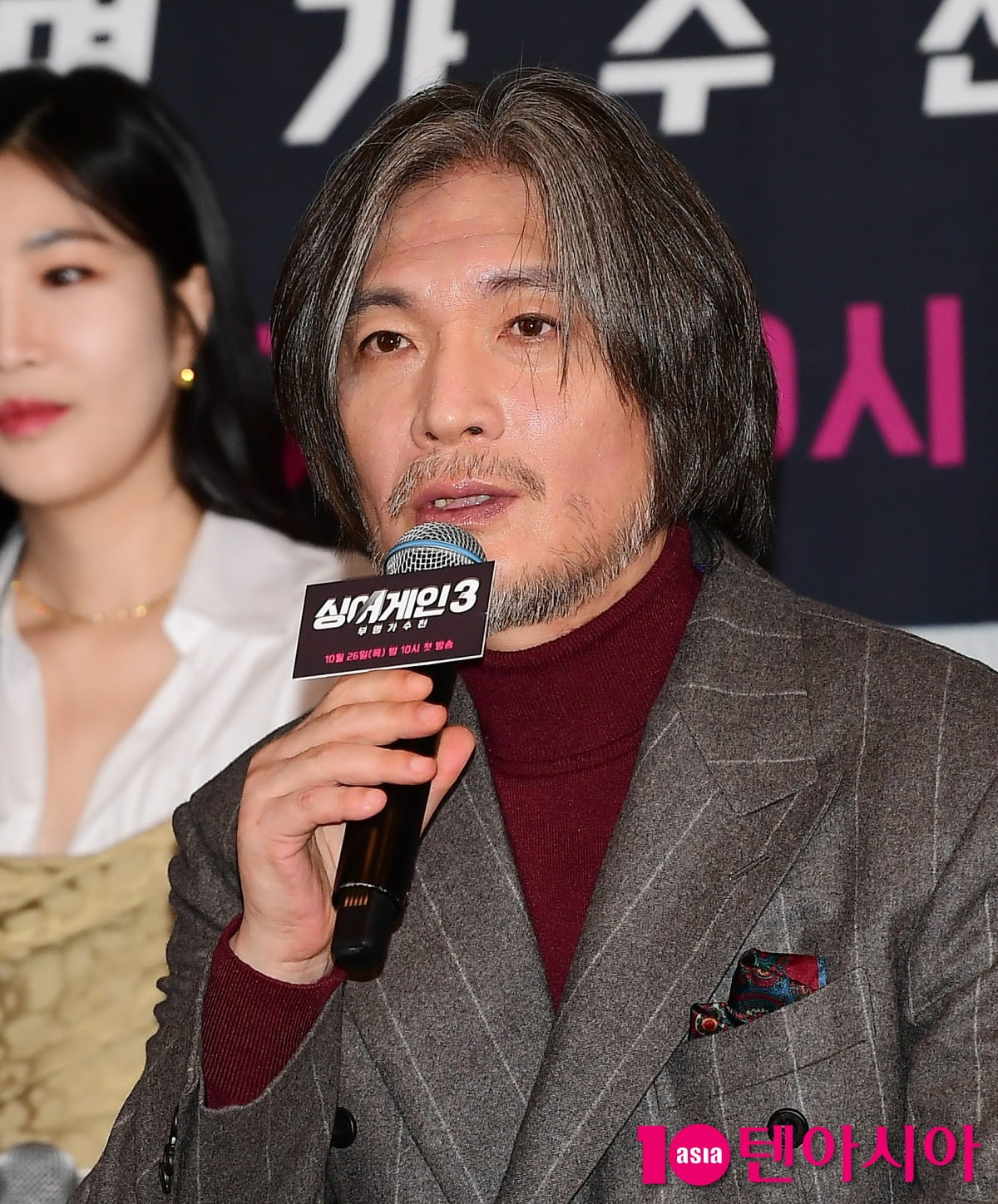 Singer Lim Jae-beom expressed his feelings about joining 'Singer Gain 3' as a judge.
On the 26th, a production presentation for JTBC's new entertainment show 'Singer Gain Season 3 - Unknown Singer' was held at DMC Tower in Sangam-dong, Seoul. CP Yoon Hyun-jun, PD Shim Woo-jin, Lee Seung-gi, Yoon Jong-shin, Lim Jae-beom, Baek Ji-young, Kim Eana, Kyuhyun, Lee Hae-ri, Sunmi, and Code Kunst attended the event.
'Singer Gain 3' is a new concept reboot audition program that gives singers who are desperate for the stage one more chance to stand in front of the public again.
In 'Singer Gain 3', Yoon Jong-shin, Lim Jae-beom, Baek Ji-young, and Code Kunst joined as new judges. Code Kunst said, "What's different from the audition programs we've done so far is that it's like radio. Stories are told through songs, and you listen to the music with your heart rather than your ears. I hope that the participants' feelings are well conveyed by listening as humbly as possible.
Regarding recruiting Jaebeom Lim, CP Hyunjun Yoon expressed his gratitude, saying, "I contacted him, and I was unexpectedly lucky when he said he would do it, so I was very happy. I felt like I had won a fortune. All I can say is that I am so grateful. When we recorded him, he turned out to be a 'judging prodigy.'" expressed.
When asked why he decided to appear on 'Singer Gain', Jaebeom Lim said, "I was more attracted to 'Singer Gain' than other auditions. I watched all seasons without missing a single one. Many of my favorite juniors also appeared, so it caught my eye even more. The casting call came. So I said I would do it right away without hesitation."
'Singer Gain 3' will premiere at 10 PM on the 26th.
Taeyuna, Ten Asia Reporter youyou@tenasia.co.kr