TV
Jessie quits smoking: "I will unconditionally marry the next person I meet"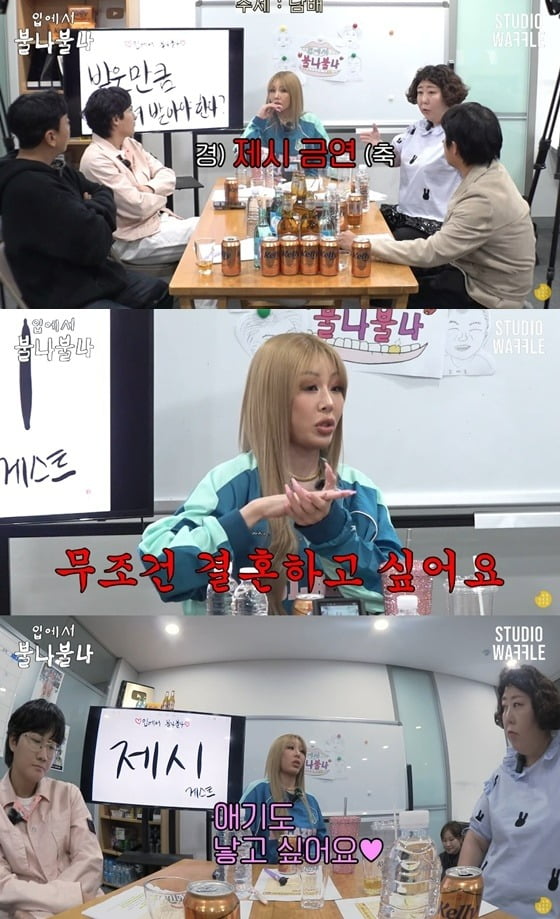 Singer Jessie revealed her hopes for marriage and childbirth.
On the 24th, on the YouTube channel 'Studio Waffle', there was an article titled 'True love for Jessie, who chews a lot of gum?! It was posted in a video titled 'It's Burning in My Mouth EP.8'.
On this day, Jessie said that she likes bad men as her ideal type and said, "A bad man is not an ignorant man. "A man who can lead me, develop me, and help me." He said, "I definitely want to marry the next person I meet. "I seriously want to get married and have children," he said.
Jesse was said to be the worst man because he had "dirt on his fingernails." He also expressed his firm preference, saying, "Men should not have hair removed," and "They should have armpit hair, and everything."
Jessie said she really wanted to have a child and was considering freezing her eggs. "I'm old," he said. "I have to freeze my eggs now."
Jessie, who was a smoker, succeeded in quitting smoking apart from giving birth. "There was no special reason," she said. "Actually, it was bothersome to go out after the coronavirus broke out," he said, adding, "I can't even smell cigarettes anymore."
Taeyuna, Ten Asia Reporter youyou@tenasia.co.kr