TV
Jo In-seong's anger explodes, the production crew is summoned urgently during filming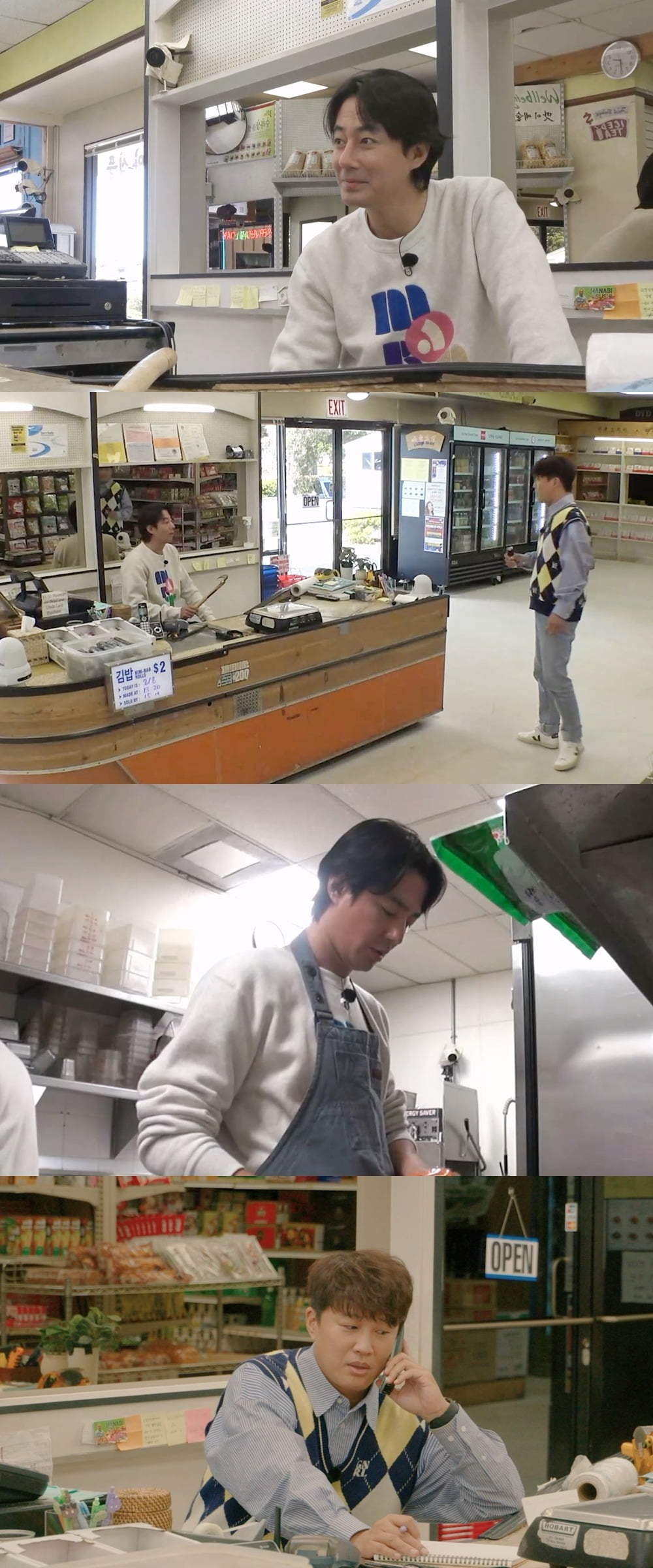 Jo In-seong, the 'Chief Inspector' who happened to become the owner of a Korean supermarket in the United States, expressed his anger.
tvN's entertainment show 'Sometimes the President 3', which will be aired for the first time on the 26th, released a still showing 'CEOs' Jo In-seong and Cha Tae-hyun inspecting the 'Asian Market' a day before the start of business on the 25th.
'CEOs' Cha Tae-hyun and Jo In-seong entered the 'Asia Market' while listening to the sound of seagulls reminiscent of the Busan sea. Although it is an unfamiliar land in the United States, the longing, nostalgia, and warm affection of Korean residents for their hometown remain intact throughout the 'Asia Market', from analog-style 'gungseok' Korean phrases to familiar Korean items.
In particular, the two people are looking around the market with eyes full of anticipation and consideration for the customers who will visit the market, raising expectations about what kind of valuable relationships the 'CEOs' will build with customers in the future, share life stories, and give warm smiles. .
Meanwhile, 'Chef Cho' Jo In-seong, who was looking for the kitchen, said, "Is there another kitchen?" and had an earthquake in his pupils when he saw the kitchen expanded into two and the mountain of kimbap ingredients piled up. The 'CEO', who also found a counter without a barcode reader, was speechless. While looking around the counter, Jo In-seong even found an unexpected 'scythe' and shouted, "Come out!" The production crew was summoned, saying, "Come out!"
In addition, it is said that 'Chef Jo' In-seong will face unpredictable difficulties on the way to the grocery store to test the menu with the members, and in the process of preparing the signature menu 'Snow Crab Ramen' and an ambitious new menu.
Accordingly, 'Cha President' Cha Tae-hyun asks the owner for help, but it is not easy. Curiosity is growing about what the new menu prepared by 'Chef Cho' will be and how 'President's', which was in crisis even before opening, will overcome these difficulties.
'Somehow I'm the Boss 3' will air every Thursday at 8:45 PM, starting on the 26th.
Taeyuna, Ten Asia Reporter youyou@tenasia.co.kr