TV
Seo Jang-hoon "I declined the offer to take a basketball class. I tried using a calculator, but it didn't work."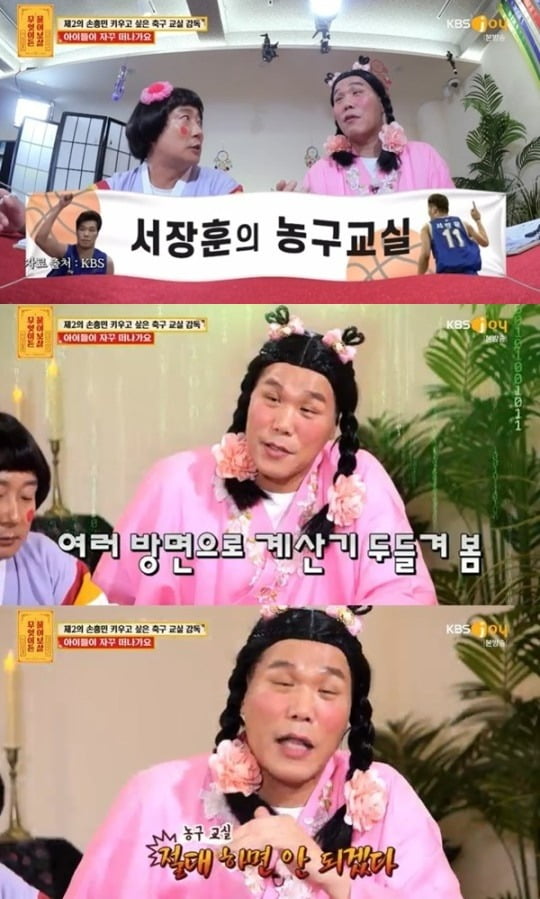 Seo Jang-hoon, the owner of a 70 billion won building, revealed why he did not take a basketball class even though he was offered it.
On the KBS JOY entertainment show 'Ask Anything' that aired on the 23rd, 40-year-old Go Min-nam, who runs a soccer class, appeared and expressed his concerns, saying, "I want to teach children well, but I get hurt a lot."
The soccer class coach, who wants to raise the next Son Heung-min, said, "The kids keep leaving." Because there is no distinction between elite students and hobby students, many students go to different places. However, the current soccer class had over 400 students and there were no financial problems.
In response, Seo Jang-hoon said, "He made such an offer to me after I retired. Just put your name on the basketball class and that's it. "If you do that, you'll earn as much as you did as a player," he recalled.
However, Seo Jang-hoon said, "I made various calculations, but I thought I should never do that. One of the reasons is that money is a later issue, and the expectations of the parents are very high, so it is too much for me to deal with both the children and their parents. "I thought about it for a moment and thought it was a daunting task," he explained.
Seo Jang-hoon said, "As fellow athletes, you are doing something desirable. Rather than simply becoming a soccer player, children learn character, consideration, and aversion through group activities. You are not just a football coach. "If you approach your children's lives with the mindset of taking responsibility for their future, things will go well," he advised.
Also, "If you want children to play for the national team or overseas leagues, invest in infrastructure. No matter how well you teach, it is of no use if the soccer field is a mess. If I go somewhere and it has grass and good showers, I'll go somewhere else, even if it's just me. "If you have a comfortable system and a great coach, the kids won't leave," he emphasized.
Taeyuna, Ten Asia Reporter youyou@tenasia.co.kr