TV
'Kidnapping Day' Yoon Kye-sang, a man who makes you laugh and cry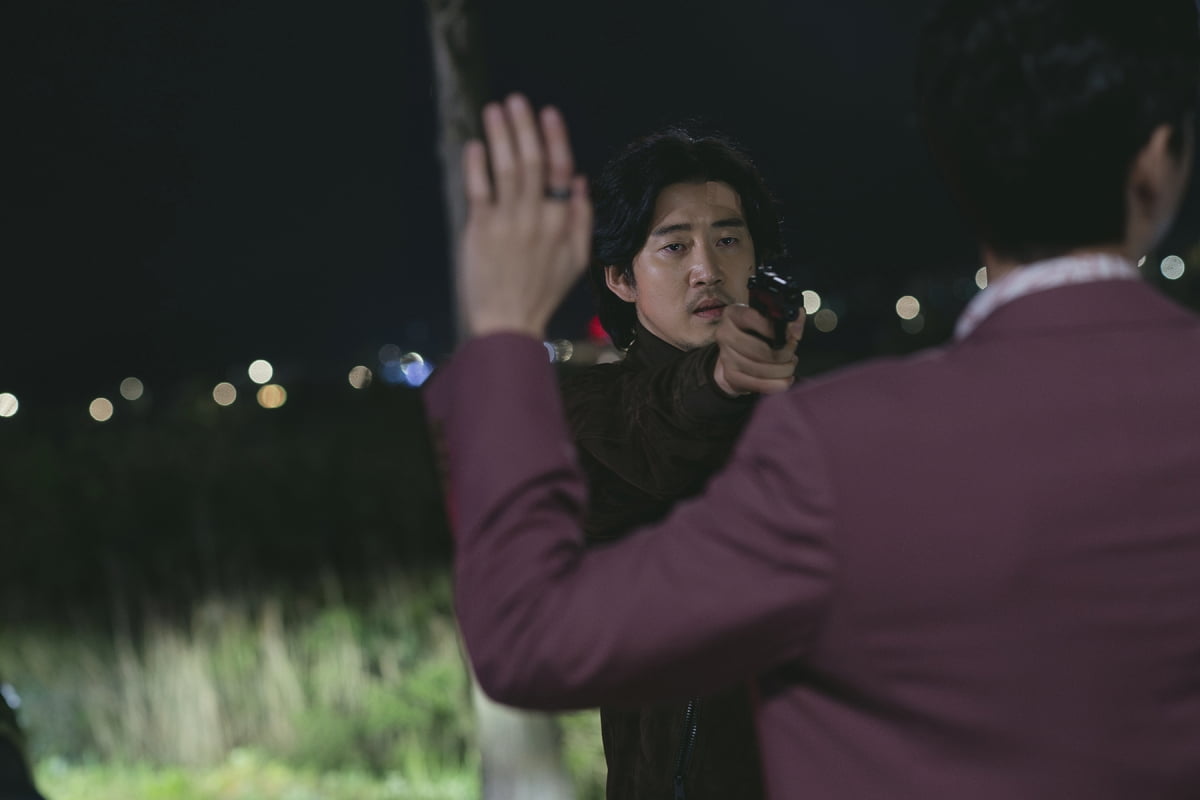 'Kidnapping Day' Yoon Kye-sang makes viewers laugh and cry.
The end of ENA's Wednesday-Thursday drama 'Kidnapping Day' is just around the corner. With a story that exceeds expectations in each episode, rapid development, and excellent performances from actors, it is being considered a well-made drama this fall. Among them, attention is focused on Yoon Kye-sang, who led the rediscovery as an actor. He transformed into the role of Kim Myeong-jun, a clumsy and weak-hearted kidnapper, taking one step closer to a successful return to the TV screen.
Even before the broadcast, Yoon Kye-sang's sincerity toward the work and the character raised expectations. In order to better express the character's background as a judo player and his clumsy personality, the physical appearance was changed by increasing the weight, and the character's appearance was perfectly realized with the bushy beard and long hair.
His innocent face, exuding friendliness, erased the intensity or dandyness shown in his previous work, and was enough to attract attention. What drew as much admiration as the unique visuals was Yoon Kye-sang's even deeper passionate performance. It's hard to imagine Kim Myung-jun other than Yoon Kye-sang, as he completely melted into the character and brought fun and emotion to every episode.
In particular, the laughter and tears of Kim Myeong-jun (played by Yoon Kye-sang) in 'Kidnapping Day' filled the screen. This became even more noticeable when he was with Choi Ro-hee (played by Yuna), who went from being a target of kidnapping to being a useful cooperation partner.
Each time Choi Ro-hee's strategy to escape the crisis succeeded one by one, he could not hide his joy. This also increases the hope that a normal daily life can be restored to Choi Ro-hee, who was a victim of the wrong desires of adults. As if they shared a friendship that transcends generations, the sight of Kim Myeong-jun smiling together with Choi Ro-hee when she was happy brought joy to those who saw it.
Afterwards, Kim Myung-jun's pitiful tears shed in episode 11 moistened the eyes of viewers. Even before everything fell into place, the breakup with Choi Ro-hee came unexpectedly. His complex emotions, including regret that Choi Ro-hee may have been hurt by the sudden situation, sadness, and fear of what might happen in the future, were expressed in desperate sobs, creating a feeling of regret.
In this way, Yoon Kye-sang delicately expresses what the characters in the story experience and feel with deep eyes and facial expressions. His appearance adds strength to the character narrative and at the same time heightens the level of immersion in the story. Yoon Kye-sang is completing a new life character with his believable acting skills. While his performance is predicted to continue until the end, curiosity is exploding as to what the finale of 'Kidnapping Day', which will be decorated by Yoon Kye-sang, will be like.
The final episode of ENA's 'Kidnapping Day' starring Yoon Kye-sang will be broadcast at 9 pm on the 25th (Wednesday).
Ryu Yae-ji, Ten Asia Reporter ryuperstar@tenasia.co.kr