TV
I helped the victim of the Seohyeon Station stabbing attack, "I was afraid it would cause trauma."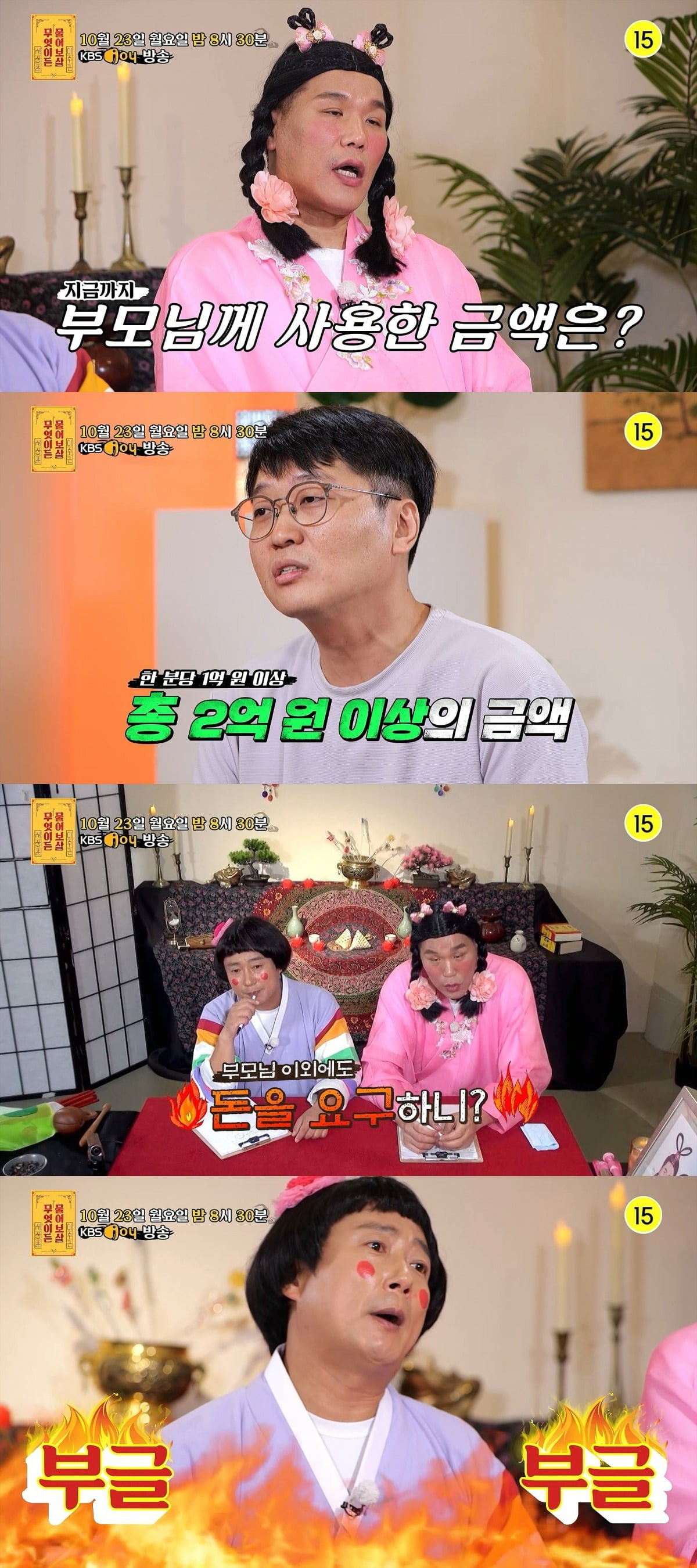 Family ATM In the 238th episode of KBS Joy's entertainment show 'Ask Anything', which will be broadcast on the 23rd, the 3rd part of the current situation special series, the storyteller who appeared as an 'unjust divorced man' 3 years ago visits the fortune teller again with his wife and child and introduces his current situation. .
The story of his girlfriend, who was introduced to him through a marriage information company, became pregnant a month after they met and hurriedly registered the marriage, but was divorced on the day of the marriage registration without even having a ceremony and marriage, created a big topic when he first appeared. . The number of views on YouTube reached 3.8 million.
The storyteller, who was sympathized with by the two Bodhisattvas Seo Jang-hoon and Lee Soo-geun, saying, "I think it would be really unfair to the country," visited this time with a woman and a child, and Lee Soo-geun immediately greeted them warmly, saying, "I just remember," but Seo Jang-hoon said, "I just remember it." It is said that there have been incidents where the storyteller was not recognized.
The storyteller gave an update on his current situation, saying that things had been completely resolved at that time, and that he had decided to date his wife on their first meeting after watching the broadcast, and that they were now married and their child was about 60 days old. In response, Seo Jang-hoon jokingly said to the storyteller, "If you have experienced something like that, you should be careful."
On this day's broadcast, the storyteller's concerns are also aired, saying that even though he provided financial support of more than 200 million won to his parents who divorced when he was young, he is burdened by continued demands.
The storyteller, who runs a manufacturing company, said that his parents divorced when he was young and live separately, but as he got older, his expectations for financial support increased.
The storyteller said that he bought 'land for his father', 'a house for his mother', and 'a car for his sister', and said that his income was good before the coronavirus, but after the coronavirus, sales were cut in half, and his financial situation was not good. After hearing this, Soo-geun Lee asks the storyteller if he has any other requests.
In response, the storyteller surprised the two Bodhisattvas by saying, "My father bought additional land, and my mother bought cosmetics worth 2 million won," and reveals the detailed story and concerns about financial support.
Lee Soo-geun, who sympathized with the storyteller's concerns, said, "If you keep hiding your situation, you become a bad person," and pointed out that the storyteller's consideration creates misunderstandings. He added, "Since an article was published that Lee Soo-geun earned 30 billion won in the past, I should bring the bankbook to my father and show it to him. It is said that he passionately said, "I asked," and even told an anecdote.
Seo Jang-hoon also spares no effort in giving advice to the storyteller, saying, "It doesn't make sense for a child to be responsible for everything like an ATM machine."
In addition, the stories of two young men who helped victims at the scene of a stabbing attack at Seohyeon Station not long ago but are afraid of being traumatized, and a soccer class coach who taught soccer diligently but are worried that the children keep leaving are also introduced on this day's 'Ask Anything'.
'Ask Anything' airs every Monday at 8:30 PM.
Taeyuna, Ten Asia Reporter youyou@tenasia.co.kr