TV
Jeon Hyun-moo keeps his promise with his own money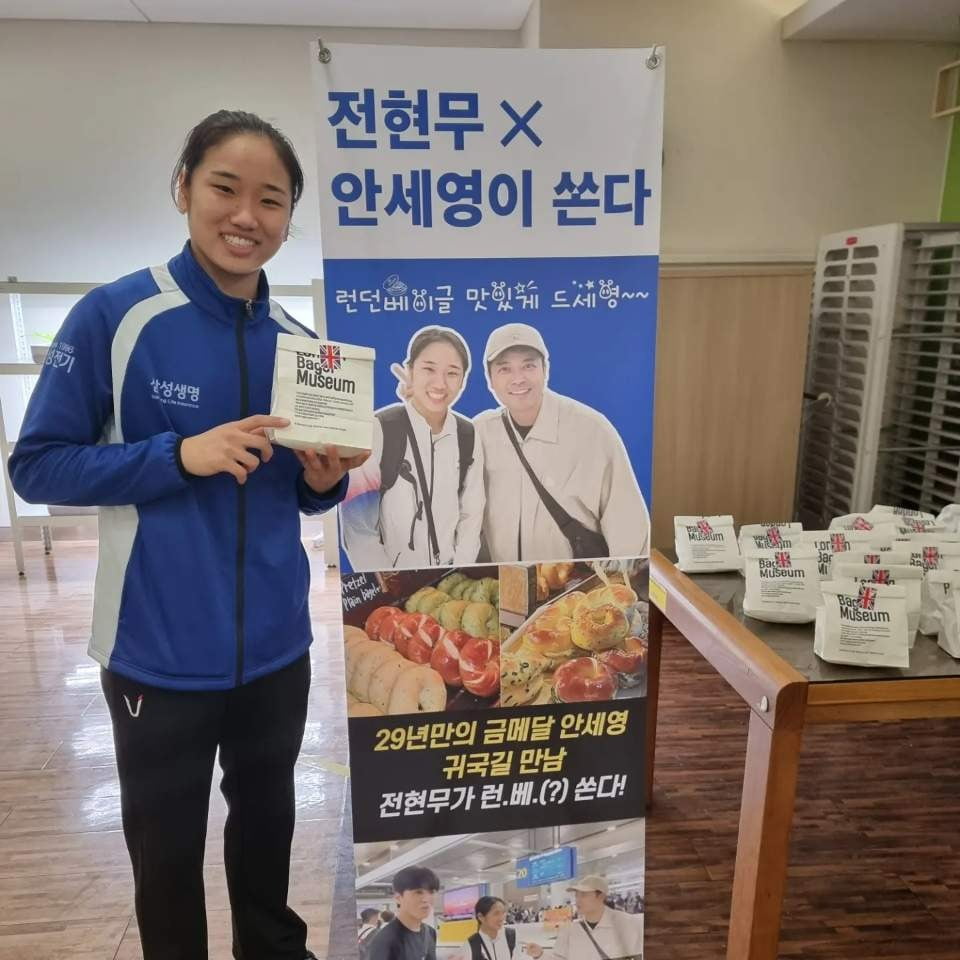 Jeon Hyun-moo even gave up his own money for badminton player Ahn Se-young, who played in the Asian Games.
In TV Chosun's 'Chosun Sports Council' broadcast on the 9th, Jeon Hyun-moo and Jo Jeong-sik coincidentally met at the airport with Ahn Se-young, who won the gold medal in Korean badminton women's singles for the first time in 29 years. In the broadcast, Jeon Hyun-moo said, "I will shoot, no matter what," and promised to shoot the 'London bagel' that Ahn Se-young likes.
And on the 23rd, the 'Chosun Sports Council' released a tribute photo of Jeon Hyun-moo, who kept his promise to Ahn Se-young. In the proof shot, Ahn Se-young and the Samsung Training Center athletes (badminton, table tennis, wrestling, taekwondo, basketball, volleyball, etc.) are responding to the 'tribute' with bright smiles, attracting attention. On this day, Jeon Hyun-moo showed a proper tribute by not only offering the 'London Bagel' that he had promised using his personal money, but also by putting up a banner with his name along with a cake with a lettering in support of Ahn Se-young.
In particular, this day's tribute was provided as a special event meal at the Samsung Training Center so that everyone, including Samsung Life Insurance, where Ahn Se-young belongs, as well as athletes from other sports, can enjoy it together. In addition, Jeon Hyun-moo is said to have drawn cheers from the players by showing the delicacy of individually packaging all bagels to ensure the players' hygiene and health.
'Chosun Sports Council', which depicts the heart-warming meeting between Jeon Hyun-moo and Ahn Se-young, will be broadcast at 10 pm on the 27th.
Taeyuna, Ten Asia Reporter youyou@tenasia.co.kr