TV
Super Junior's Kim Hee-chul held a surprise wedding and revealed his bride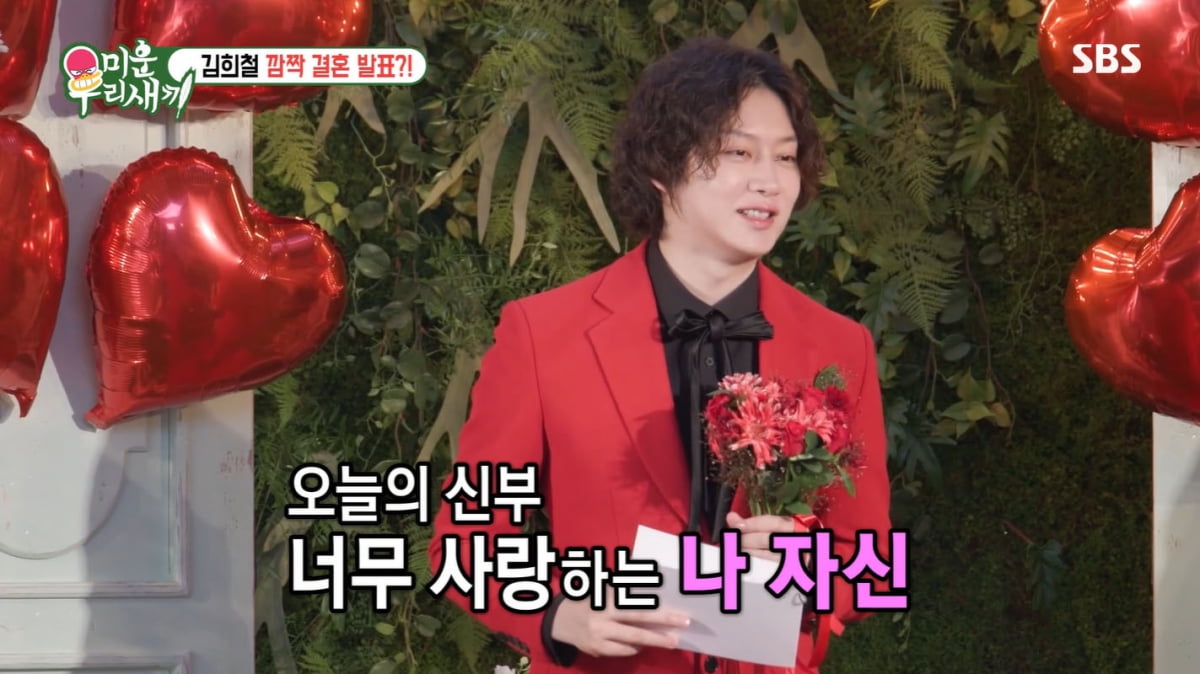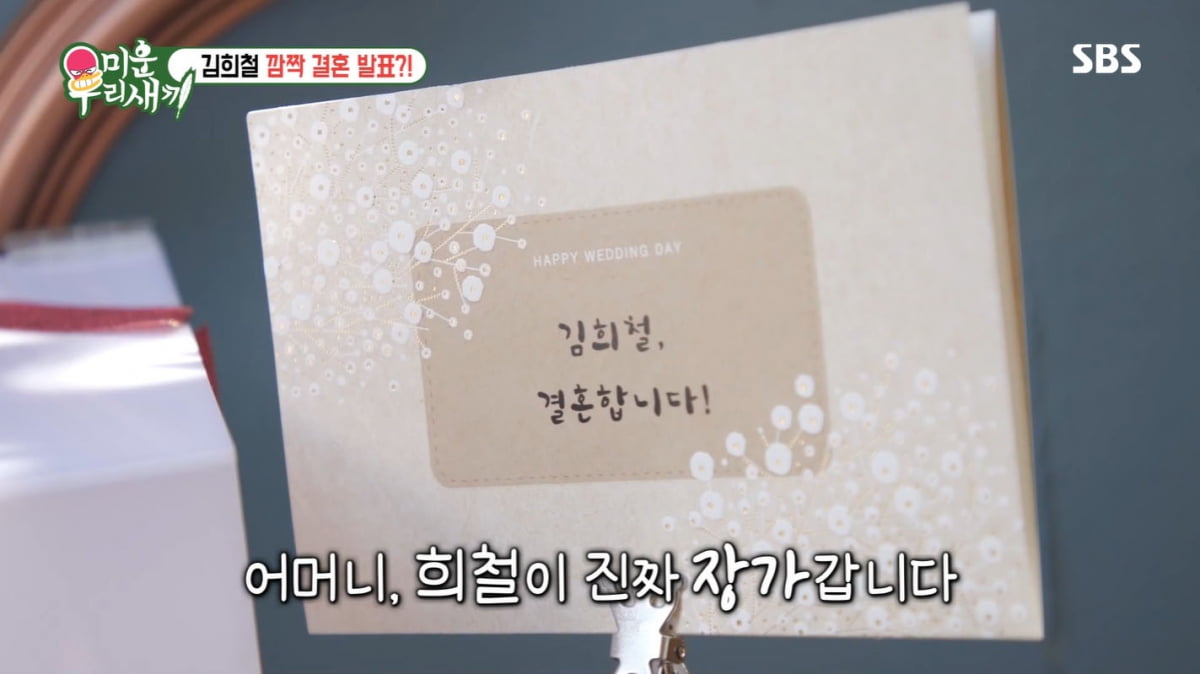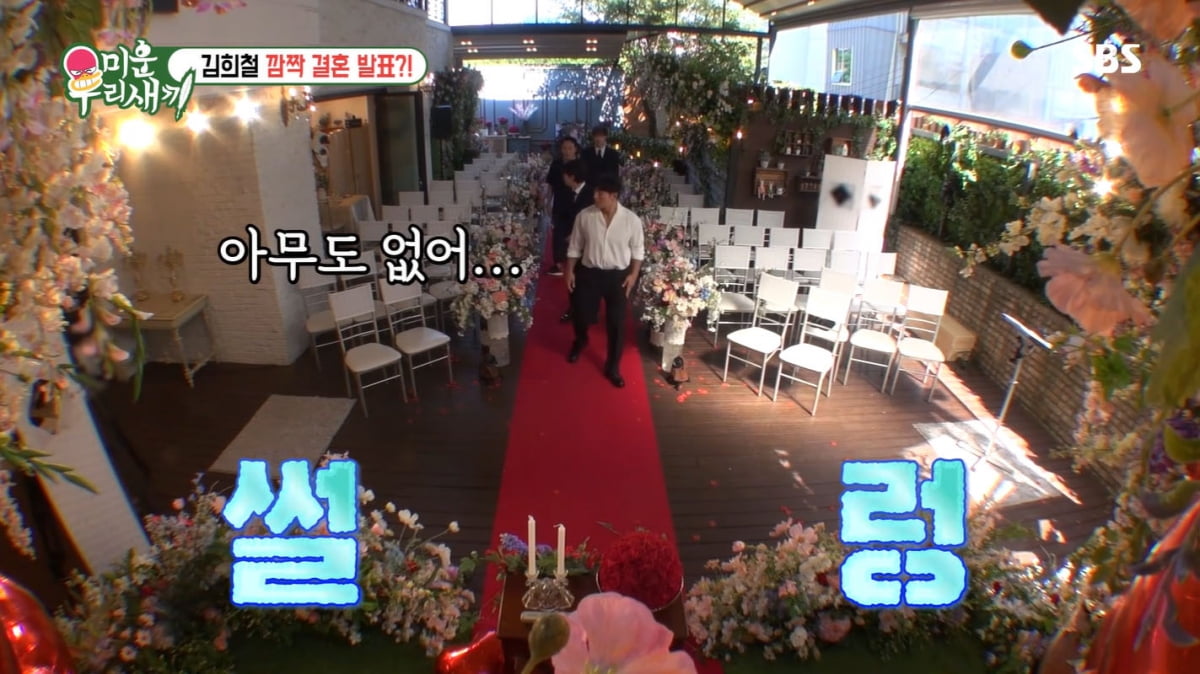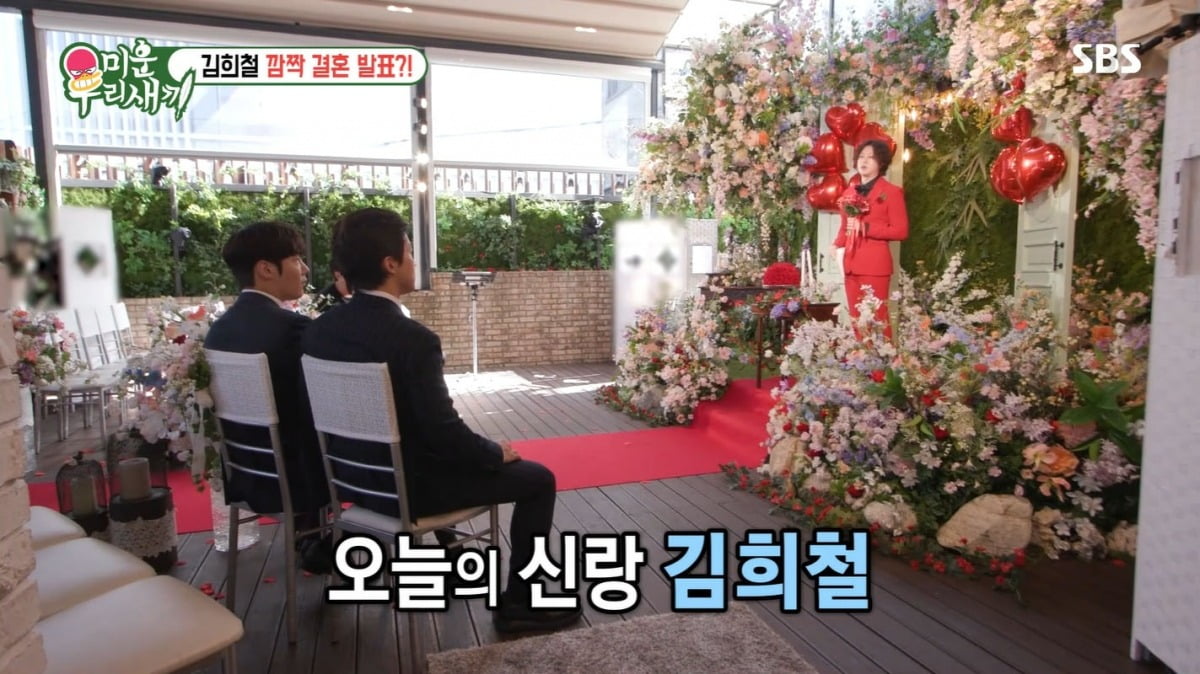 Kim Hee-chul surprised everyone by holding a 'alone wedding' without a bride.
In SBS' 'My Little Old Boy' broadcast on the 22nd, Kim Hee-chul was shown getting married.
Kim Hee-chul surprised everyone around him by declaring that he would have a mysterious wedding. Kim Hee-chul visited a fitting shop and tried on several tuxedos. Kim Hee-chul said, "I wanted to break the prejudice that the groom must wear a black tuxedo," and aroused curiosity by appearing in a bright red tuxedo. He also made a fuss by saying, "I need to lose some weight for the wedding." The sudden wedding announcement prompted reactions from the studio, such as "What happened to Heechul?" and "Is he getting married?" Kim Hee-cheol's mother was anxious, asking, "What are you doing?"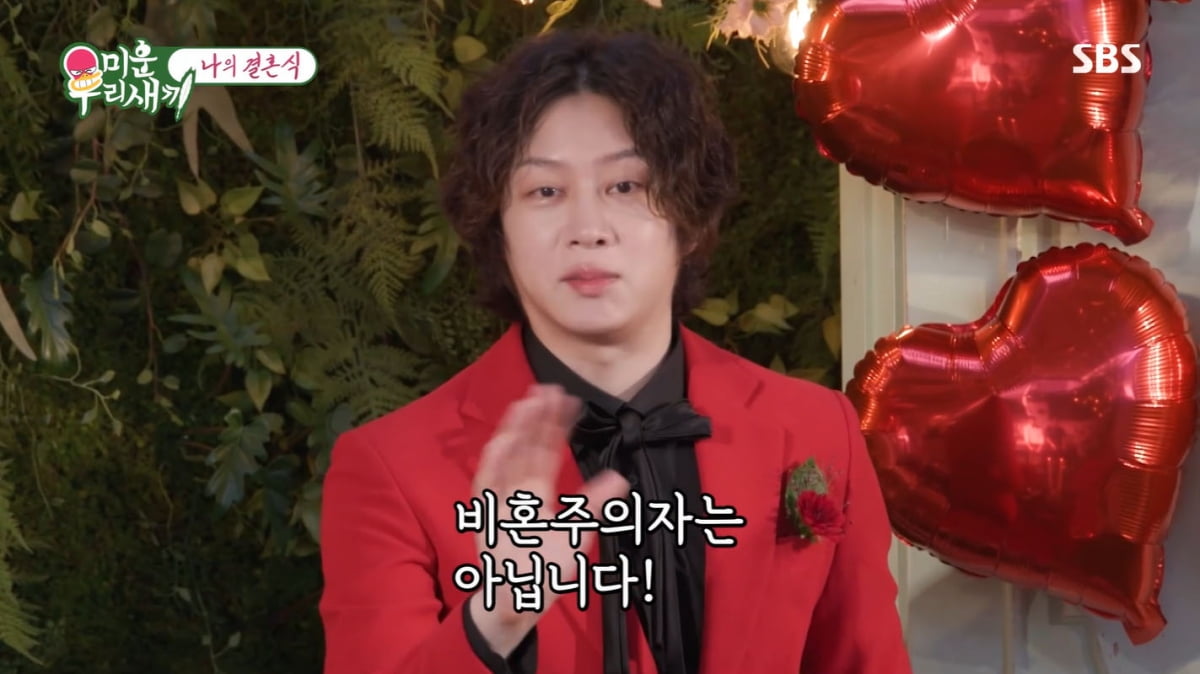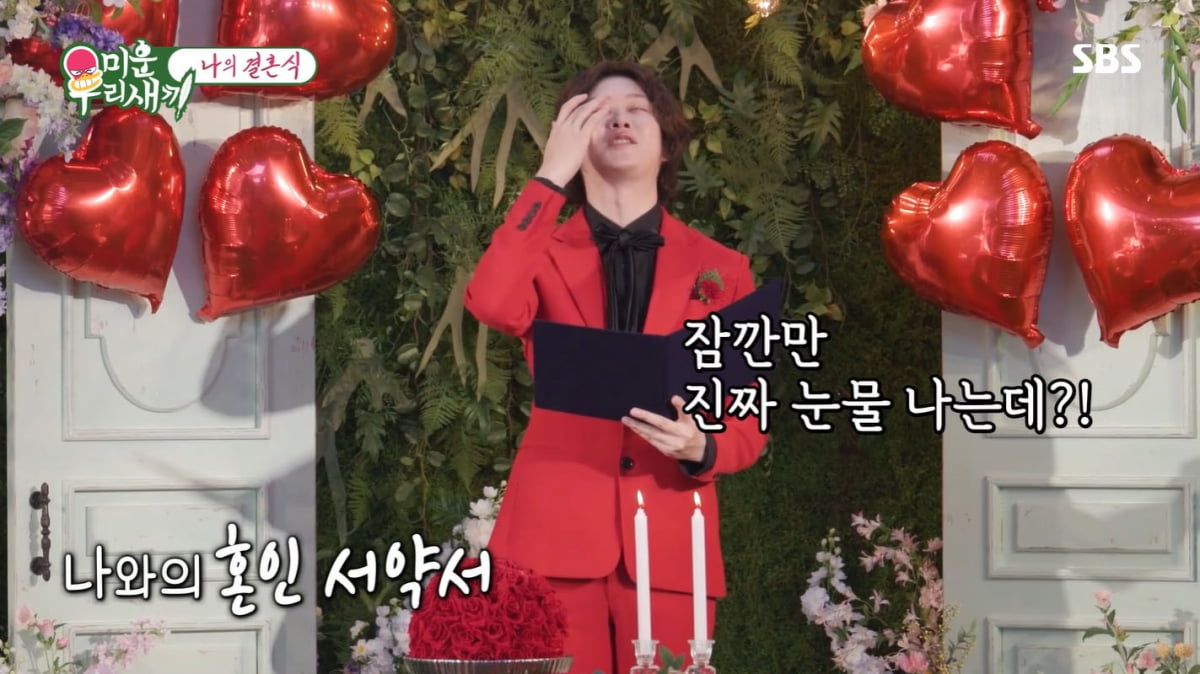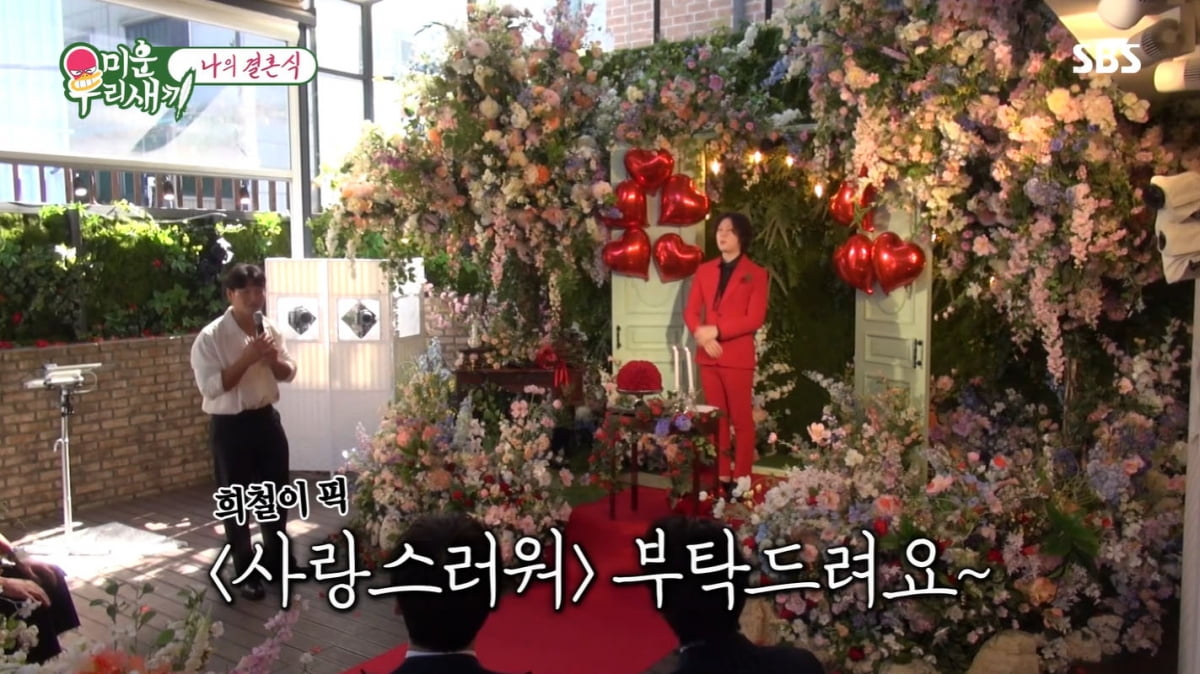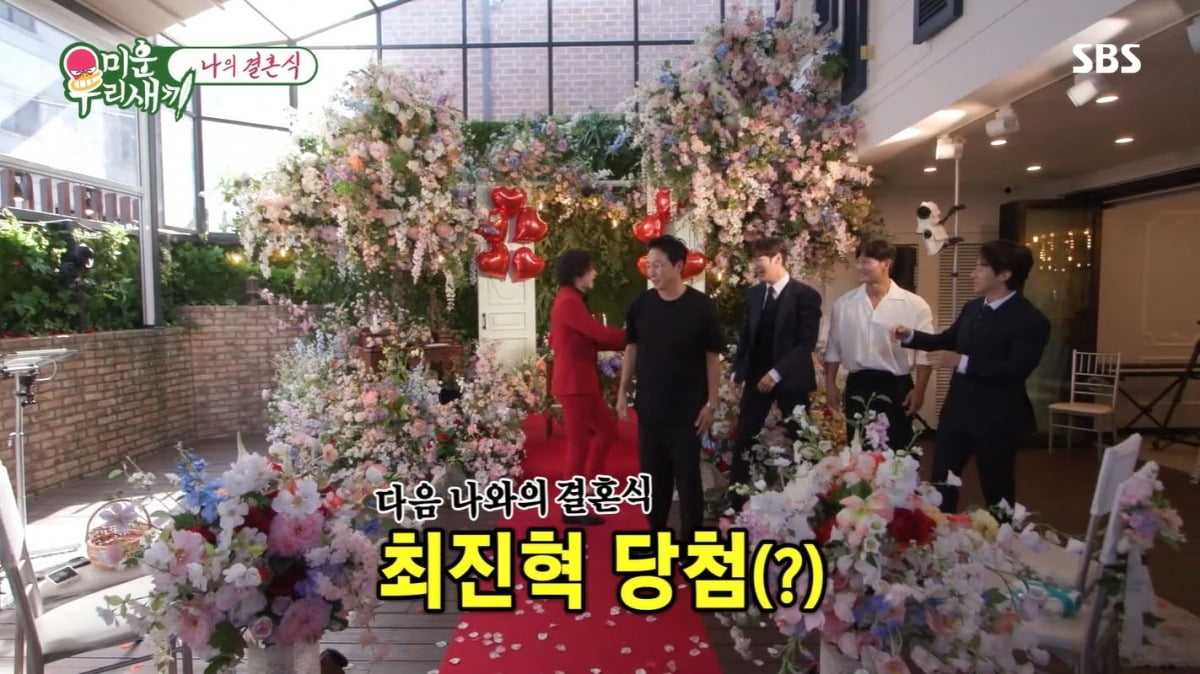 Kim Hee-chul invited Tak Jae-hoon, Kim Jong-guk, Heo Kyung-hwan, and Choi Jin-hyuk to his wedding. Kim Hee-chul, wearing a red tuxedo, appeared shouting, "Groom's entrance."
Kim Heechul said, "Thank you for coming to my wedding." He then introduced the bride, saying, "This is the position of the bride whom I love so much and whom I will love for the rest of my life." But the bride did not appear. Instead, Kim Hee-chul surprised everyone by saying, "Kim Hee-chul's bride, Kim Hee-chul."
Kim Heechul's wedding was 'my wedding.' My wedding, called Sologamy, is a 'wedding alone' where I marry myself to pursue my own happiness. Kim Hee-cheol's mother even shed tears, saying, "He's really crazy."
Kim Hee-chul said, "Solo Gami is a culture of weddings with oneself. I did it too late." He continued, "I'm not a non-marriage person. I'm thinking of getting married," but he also said, "I thought, do I really deserve to love a woman? I think I need to love myself a little more." He revealed the reason for his wedding. He also said, "When I was in my 20s, the sad thing I was like was, 'Why can't I kiss myself?' Hasn't everyone ever looked in the mirror after taking a shower and kissed the mirror?" He added, "This wedding is the wedding I need more than anyone else."
Tak Jae-hoon ignited the candle. Kim Hee-chul read the marriage vows himself and got emotional, saying, "I'm about to cry." Kim Jong-kook was asked to sing a congratulatory song and ended up singing 'Lovely'. Choi Jin-hyuk became the main character who received the bouquet.
Kim Ji-won, Ten Asia reporter bella@tenasia.co.kr