TV
Actor Do Kyung-soo's 'genius' moment?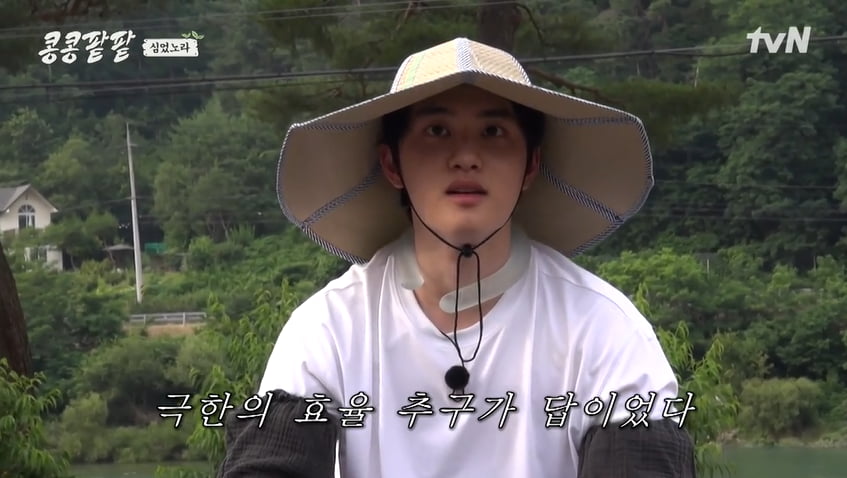 In 'Kongkongpatdu', singer and actor Do Kyung-soo helped with farming with brilliant ideas like a 'genius'.
In the tvN entertainment program 'I plant soybeans, but they grow, but I plant red beans, but they grow' (hereinafter referred to as 'Kong, Red Beans, Red Beans'), which aired on the 20th on tvN, Do Kyung-soo improved the efficiency of farming with a novel idea.
On this day, Lee Kwang-soo, Kim Woo-bin, Do Kyung-soo, and Kim Ki-bang were shown taking on the challenge of farming in earnest. Do Kyung-soo was thinking about how to work comfortably and efficiently. Suddenly, he took the plastic and started making holes. I made a watering can out of vinyl. However, due to the weight of the water, the vinyl could not handle it and the hole grew bigger, and Lee Kwang-soo, who was watching, teased and said, "I gave you water here. Go to the end there."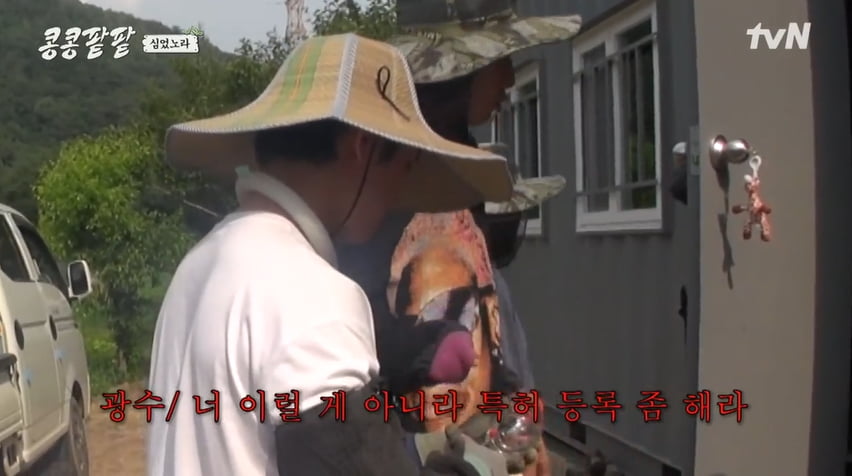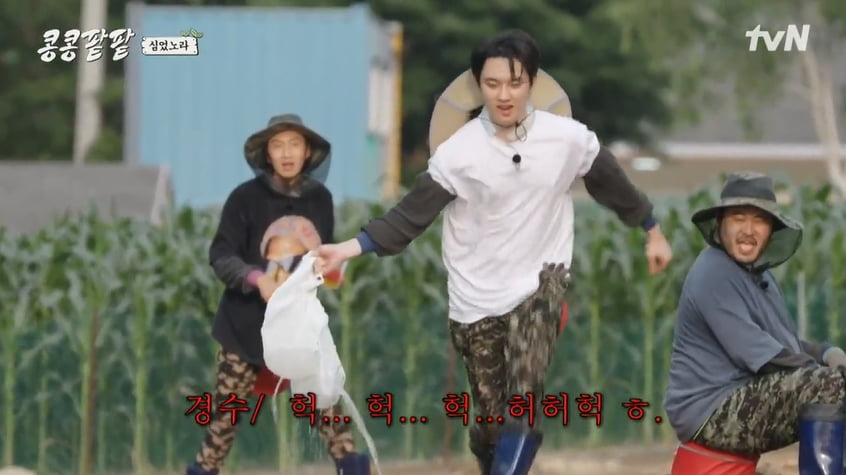 Those who saw Do Kyung-soo running through the furrows holding a plastic bag with holes made by him burst into laughter. Kim Ki-bang looked at him lovingly, saying, "Have you ever seen someone so cute?" Kim Woo-bin also added, "Every time I see Kyung-soo, I think I ask him 10 times why he looks so cute. He looks cute and he does things too."
Do Kyung-soo, who never gave up, this time adjusted the size of the hole in the plastic bag to a smaller size. Unlike before, the hole gradually widened and did not tear, but instead supported the weight and helped spray water. The three people who saw Do Kyung-soo's tenacity did not hesitate to praise him. Kim Woo-bin even gave a fatherly smile as he looked at Do Kyung-soo, saying, "You did it. You're a great guy."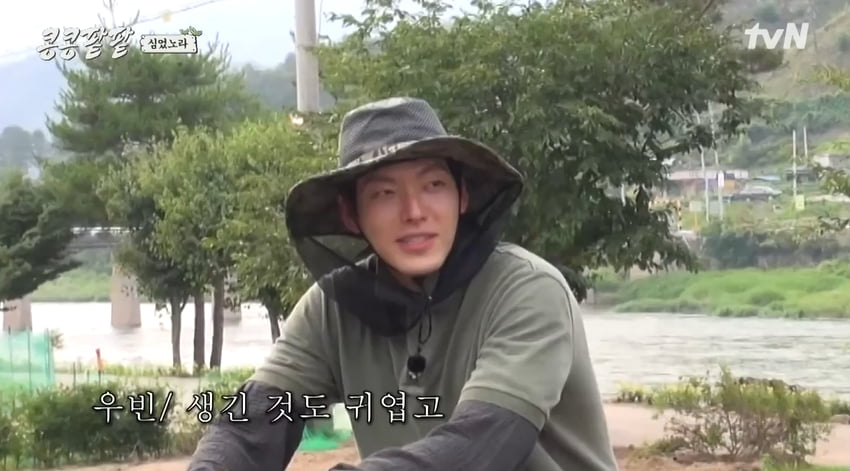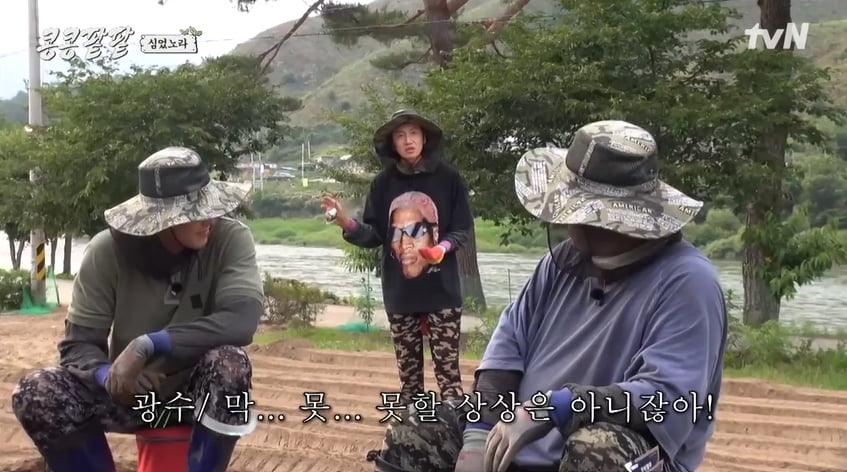 Producer Na Young-seok, who was watching this, asked Lee Kwang-soo what he thought of Do Kyung-soo's idea. In response, Lee Kwang-soo commented in his characteristic exaggerated tone, "Isn't it just imagining that you can't do something? You can do it, right? It's just a plastic bag with a hole in it." Everyone who heard this burst out laughing at Lee Kwang-soo's indifferent tone.
In particular, Do Kyung-soo tried various things and showed his will to make farming more convenient. We cut plastic bottles to make holes for planting seedlings, and we also drilled holes in plastic to provide water. Do Kyung-soo also revealed the reason why he continues to invent, saying about himself, "I'm a bit of a savvy type. I think I always think about what I can do more comfortably than just doing it."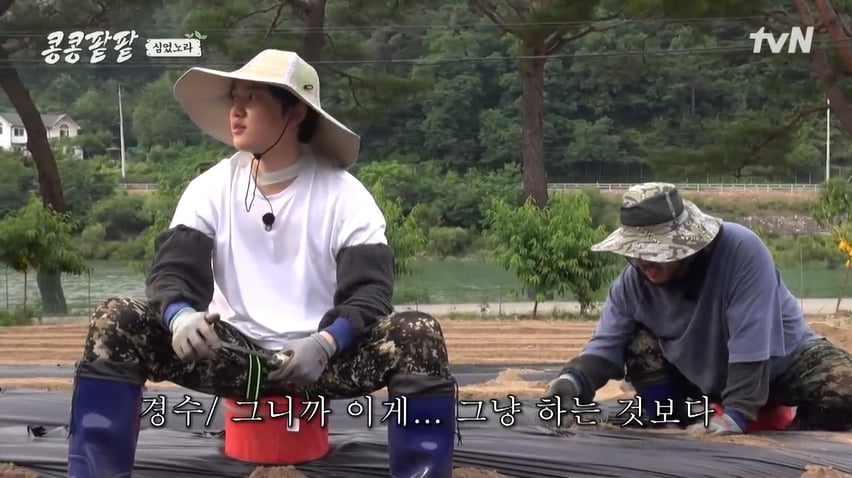 The members showed infinite affection to Do Kyung-soo, who eventually succeeded, saying, "You are a true genius." The members, who spent a long time planting various crops on the field, showed their affection for the field as if they had become real 'farmers'.
Additionally, the four people who went to eat at a restaurant in town made a bet on the price of the meal with the production team. Do Kyung-soo suggested, "Isn't this a team game? If we lose, let's play one more time among ourselves," and Lee Kwang-soo lost the bet. Do Kyung-soo, who saw this, showed a firm line by saying, "I think this should be paid by my brother." However, Lee Kwang-soo made another bet, saying, "I didn't go as a representative, but because you asked me to," and ended up winning.
Reporter Ha-neul Lee, Ten Asia greenworld@tenasia.co.kr