TV
the mother of an oriental medicine doctor, "I want a daughter-in-law who prepares me one meal a day."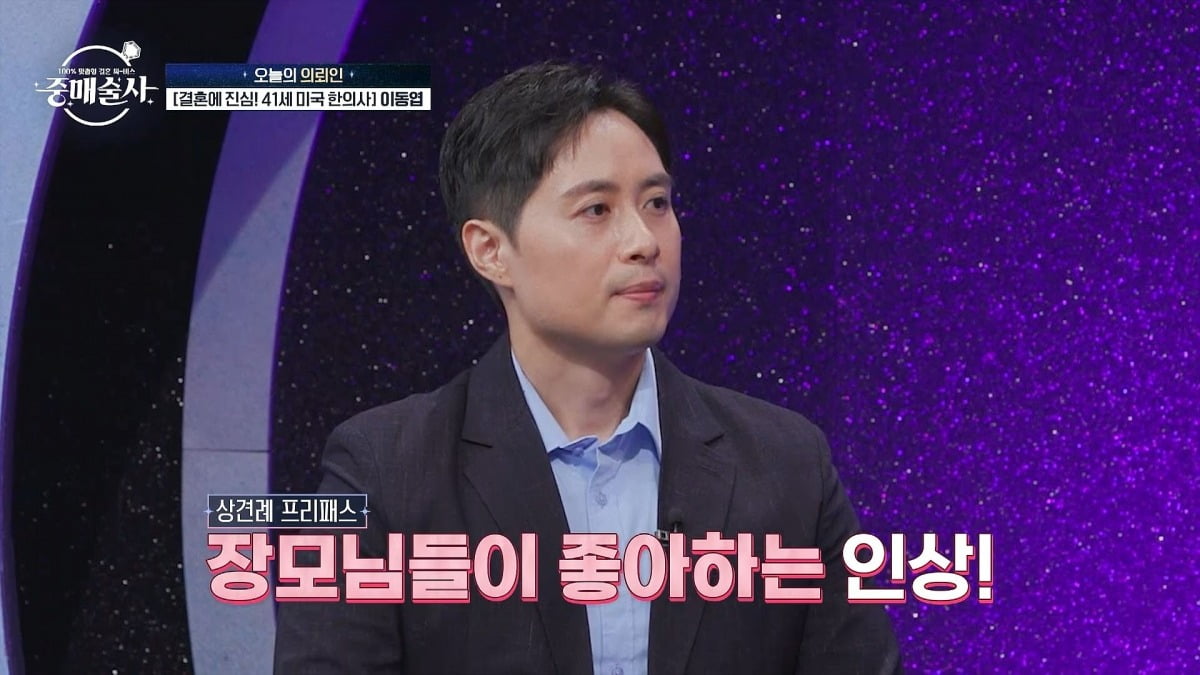 On the 16th episode of the KBS Joy, Smile TV Plus entertainment show 'Matchmaker' on the 19th, American oriental medicine doctor and occupational therapist Lee Dong-yeop, who attracted attention by appearing as a sincere and passionate red handsome man in the first episode, came back to meet his true partner.
The client, who flew 7,000 miles from New York to Korea because he was tired of living in a foreign country and wanted a stable life, explained the reason for appearing again, saying, "I think the most important thing in my life is marriage," and appealed to his sincerity and earnest desire for marriage.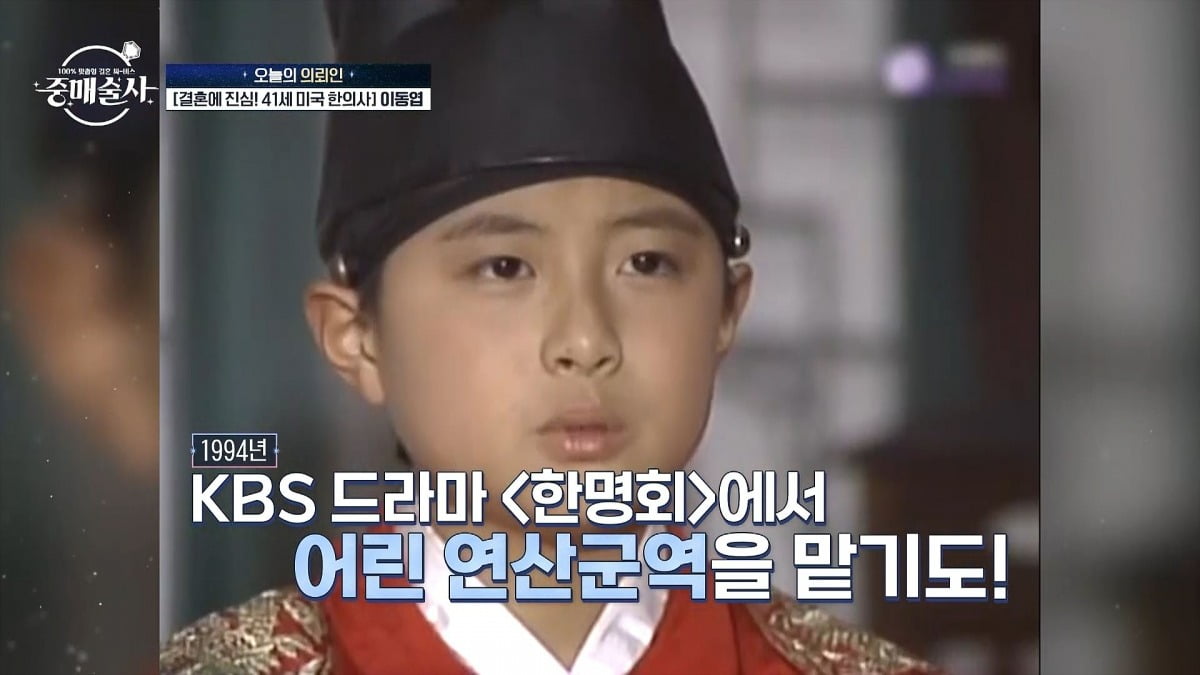 The client, who debuted as a child of actor Choi Soo-jong in the 1994 drama "Ambitious," said he immigrated to the U.S. while working as a child actor due to his father's assignment overseas. "I felt like someone who was loved in Korea had become a nobody in the unfamiliar and distant land of the U.S.," he said. He explained his life in the United States by saying that he did his best to become the first Asian to be elected high school president and was even featured in the article.
The matching score of the client who quit his job and came to Korea to get married and is looking for a lifelong partner was 78 points, and the matchmakers gave the client a 'warm appearance', 'professional worker', 'sincerity about marriage', and 'harmonious personality'. 'Family environment' was selected as a positive factor, but 'Residence in the United States after marriage' and '41 years old, equivalent to late marriage' were given points as negative factors.
Kim Eun-joo, a Red matchmaker, praised her appearance and said, "It's the free pass award for a meeting that mothers-in-law like," but on the contrary, she explained the reason for giving a minus point, saying, "The American dream is a thing of the past," and "They don't want to leave Korea, where women are optimized these days." Other matchmakers also cited the factor of living in the United States as a major reason for deducting points.
The client's mother, who came to the studio with us, expressed her hope that the client would find a good match, saying, "I came to Korea from the United States out of desperation, and I am grateful for inviting me back to the matchmaker."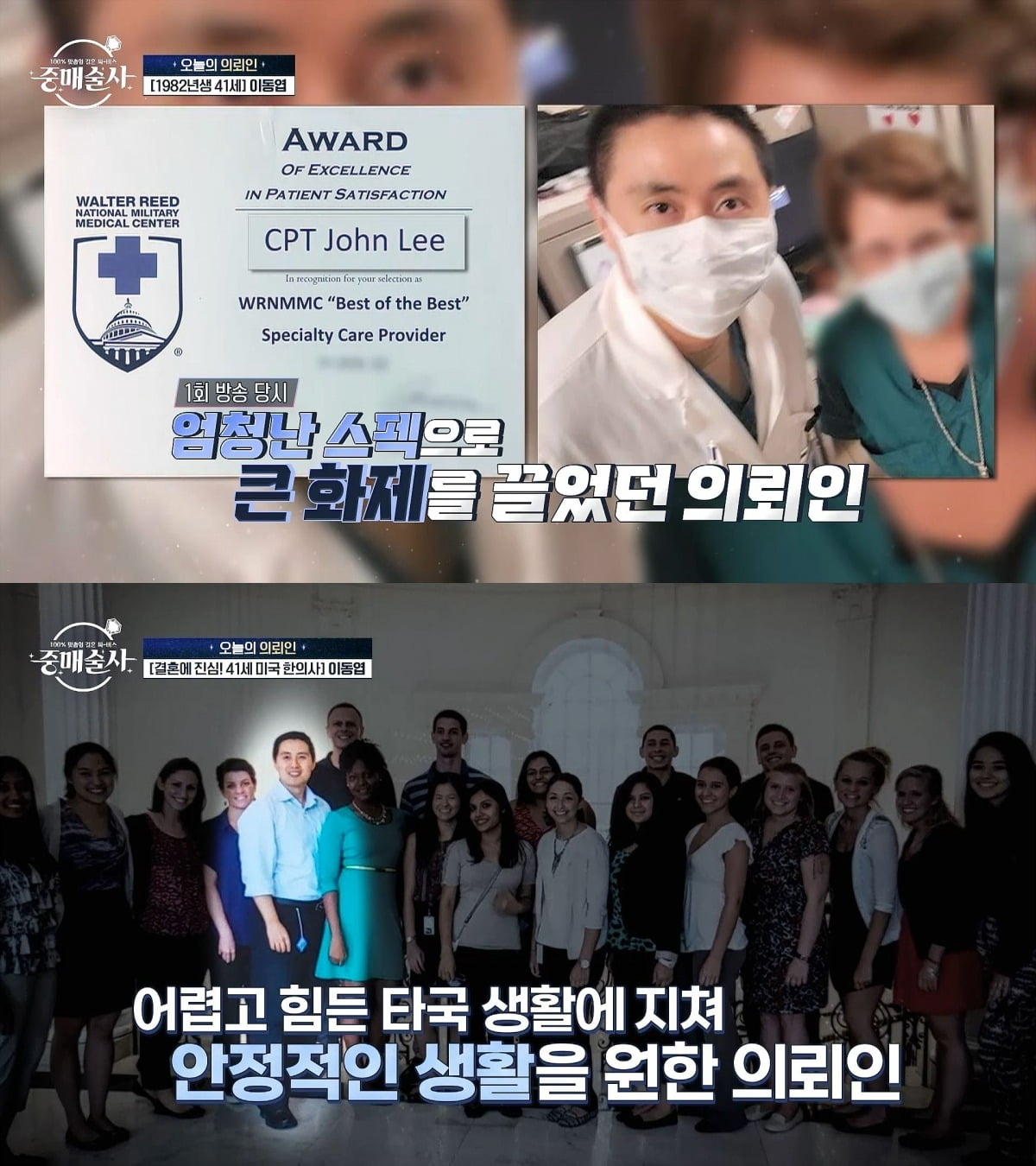 The client selected 'a wise mother and good wife', 'doggy style', 'height 160~170cm', 'wise consumption', 'Son Ye-jin', 'no dinks', and 'a woman who can enjoy rap together' as prerequisites, and the unique genre of rap was chosen. The condition was, "My specialty is rap, and if the humor code matches well when living in the United States, I think it will be a fun marriage," and performed the rap to the accompaniment in the studio.
The client chose 'a woman who can work in the United States' as the first condition, and said, "There is no problem with staying at home as a housewife, but it would be nice to have a breakthrough to relieve one's stress or a place to communicate with people, and it would be nice to have fun rather than money." "I wish I could do what I can," he said, expressing his belief that a person's mindset is important.
Next, 'a woman who can communicate in English' and 'her parents visit the United States at least twice a year' were introduced as conditions for the client's spouse. In order to verify the conditions of a 'woman who can converse in English', we took the time to do a situational play in English of the 'food stall scene', which became a hot topic in the movie 'The Eraser in My Head' with actor Jung Woo-sung's line, "If you drink this, we'll be dating."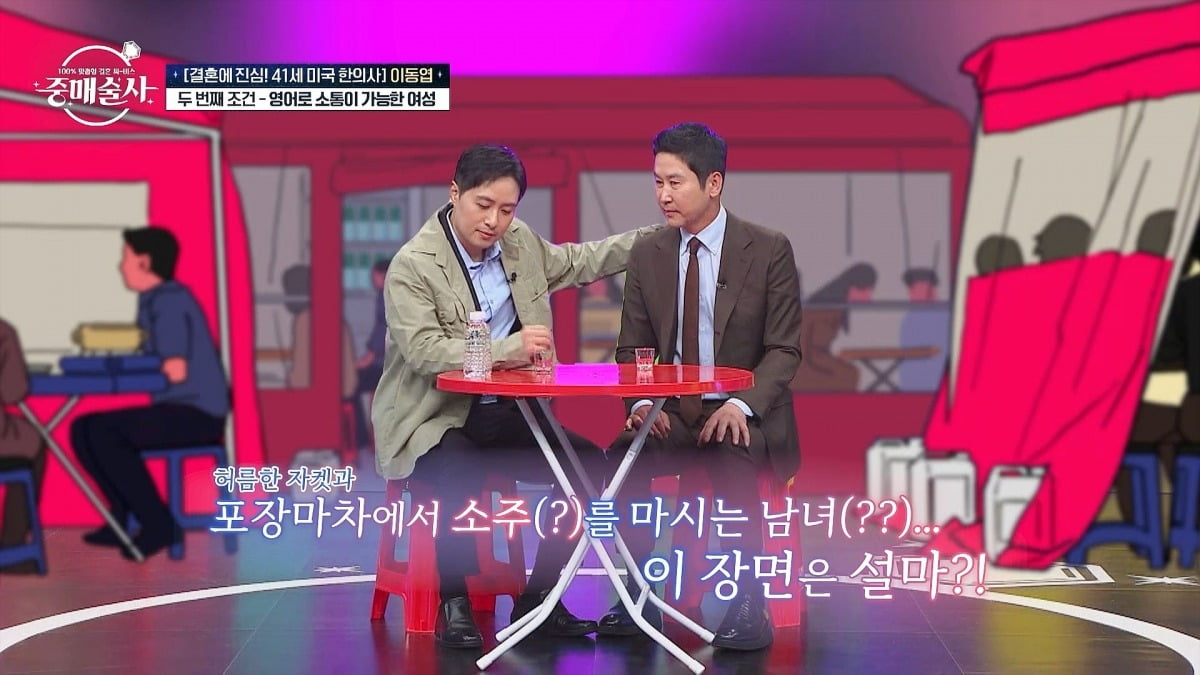 Prior to verifying the fairies' conditions, the client, who was a child actor, and Shin Dong-yeop re-enacted the show themselves. The client Lee Dong-yeop and MC Shin Dong-yeop both became extremely immersed and made an impromptu parody, drawing applause and laughter from the matchmakers and fairies.
Next, Shin Dong-yeop responded to the unfamiliar condition of 'parents visiting the United States at least twice a year', which the client proposed by saying that he would like to travel with his parents for a while on special days, saying, "This is the first condition I have seen in matchmaking, and it is different from the conditions I have seen many times in the past. "It feels different," he said.
In response, Red matchmaker Kim Eun-ju said, "There is no daughter-in-law like a daughter," and recommended to the client, "We see each other more than once a month, so even if our parents visit, it would be wise to find separate accommodations." Green matchmaker Park Jeong-won also said, " "Women these days don't like it that much," he said, agreeing with the opinion.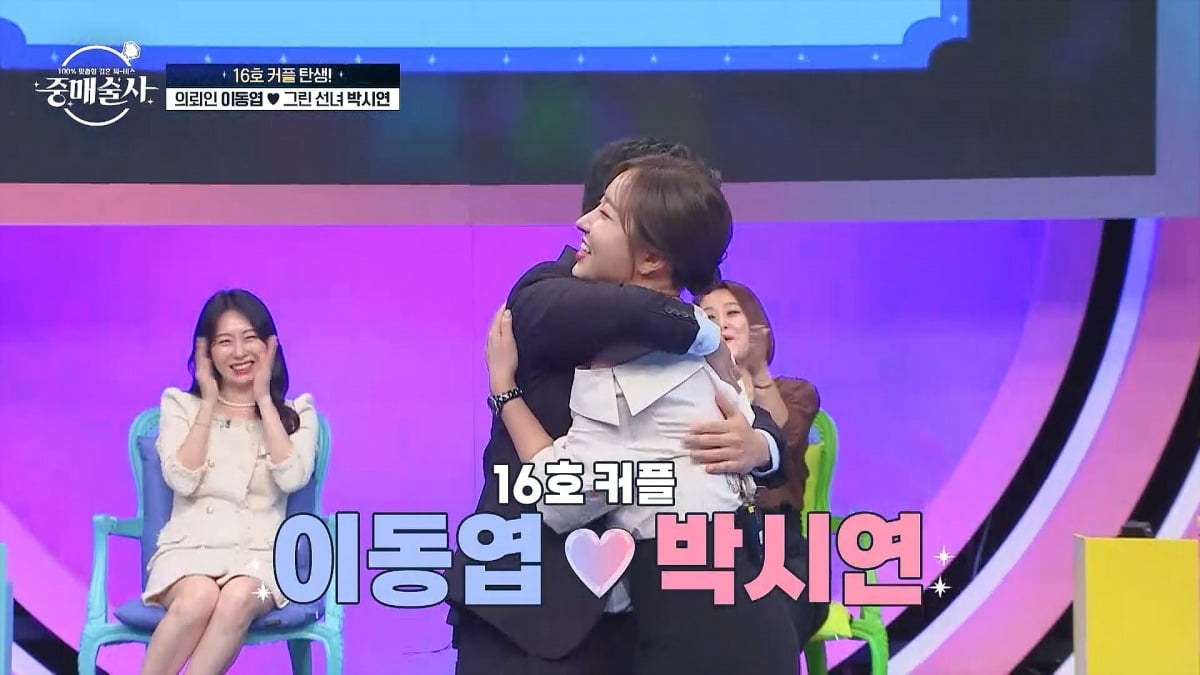 After verifying the final conditions through a one-on-one date, Shin Dong-yeop asked the matchmakers what they thought about the conditions as a married man. Matchmaker Park Jeong-won said, "There is a saying that you should not travel with your family," and revealed that it was a realistically difficult condition. , After hearing this, the client's mother appeared and said, "I want to eat my daughter-in-law's food at least once a day," making the fairies look confused.
After verifying all the conditions, the client made the final choice and proposed to Green Fairy Park Si-yeon, who appealed to her by writing a three-line poem in the client's name, saying, "Tiki Taka worked well when we talked, and her smile warmed my lonely heart." The Green Fairy responded. The 16th matchmaker couple was born.
Green Fairy Park Si-yeon revealed the reason for responding to the client's proposal, saying, "I had a warm heart for my family and deep thoughts about life, and I think I would fit well with my mother."
Taeyuna, Ten Asia Reporter youyou@tenasia.co.kr