TV
Yangrak Choi becomes the owner of a food stall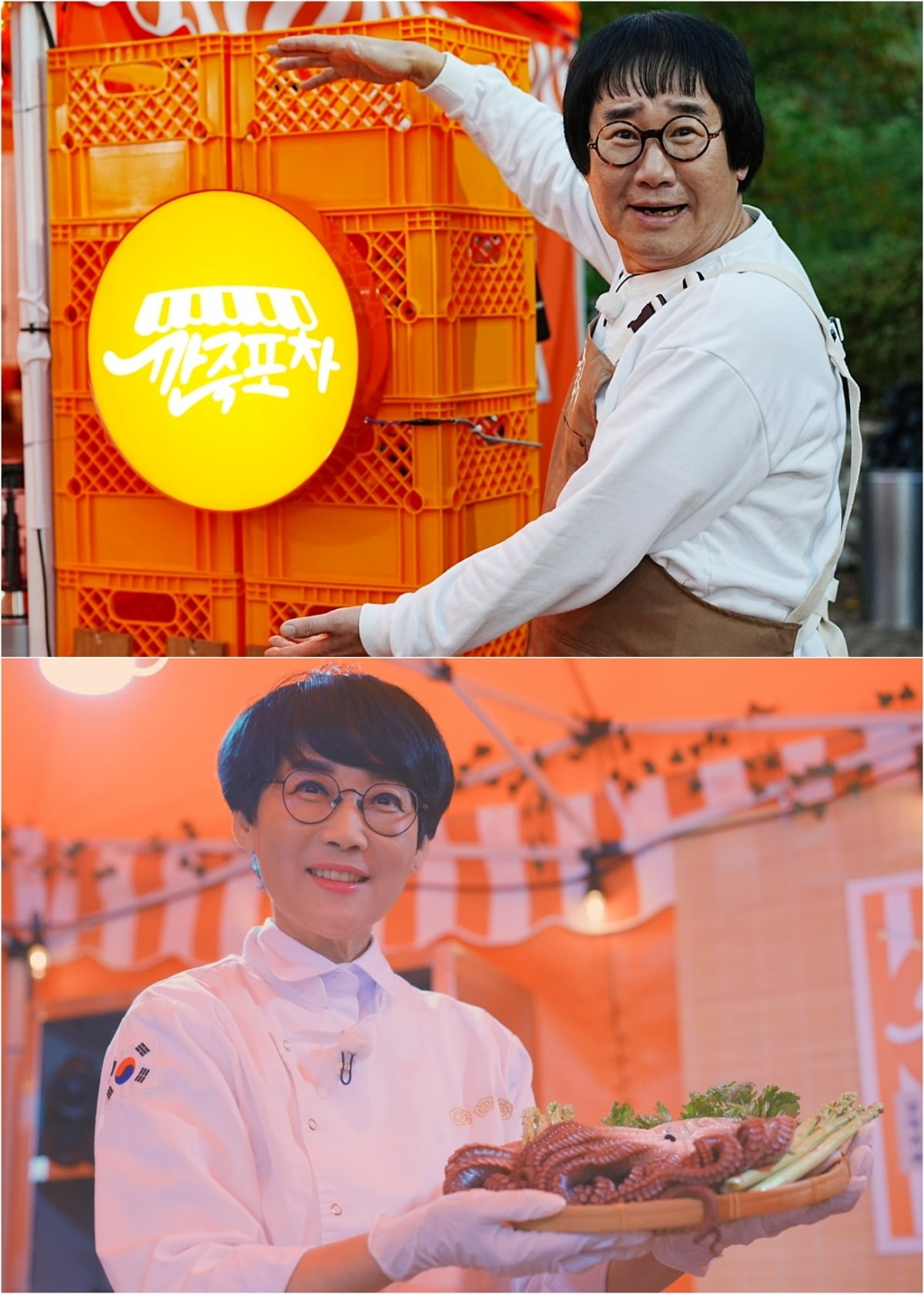 Comedian Choi Yang-rak becomes the owner of a food stall.
MBN and Channel S's new entertainment show 'Kkanjuk Pocha', which will be broadcast for the first time in December, is a real variety talk show that tells the story of Choi Yang-rak, a novice president who finally became independent from Pang Hyeon-sook's arms, and the ups and downs of running a pocha.
Choi Yang-rak, the owner of 'Kkanjuk Pocha', which was revealed today (20th), quits his life as a grasshopper living in the shadow of his wife Pang Hyeon-suk and takes on the challenge of becoming the first owner in 61 years of Kkanjuk Pocha. Pang Hyeon-suk, who will transform into the chef of Pocha, supports her husband Choi Yang-rak's challenge to run 'Kkanjuk Pocha' and acts as a quiet and reliable helper.
Pang Hyeon-sook, who runs a sundae soup restaurant, said she has about 70 stores nationwide and has daily sales of 10 million won.
'Kkanjuk Pocha' is a program in which Choi Yang-rak proposed a pocha operation broadcast directly to the production team and took advantage of the characteristics of Choi Yang-rak, a lover, and Choi Yang-rak directly participated in everything from planning to planning, design, and menu composition.
In particular, Pang Hyeon-sook will support Choi Yang-rak and show off her cooking skills as a Pocha chef by turning any ingredient into a special menu. In addition, it is expected to stimulate new interest among viewers as it is said to show a friendly couple chemistry that has not been seen in programs in which Choi Yang-rak and Pang Hyeon-sook have appeared together.
'Kkanjukpocha' is scheduled to air for the first time in December.
Taeyuna, Ten Asia Reporter youyou@tenasia.co.kr