TV
Kian84 complains of stomach pain during marathon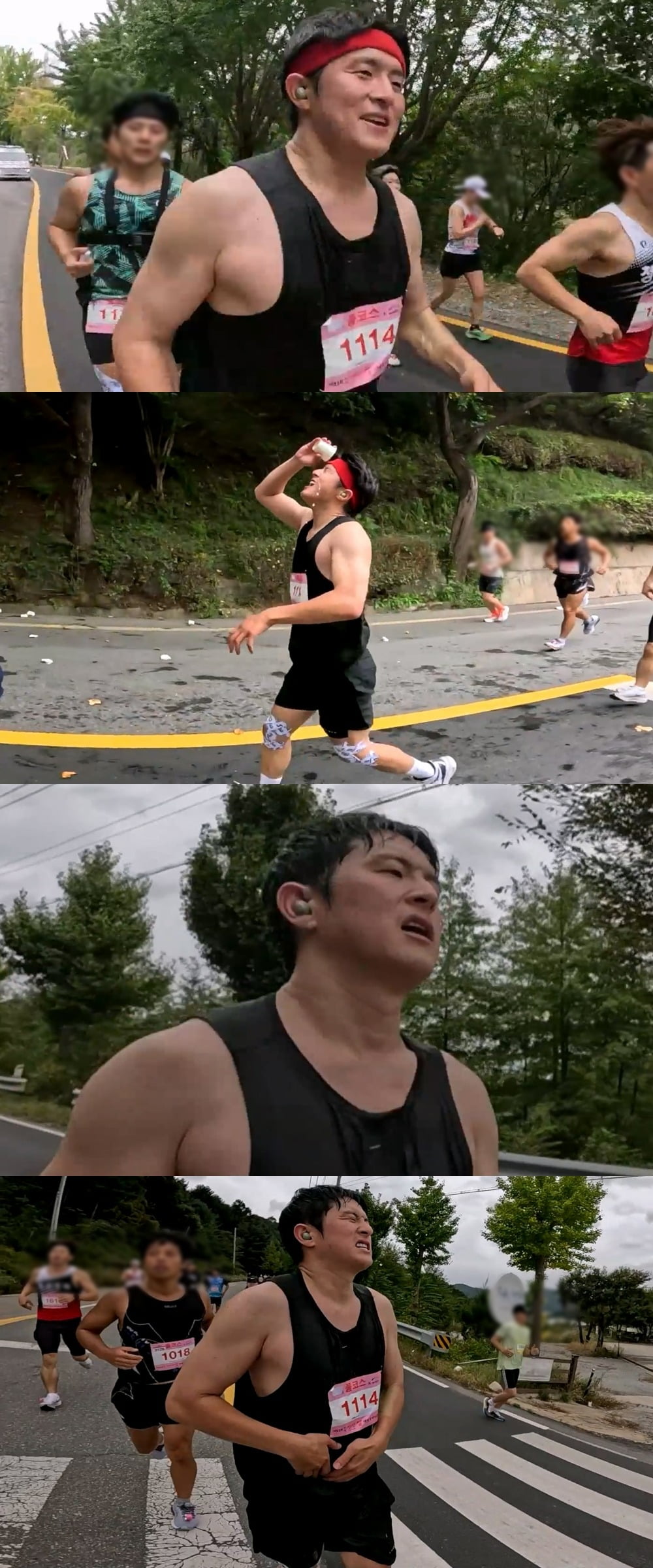 Kian84, who participated with the goal of completing the full marathon course, gives off an ominous look with his heavy breathing and pale face. To make matters worse, Kian 84 was caught panicking due to unexpected pain, raising curiosity about what happened.
In MBC's entertainment show 'I Live Alone', which airs today (20th), Kian84's appearance as he attempts to complete the full marathon course (42.195km) will be revealed.
Kian 84 is busy warming up for his Running 84 transformation, taking as much energy gel as possible, which is said to be helpful for marathons, and even preparing ASMR for his favorite drama, 'Taejo Wang Geon'. "Let's do it. He steels himself with the words, "Is there nothing better to do but die?" and takes a solemn step with the goal of completing the race.
Kian84, running alongside his running mate who has been practicing with him, begins to pick up speed while receiving enthusiastic cheers from people. Kian84, who started to speed up as he saw other runners rushing ahead of the first turning point, took a deep breath and focused on controlling his pace to complete the race, saying, "I have to control it."
However, Kian 84 unhesitatingly unseals the inner feelings that have been suppressed on the seemingly endless uphill course. Kian 84 cools his head by pouring cold water on it, as his hair band is already soaked with sweat.
The pale face of Kian84, who even took off his hairband and threw it away, suggests that something unusual has happened. Kian84 felt unexpected stomach pain. His persistence in not stopping his leg while pressing the painful area with his hand surprises everyone.
What is the cause of the sudden pain can be confirmed through 'I Live Alone', which airs at 11:10 pm on the same day, at the scene of Kian84's first crisis during the full course marathon.
Taeyuna, Ten Asia Reporter youyou@tenasia.co.kr