TV
'Cube Director' Seo Eunkwang "If I win, should I have a foot-washing ceremony?"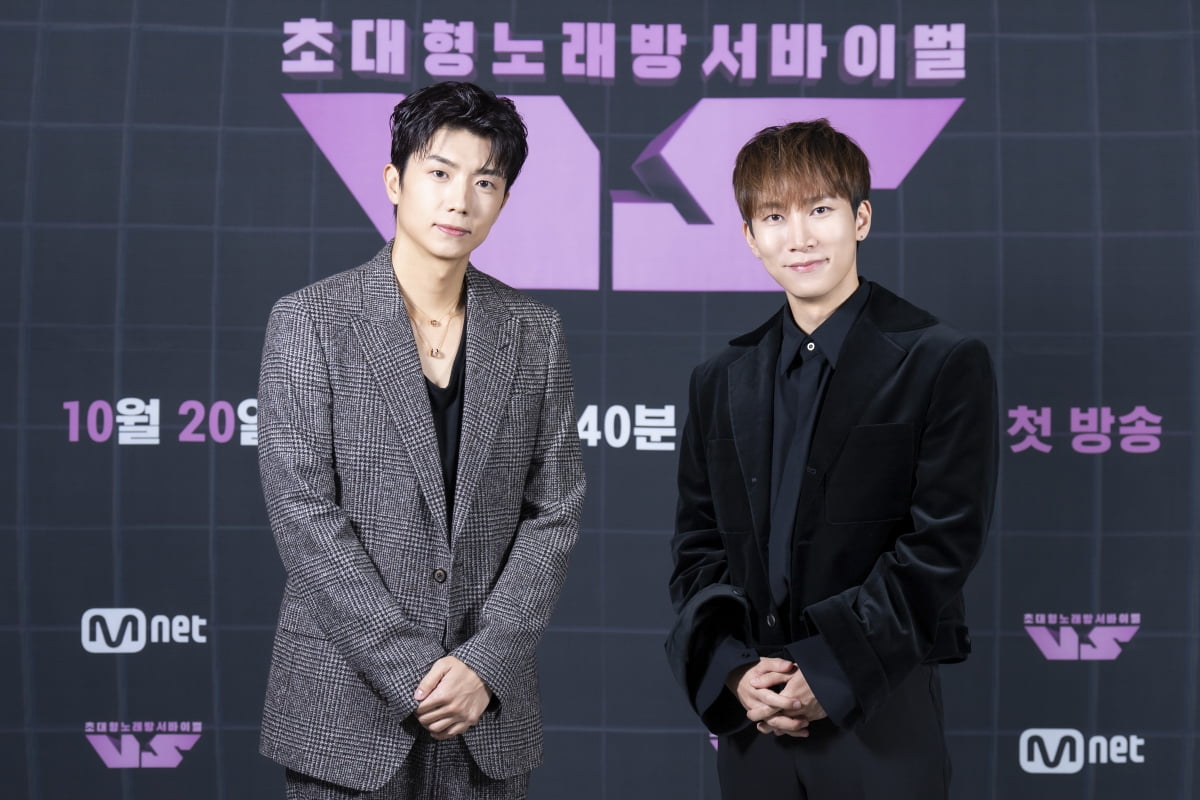 Singers Jang Woo-young and Seo Eunkwang pledged to win.
On the 20th, during the online streaming press conference for Mnet's 'Large Karaoke Survival 'VS', CP Choi Hyo-jin, PD Jung Woo-young, Jang Woo-young, Seo Eunkwang, Soyou, Im Han-byeol, Giri Boy, Card the Garden, Roy Kim, Park Jae-jeong, Kim Min-seok, Young K attended. Announcer Jo Jeong-sik appeared as host.
On this day, Seo Eunkwang started his speech about his promise to win, saying, "Jang Wooyoung is a director of JYP and Cube. We are pushing for an exclusive contract..." Then, Wooyoung Jang made up his mind by saying, "I can show you what form the exclusive contract is structured in."
When asked if he would proceed with the contract, Eunkwang Seo said, "I can introduce you to the new talent development team," and Wooyoung Jang made people laugh by stating the fact, "Wouldn't the winner be signed to an exclusive contract with CJ?"
Regarding another promise to win, Seo Eunkwang added, "I would like to at least hold a foot-washing ceremony. In the spirit of flying away with a new heart."
Nationwide sing-along time Mnet's mega-karaoke survival show 'VS' will premiere on Mnet and tvN today (20th) at 10:40 PM.
Ryu Yae-ji, Ten Asia Reporter ryuperstar@tenasia.co.kr