TV
Kian 84, the whole story of the 'rejection of autograph' controversy is revealed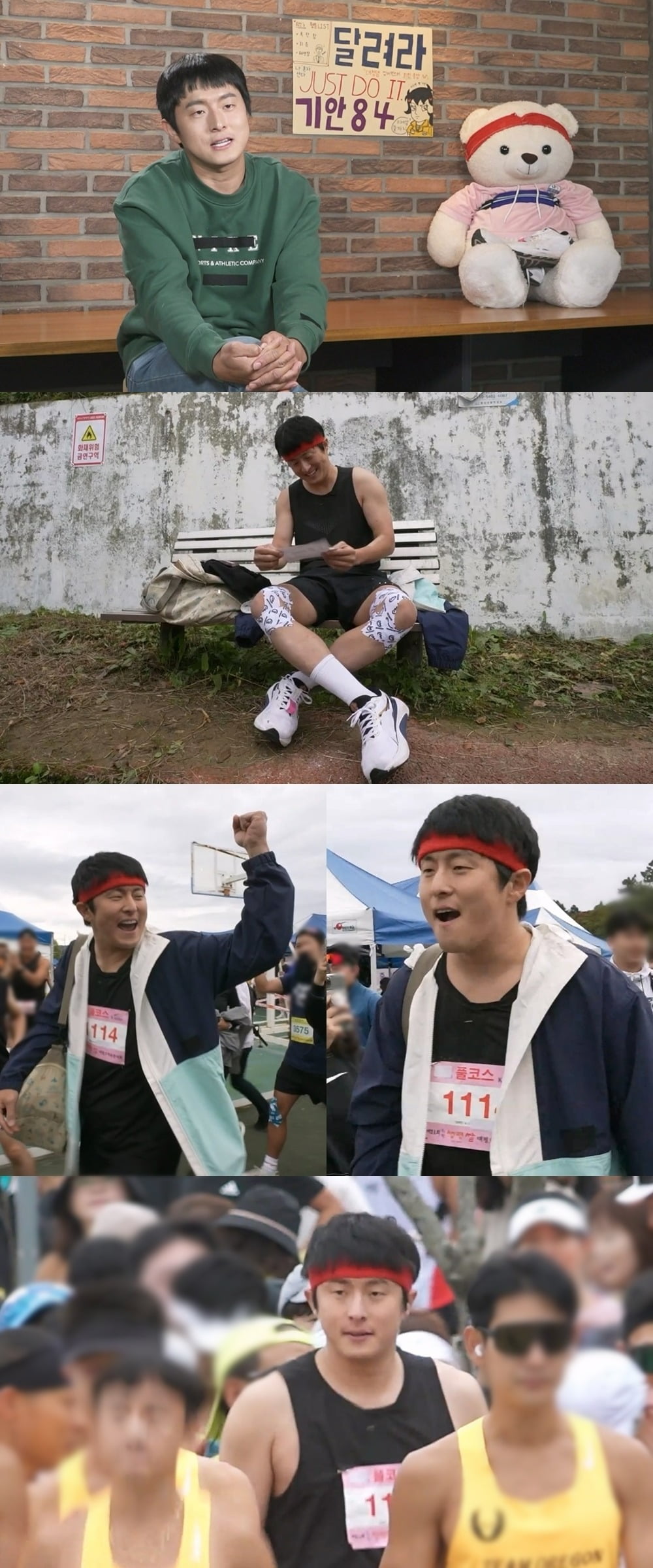 The scene where Kian84 attempted the full marathon course is revealed. Running 84, number 1114, is captured and catches the eye as marathon participants from all over the country are locked in a fighting prison and shouting to fight together.
On MBC's entertainment show 'I Live Alone', which will be aired on the 20th, Kian84's participation in the long-awaited marathon will be revealed.
The place where Kian84 woke up early in the morning was not a house, but a motel. Gian84, a 'single mother (staying alone in a motel) lover' who was welcomed at a motel, busily started preparing, saying, "I came to Cheongju because I had an important schedule."
Just before morning comes, Kian84 leaves the motel and boards a stopped bus. He revealed the reason for coming here, saying, "Today is the day I run the full marathon course of 42.195km." This is the day when Gian84's sweat and effort, which he practiced consistently for two months after submitting an application to participate in the marathon full course competition, pays off. Kian84 looks nervous ahead of his duel.
About 6,000 runners participated in the marathon in which Kian84 participated. Arriving at the competition site, Kian84 is surprised by the scale of the competition that exceeds expectations. When Kian 84 appeared, many people poured out their support, shouting "Kian 84 fighting!" In response, Kian84 also responds with "fighting" with a grateful heart.
Gian84, who received plenty of energy, begins preparing for the marathon in earnest. I tape my knees, apply powder to my feet to prevent blisters, and even pack energy snacks carefully. Gian 84 is working hard once again, looking at the paper with participation number '1114' written on it, with the mindset of "Let's just finish the race, even if it means crawling."
While the 'Marathon 84' fashion is completed with a black running suit and a red hair band, curiosity is focused on the whereabouts of the blue running suit purchased on the day the participation application was submitted. Gian84 takes a seat among runners from all over the country and waits for the starting signal. Attention is focused on what is hidden behind his first marathon full course challenge.
The scene of Kian84's first marathon can be seen through 'I Live Alone', which will be broadcast at 11:10 pm on the 20th.
Meanwhile, Kian84 was embroiled in a fan service controversy due to the marathon competition. The reason is that he refused to sign an autograph requested by a fan after completing the marathon. A post was posted on a mom cafe saying that a request for an autograph from Kian84 was rejected by the security staff. The author expressed his dissatisfaction with Kian84's attitude, saying, "He didn't take pictures or sign autographs with any fan and just rode around in a black festival car." In response, some netizens criticized Kian84's attitude, asking why he couldn't even give an autograph. However, the majority of netizens defended him, saying that it was an unreasonable request to ask Kian84, who was in a physically difficult state, for his autograph.
Taeyuna, Ten Asia Reporter youyou@tenasia.co.kr