TV
Actress Shin Hye-sun, "After appearing on SNL, elementary school students called me 'what a TV sister'"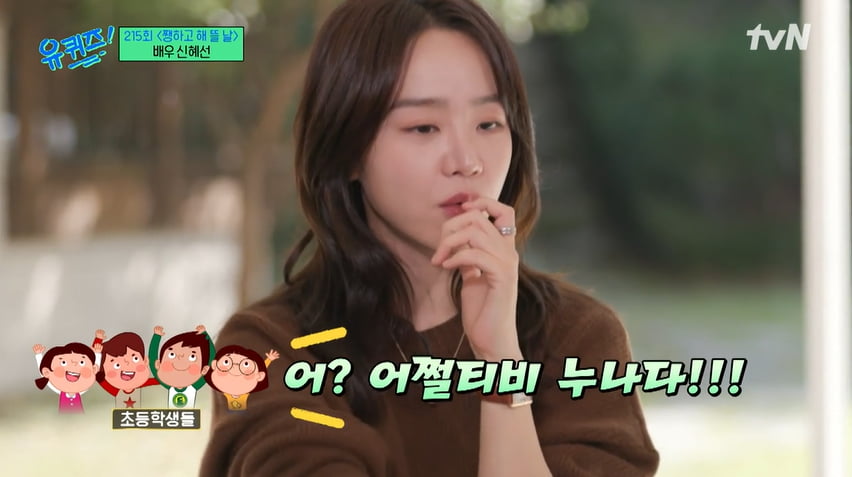 Actress Shin Hye-sun revealed the story behind MZ's performance on 'SNL Korea'.
Actress Shin Hye-sun appeared as a guest in episode 215 of tvN's entertainment show 'You Quiz on the Block' (hereinafter referred to as 'You Quiz'), which aired on the 18th.
On this day, Shin Hye-sun talked about her past days when she went to auditions and dreamed of becoming an actress. Shin Hye-sun, who said she had dreamed of becoming an actress since she was young, recalled those days, saying, "I dreamed of becoming an actor since I was young, but I couldn't say it." He added, "I learned acting with my mother's support."
Shin Hye-sun debuted in the 2012 KBS drama 'School 2013'. Yoo Jae-seok answered yes to the question, "My wish was to audition once, but even after posting 100 profiles, no one contacted me?" Shin Hye-sun explained, "When I contacted them, there was never an assistant director, director, or writer present. When I saw it later, it wasn't a real audition." He went on to say, "It's not just me, it's like that in general, so it wasn't a big blow to me that the audition didn't go through."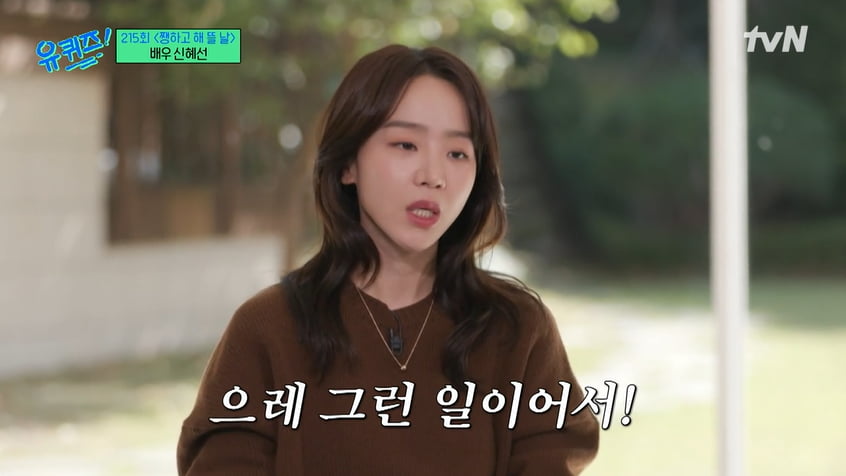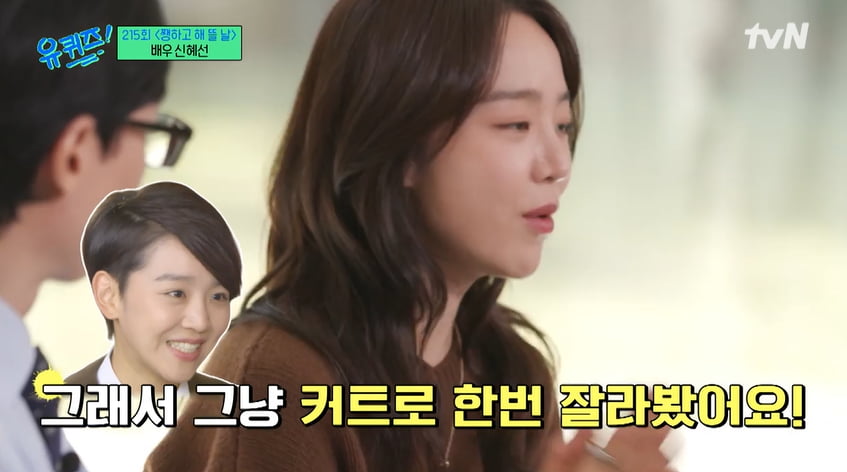 For the 'School 2013' audition, he made the bold choice of cutting his long hair short. He also added that at the time, he drove alone and filmed without a manager. Shin Hye-sun said, "That car is still at home. My sister uses it sometimes. It's 10 years old, but it still runs well, and when you look at the outside, it looks like a 2 or 3-year-old car."
Although it was a small role, Shin Hye-sun was happy to see herself reflected on TV in 'School 2013' and said, "I was very happy just to act. Even though it appeared small on the screen, it was still exciting."
Afterwards, he made himself known to the public by gradually building up his filmography through dramas such as 'Oh My Ghost', 'She Was Pretty', and 'My Golden Life'. In particular, she played the role of Young Eun-soo in 'Secret Forest' and became the character of her life. Shin Hye-sun also revealed the behind-the-scenes story, saying, "Young Eun-soo is a character I played using writer Lee Soo-yeon of 'Secret Forest' as a reference." Writer Lee Soo-yeon, who is said to have a "style of power in words," and Young Eun-soo, played by Shin Hye-sun in the play, immediately imprinted her name with her realistic acting.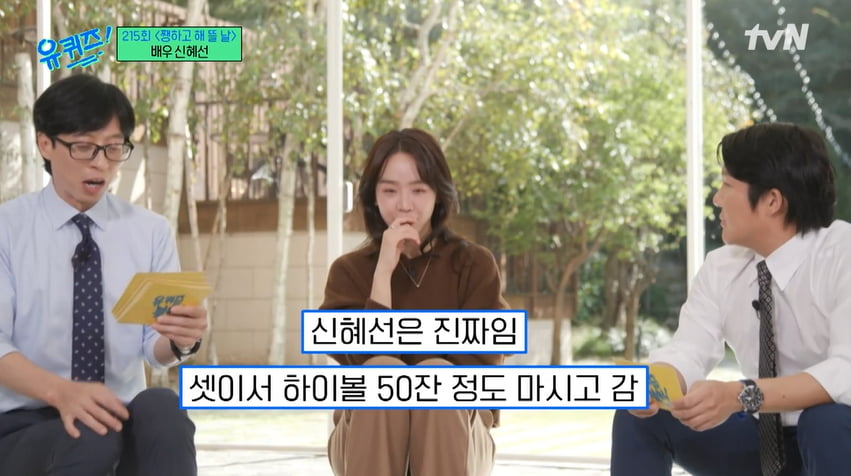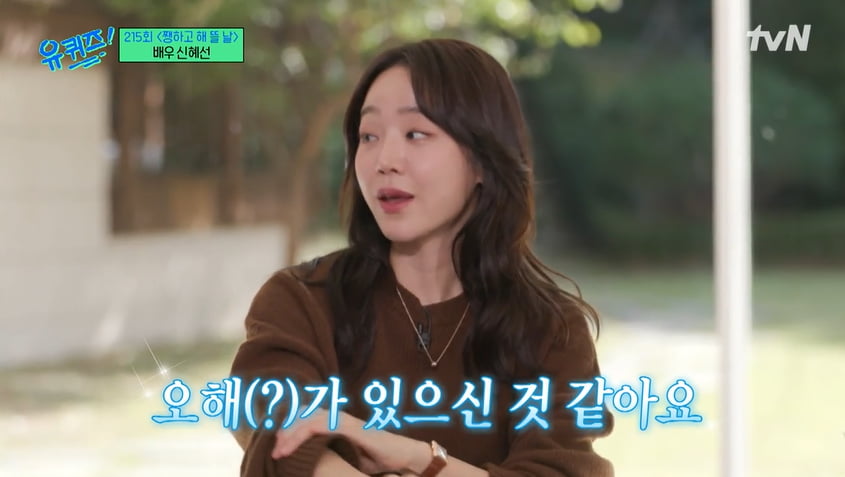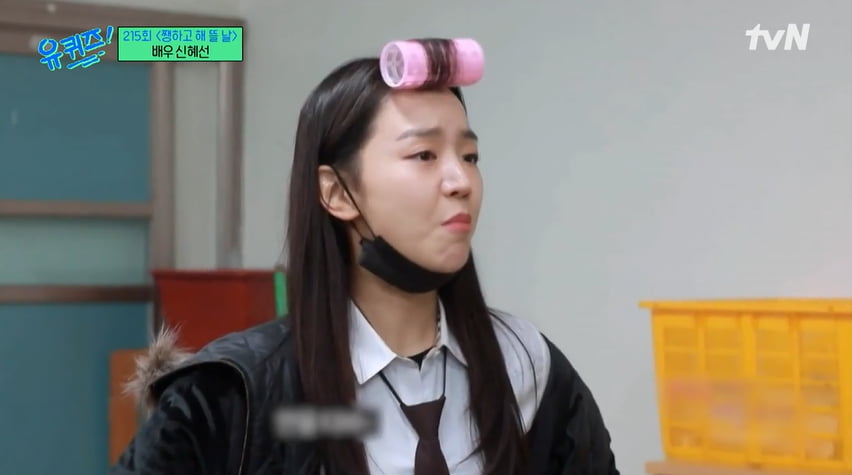 In addition, Shin Hye-sun also explained the rumors that she was a shareholder. There was an eyewitness report online that Shin Hye-sun went to a bar with three acquaintances and drank 20 bottles of soju or 50 highballs. Shin Hye-sun responded, "I think there's a misunderstanding. I'm not good at drinking. But I like highballs. Rather than saying that we drank that much with a small number of people, it was rotation. I think you misunderstood the accumulation of a few people leaving and new people coming again." He waved his hand.
Regarding his actual drinking, he said, "I drink distilled alcohol, and I drink one or two bottles. I drink a lot that day, and after drinking once, I am sick for a few days. I am definitely not a person who drinks well and breaks down easily."
Shin Hye-sun, who appeared on 'SNL Korea' and performed the so-called MZ act and garnered attention online, explained that she acted seriously at the time. Shin Hye-sun explained, "I acted very seriously because I was told I could just do it. In particular, there was a part where I was pouring out 'What the hell TV, what the hell TV', and I had no idea what the concept was." He added, "Elementary school students call her 'Adeot TV Noona.'"
Reporter Ha-neul Lee, Ten Asia greenworld@tenasia.co.kr