TV
Han Hye-jin "Husband Ki Sung-yong gives me flowers and cake every anniversary"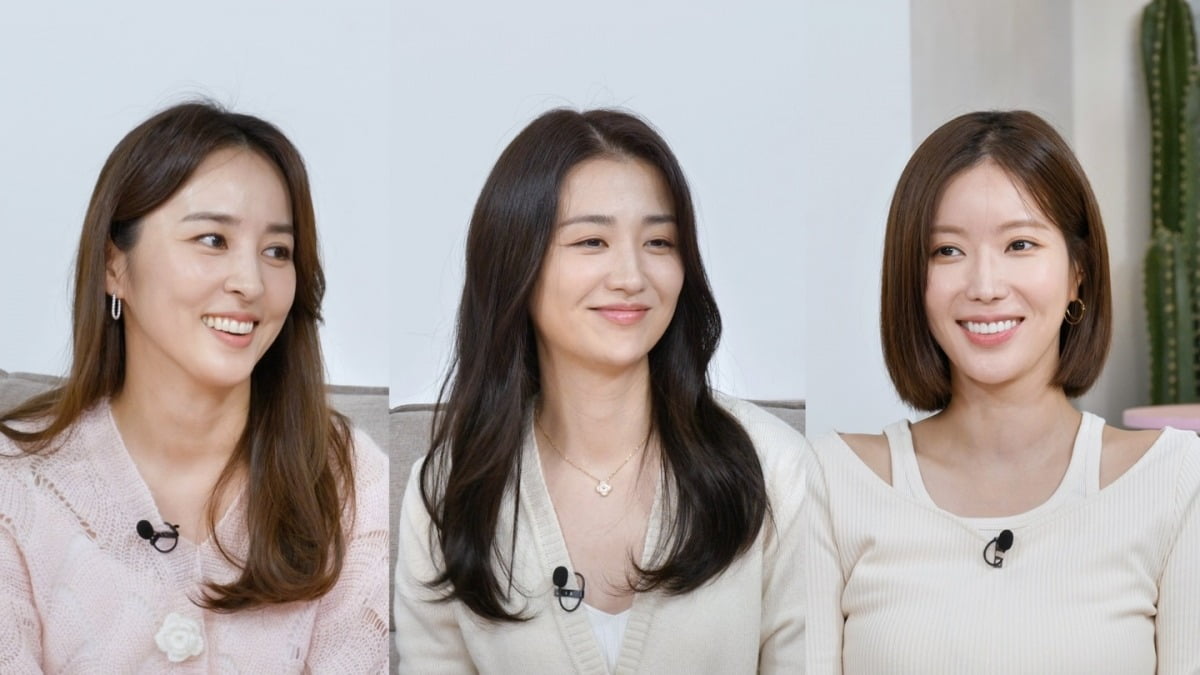 Actors Han Hye-jin and Park Ha-sun engage in a battle of 'extraordinary foreign affairs' between loving husbands.
Han Hye-jin, Park Ha-seon, and Lim Soo-hyang, the main characters of the play 'Sea Village Diary', will appear on KBS2's entertainment show 'Problem Son of the Rooftop', which will be broadcast on the 18th.
On this day, Han Hye-jin reveals her husband's special external affairs, which she still enjoys despite being married to Ki Sung-yong for 11 years. He said, "I kept asking about the dinner time for the theater team, and as a surprise, I prepared a three-tiered lunch box and visited the practice room myself." He boasted of the loving side of his husband, Ki Sung-yong, who personally delivered the lunch box to his wife, Han Hye-jin, to cheer her up, making everyone envious. It evokes
Next, Ki Sung-yong confesses his extraordinary self-love. Han Hye-jin said, "I usually put the recipient's picture on the lunch box, but my husband put his own picture on it," making the scene burst into laughter. In response, Park Ha-sun reveals her husband Ryu Soo-young's cute jealousy toward Ki Sung-yong. Park Ha-sun said, "When my husband saw Ki Sung-yong's lunch box, he was so inspired that he canceled the lunch box and prepared a buffet. "I personally came to the practice room and worked hard to serve people," she said, revealing the sparkling 'out-of-house battle' between her beloved husband Ki Sung-yong and Ryu Soo-young.
Han Hye-jin draws attention to her husband Ki Sung-yong by saying that he usually likes surprise events. She said, "My husband gives me a large cake and flowers every anniversary, and I like to suddenly visit the filming set as a surprise to show my support," and surprises everyone by showing off Ki Sung-yong's unexpected side as an event craftsman and an all-time romanticist. Next, curiosity is raised about what Han Hye-jin's answer was to the MC's mischievous question about whether there was ever a time when she was not happy with her husband's surprise.
Park Ha-sun reveals that she is the one who is most credited with creating Ryu Soo-young, the 'Eonam Teacher' who is currently active in 'Pyeon Restaurant'. He said, "My husband had such success with 'Pyeon Restaurant', but in fact, I ordered it. However, when I received an award for 'Pyeon Restaurant,' my story was omitted from the acceptance speech," she said, confessing her disappointment toward her husband and even revealing the hidden hardships of a wife with a 'King of Cooking' husband, making everyone laugh.
Han Hye-jin's husband, Ki Sung-yong, and Park Ha-sun's husband, Ryu Soo-young's sparkling 'extra-marital affair battle' and Ki Sung-yong's sweet lover's side can be seen in 'The Problem Son of the Rooftop', which airs at 8:30 pm on this day.
Taeyuna, Ten Asia Reporter youyou@tenasia.co.kr