TV
"Kian84 can't be kept in check" Kim Dae-ho competes with 'MBC's new son'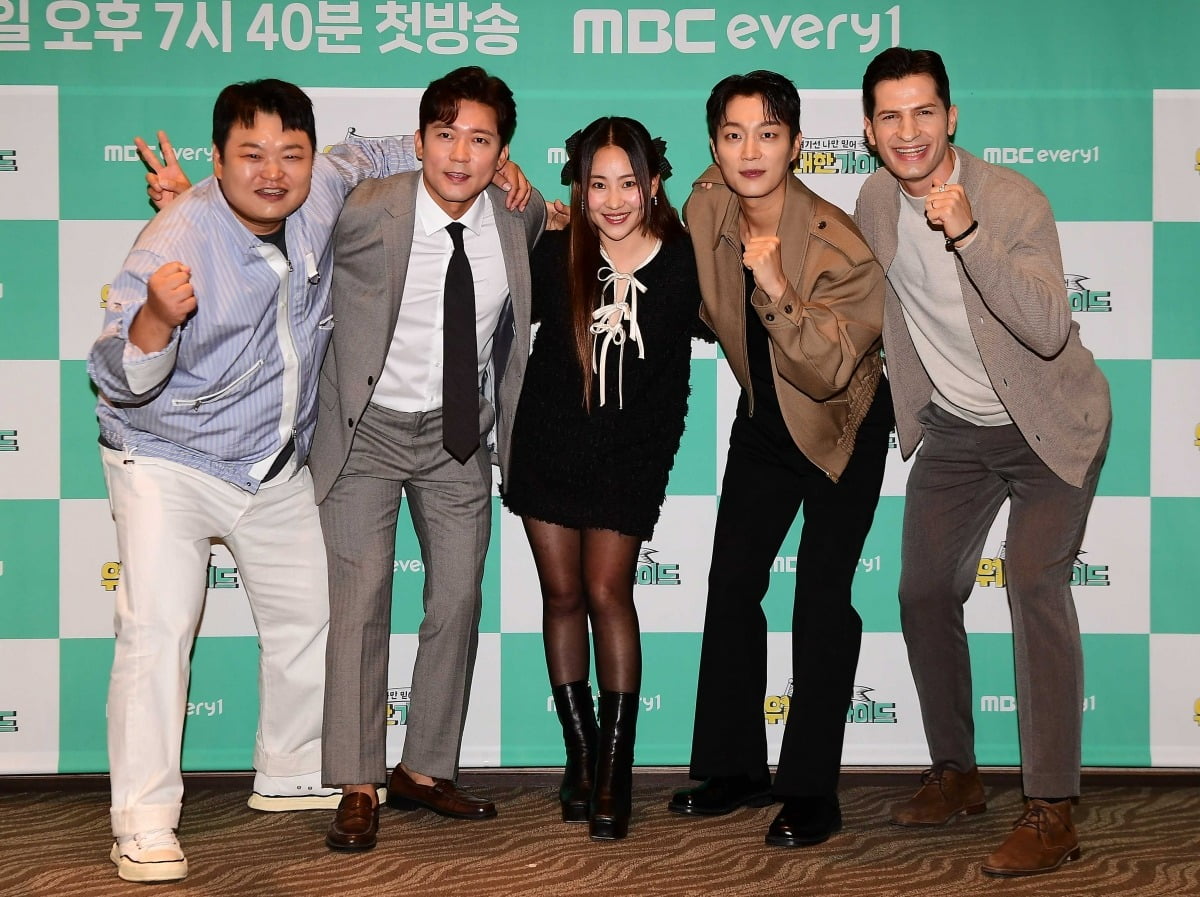 'MBC's new son' Kim Dae-ho showed a relaxed appearance in the travel entertainment competition with Kian84, saying, "Have a nice trip."
On the 16th, a production presentation for MBC Every1's entertainment show 'The Great Guide' was held at the Stanford Hotel in Sangam-dong, Seoul. Announcer Dae-ho Kim, actor Kyu-pil Go, Doo-jun Yoon of Highlight, Hyun-ah Jo of Urban Zakapy, broadcaster Alberto Mondi and PD Ye-rin Kim attended the event.
'The Great Guide' is a travel reality program where a Korean foreigner who has lived in Korea for N years becomes a guide and travels to spots known only to travelers visiting their home country and locals. The first destination is Italy, and Alberto Mondi will be the guide.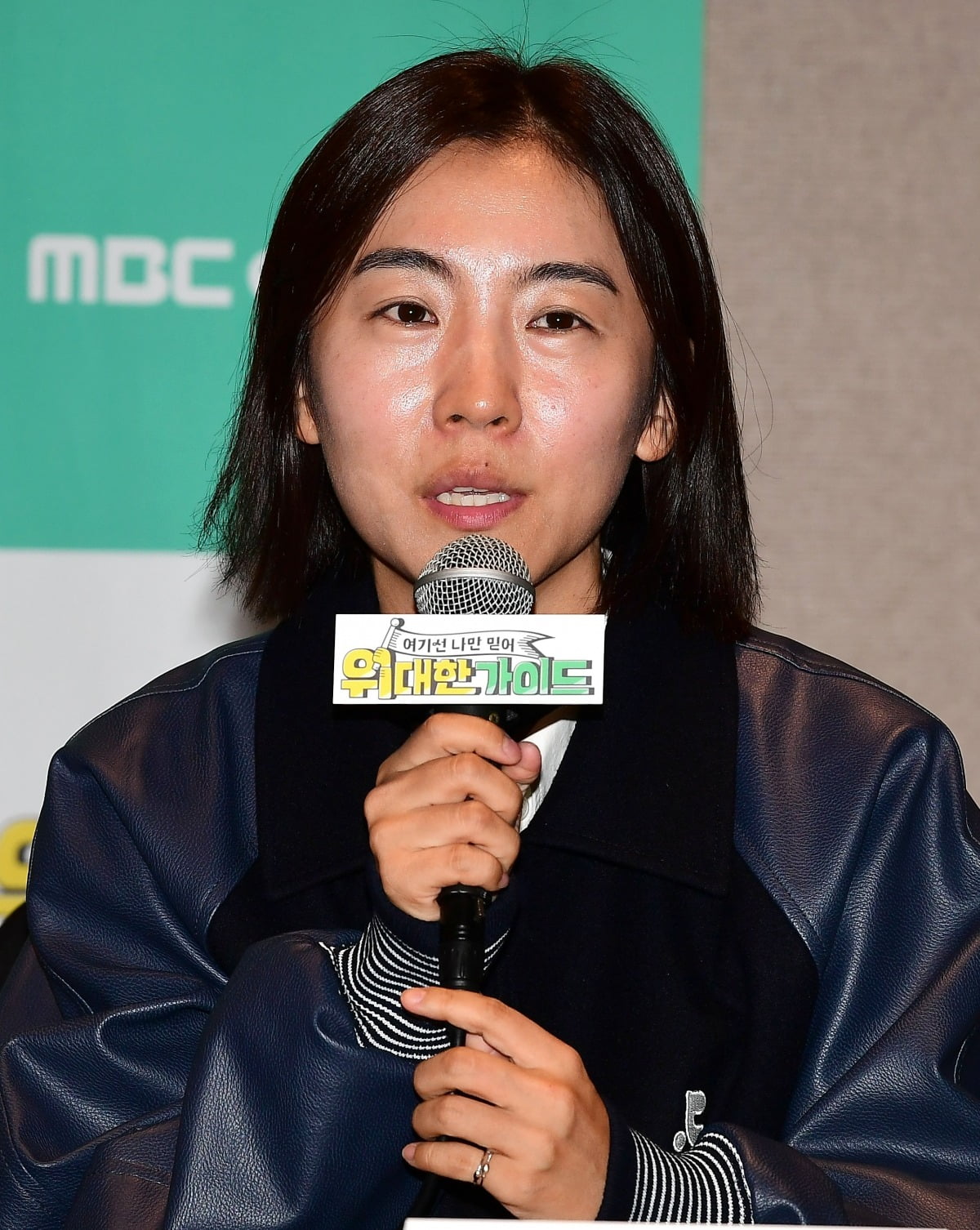 PD Kim Ye-rin said about the member combination, "I thought it would be definitely awkward since it is a travel with a guide concept," and "There are many trips among people who are close friends, but I looked for people who have no contact. As you can see, they are hot people. "I was curious about their individual travel styles," he said.
Regarding the reason why he chose Italy as his first travel destination, he said, "Italy is a travel destination that Koreans love very much, and it is a travel destination that may seem obvious. Many foreigners in Korea have said that they are very sad about the way Koreans travel. So I felt great pride in taking them to a place that no one knew about. Foreigners in Korea also chose Alberto. "That's why we decided on Italy as the first country."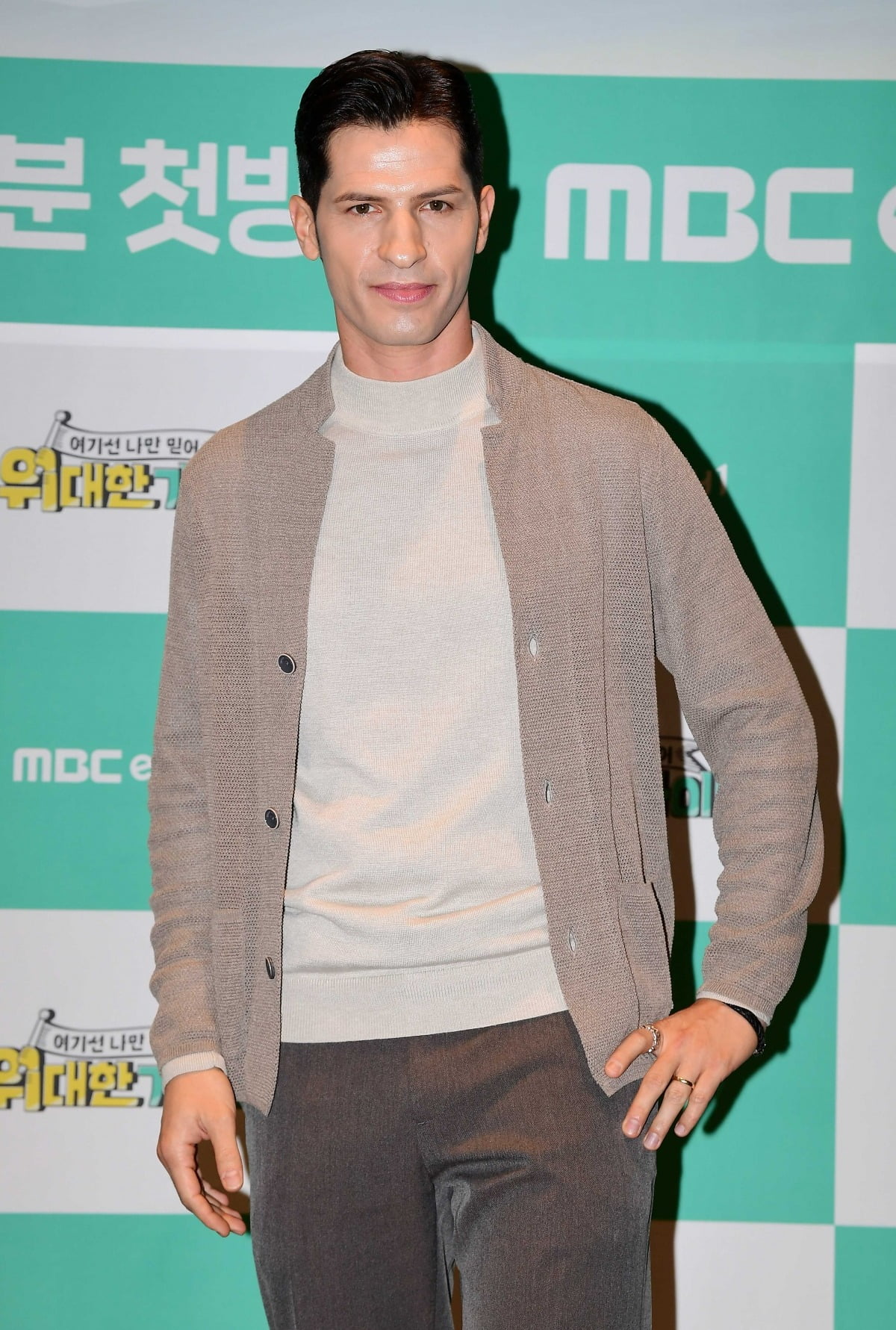 When Alberto Mondi was asked if he felt any pressure about being an Italian guide, he said, "I thought it was an honor to be able to introduce Italy to Korea after living in Korea for 17 years. So I'm working really hard, and I thought it was a good opportunity rather than a burden. Also, since it is impossible to satisfy everyone while planning directly, we tried to provide a new experience. "I prepared it without any pressure and had fun," he said.
Kim Dae-ho said, "When choosing a travel destination, I tend to go to the great outdoors or extreme remote areas. I assumed that Europe would have well-maintained buildings. So I only went to Europe as a stopover. This time, I followed Alberto around and realized I was wrong. "All I knew was Europe, which I had not experienced, and after experiencing it myself, there were many conditions that I could enjoy traveling in," he said.
He continued, "I also learned that two-thirds of the Alps, which we commonly know, are in Italy. I thought that there are many things to see in Mother Nature," and "As an office worker, I had some thoughts of just going to work, but as time passed, I started living with travelers. "It was meaningful to gain the experience that it is good to enjoy a trip alone, but it is also good to share it," he said, expressing satisfaction.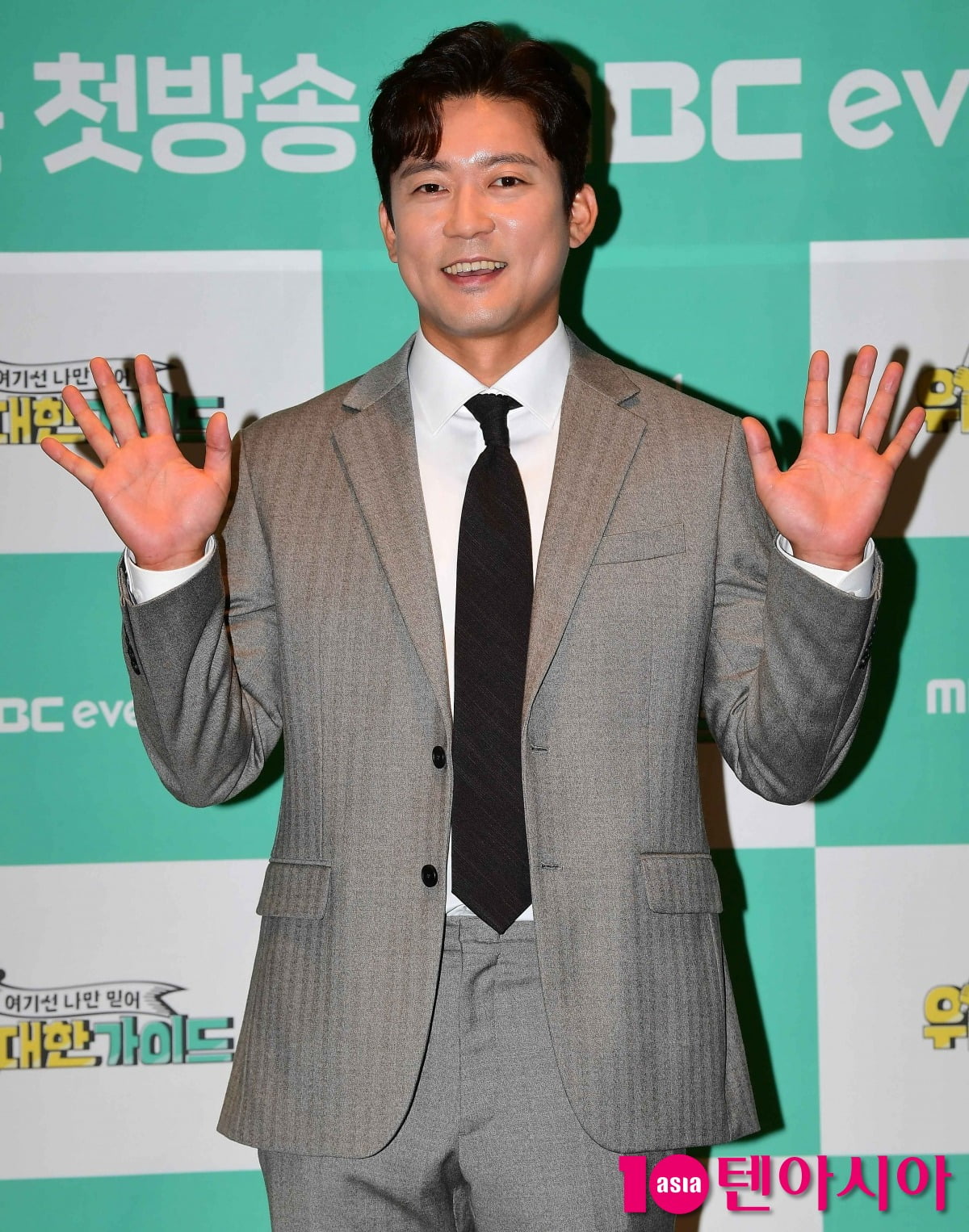 When asked about his chemistry with the members, Kim Dae-ho said, "I thought I would be the oldest, so I felt a little burdened, but fortunately, I made friends called Ko Gyu-pil and Alberto, and I leaned on them and even whined about them during the trip. Jo Hyun-ah, who was the mood maker and satisfied my thirst for Korean food. I felt distant because he was an idol, but when I met Yoon Doo-jun, who was friendly, kind, and dignified, I felt like I had fun traveling with him."
Go Gyu-pil said, "It was fun because they were all nice and hard-working friends," and added, "It was fun to watch the tiki-taka game between local guide Alberto and his travel mates to get what they wanted."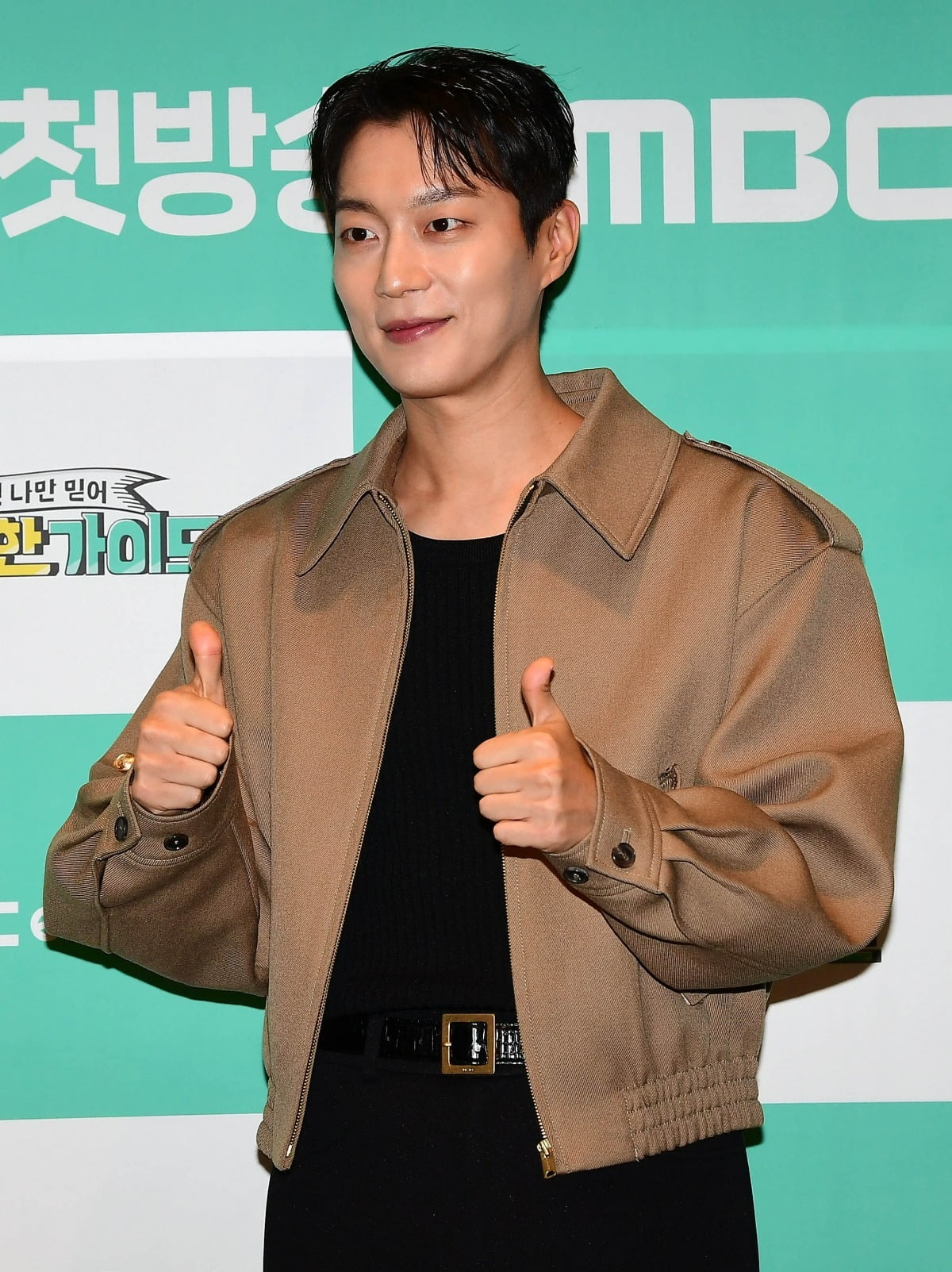 Yoon Doo-jun also said, "It was more comfortable and enjoyable to travel with people who were very considerate of each other. "I still reminisce about my travel memories," and Jo Hyun-ah said, "He took very good care of me, a member of Hongiljeom. "It was great to be able to empathize with each other's experiences and have many conversations while moving together."
Alberto Mondi laughed, saying, "Personally, I think the problem was that our chemistry had improved too much. Since we became so close, I felt more comfortable expressing my complaints and demands and the number of complaints seemed to have increased as well."
Kim Dae-ho and Kian84 are considered the 'new sons of MBC entertainment'. On this day, Kian84 leaves for Madagascar, Africa, for season 3 of 'Around the World While I Was Born'. When asked if Kian 84's new entertainment show would be held in check, Kim Dae-ho said, "There is a charm that travel shows provide. Consciousness is not enough. I don't think there is a right answer in travel shows. It's better to go wherever you travel." He said to Gian 84, "I travel well." "Go on," he said with a smile.
'The Great Guide' will be aired for the first time on the 16th at 7:40 PM.
Taeyuna, Ten Asia Reporter youyou@tenasia.co.kr