TV
Jeon Hyun-moo "Kian84, I'm stubborn when it comes to dating"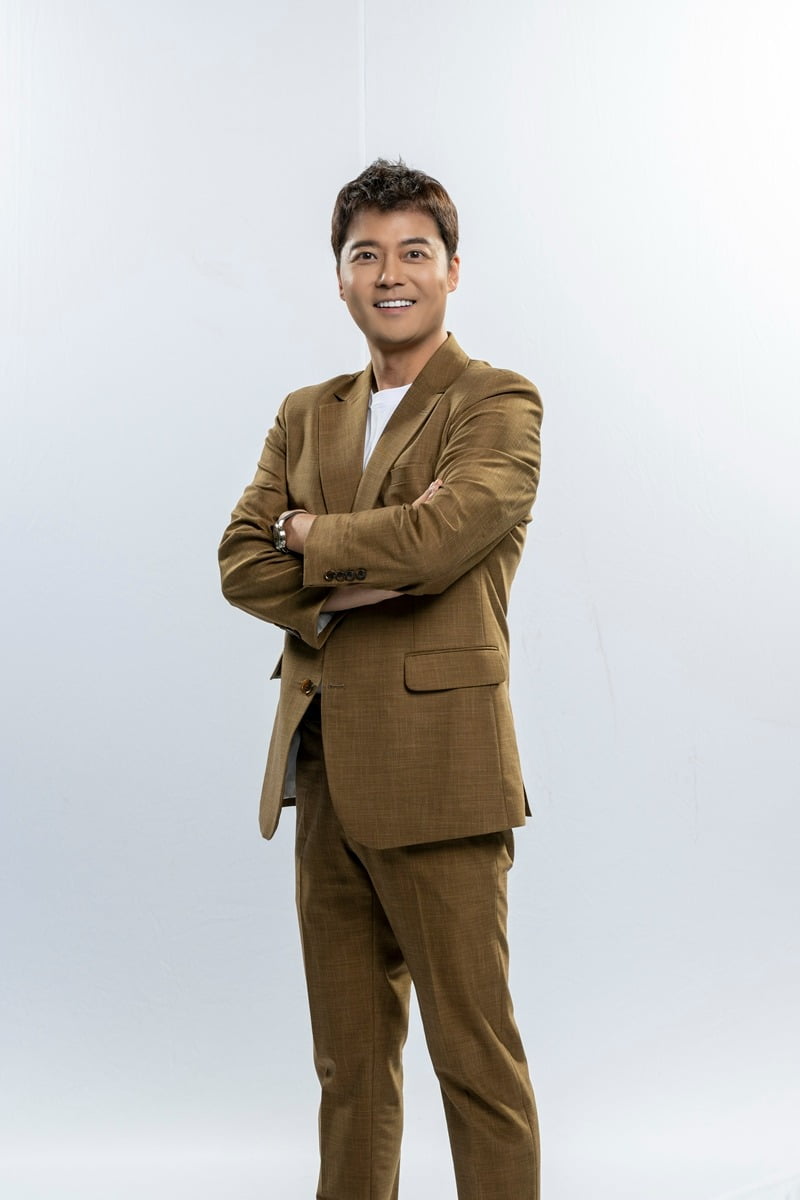 Jeon Hyun-moo, the main MC of the new entertainment show 'Romance by Planet Earth', delivers a vivid review of witnessing a real couple's breakup right before his eyes.
'Ultimate: Romance by Planet' (hereinafter referred to as 'Romance by Planet'), which will be aired for the first time on October 27th, is a program in which the dating lovers gathered for global couples who are on the verge of breakup due to a troublesome relationship will solve their love affairs with hot and honest advice. The ultimate ultimatum love counseling program. While raising expectations by opening a global dating counseling center for couples in crisis with various relationship concerns, a written interview with main MC Jeon Hyun-moo has been released, drawing attention.
Jeon Hyun-moo takes on the role of main MC of a dating counseling entertainment show for the first time through 'Romance by Planet Earth'. Regarding this, Jeon Hyun-moo said, "I basically like dating programs," and added, "Unlike other dating programs, 'Romance Around the Globe' was great because I was able to listen to and talk about various dating concerns from not only a domestic perspective but also an international perspective. "I was also very impressed by the ultimatum given by a couple at the crossroads of breakup to decide their future after counseling, concerns, and conversation," he said, adding, "In fact, there were couples who broke up on the spot during the recording. "I was surprised by how real and realistic it was after watching 'The Jerry Stringer Show,' which is a real talk show in the U.S., and it's interesting to think that such a realistic dating counseling program will be created in Korea as well," he said.
'Romance by Planet Earth' has already finished its first recording. Jeon Hyun-moo said, "It was the first recording where I felt a sense of change." He added, "'Romance by Planet Earth' is a show where you expose your face and decide on the spot whether to continue dating or break up with your lover. I couldn't imagine revealing my new identity. Yield 100 times Just 10 years ago, ordinary people appeared through silhouette talk and voice modulation, but it was surprising that a couple appeared together, opened up their names and faces, and opened up about their love life. The couple broke up during the recording. The report 'Is this a true story?' "I couldn't keep my mouth shut for a while," he said.
Jeon Hyun-moo said that among the couple applicants' stories, the story about 'a boyfriend who avoids skinship' was the most memorable. He continued, "There was a woman who wanted skinship and a man who was conservative about skinship, and I was very immersed in it. Aren't there many cases where the situations of men and women have changed? It was different from the cases I was familiar with, so it was unfamiliar, but I thought, 'Skinship is a matter of personal preference,' and when I looked deeper into the couple's story, I found that there were more differences of opinion beyond skinship. "These are things that can happen to us too, aren't they?" he said, raising curiosity about the story behind the 'skinship-avoiding couple' who made Jeon Hyun-moo overly immersed.
Also, "I felt that there was no answer to love. Even Koreans have different thoughts on the same concerns, men and women have different thoughts, and each country has different thoughts. "I felt that listening to various thoughts and thinking about love itself was very beneficial," he said, raising expectations for "Romance Around the Globe," which will be a diverse "place to overcome love worries."
'Romance by Planet Earth' is also fresh in its combination of Jeon Hyun-moo, Seok-ri, and Lee Jeong-jin, the 'Love Ozzy Rappers' who have come together as an MC corps. Jeon Hyun-moo said, "The first recording session was good. People around me saw the combination of Jeon Hyun-moo, Sae-seo, and Lee Jeong-jin and joked, 'Isn't it a gathering of people with free time?' But it fit better than I expected. All three are cool-headed and throw fastballs, but the results are slightly different. Since my MBTI is T, I tend to speak calmly, and Jeongjin Lee gives very realistic advice. Sarcasm throws a sharp punch without hesitation from the woman's perspective. The satire was especially impressive, and he was 200% immersed in it and expressed his emotions without any filtering, even revealing his facial expressions," he said, drawing attention to the chemistry of the three people who came together as 'Love Ojira Fuzz'.
Jeon Hyun-moo recommended 'Romance by Planet Earth' to his acquaintances, actors Kim Gwang-gyu and Kian84. Jeon Hyun-moo said, "Kim Gwang-gyu's love cells themselves are almost dead. As the years go by, it seems like a lot of male hormones have disappeared, and dating seems like a story from outside the Earth. So I hope you get some stimulation. He cited the reason as saying, "I hope Kim Kwang-gyu will also have a pink love while watching because there are some cute couples."
He continued, "If Kian84 meets a girlfriend, I hope he will watch 'Romance by the Earth' and refer to it a lot. He is so pure and kind, but there are times when he doesn't know how women feel. "For a good relationship, I hope that Kian84, who is conservative and strict when it comes to dating, will broaden his horizons by watching 'Romance by the Planet'."
Lastly, Jeon Hyun-moo said about 'Romance by Planet Earth', "It's the real of the real." He added, "There is a dramatic device that confirms the couple's ultimatum right before your eyes, so you will be able to see the end of the romance reality. It will also be the best textbook to study about love itself while consulting the stories of various couples. "I'm learning a lot, too," he said. He further added, "It's really real. Anticipation is rising for the dating show 'Romance by the Planet', which even made Jeon Hyun-moo, a 'self-proclaimed dating expert', come to a realization by repeatedly emphasizing that 'Romance by the Planet is Korea's Jerry Springer Show'.
'Romance by Planet Earth' will premiere on October 27th at 8:30 PM on ENA and Channel S.
Taeyuna, Ten Asia Reporter youyou@tenasia.co.kr